Good morning everyone! Wow, only one shopping day left until Christmas Eve! We celebrate with my family on Christmas Eve, and my husband's family Christmas Day, so today is my final chance to gather any last minute things! Yikes!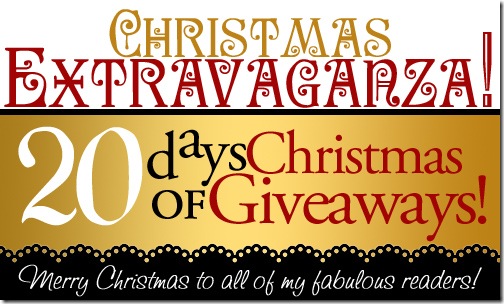 But even with all of the hustle going on right now, i still have a fabulous giveaway for you today! My lovely friends at iHomeschool Network have donated two of favorite Christmas books for you today!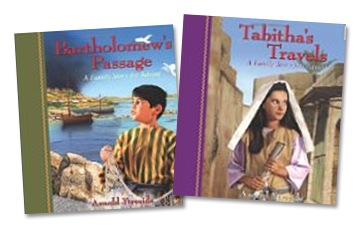 Bartholomew's Passage: A Family Story for Advent by Arnold Ytreeide
"Bartholomew's Passage is an engaging story that guides families through the Advent season. Young Bartholomew's adventures start when Roman soldiers destroy his village and disperse his family, continue through his enslavement to a tyrannical master and his escape with his new friend Nathan, and end with a reunion with his family in Bethlehem. Along the way Bartholomew makes a new friend, a young boy named Jotham!" (This book is the sequel to Jotham's Journey.)
Tabitha's Travels: A Family Story for Advent by Arnold Yteeide
"Curious, competent, and courageous Tabitha is the daughter of a shepherd who is taking his family on caravan to his birthplace. Along the way, she meets and becomes friends with Jotham and Bartholomew, watches as Romans take her father prisoner, spends time with Zechariah and Elizabeth, helps Mary and Joseph just before Christ's birth, and ends her travels at the stable in Bethlehem."
We've gone through Jotham's Journey so I'm excited to check out these next two in the series as well! And today I have a giveaway for both books just for you!
Ready to win?
CLOSED