Hi friends! I have a really fun and super easy (a.k.a. beginner friendly) FREE quilt pattern to share with you guys today! Whoohoo! It's called the Layer Cake Pop Quilt by Fat Quarter Shop.

I've been hoarding the Sunkissed line by Sweetwater Fabric for a couple of years now, and I finally found a pattern that I thought would do it justice! Since it's out of print, I wanted to make sure I liked the pattern! This one not only looked super easy, but also really cute!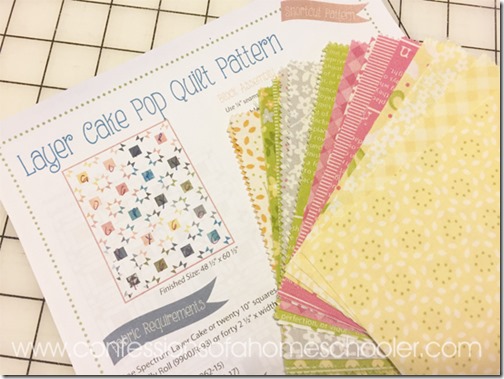 Plus it's great for beginners and so I wanted to share it with all of you as well because I know I have a lot of newbie quilters out there. And for those of you who have more experience, sometimes It's nice to work on a project that comes together quickly and gives you that instant gratification right?
People always ask me how I get time to quilt with all of the other things going on. My secret is to cut out all of the pieces for a project first. That way whenever you get a spare minute, it's easy to go in and sew together a few pieces here and there.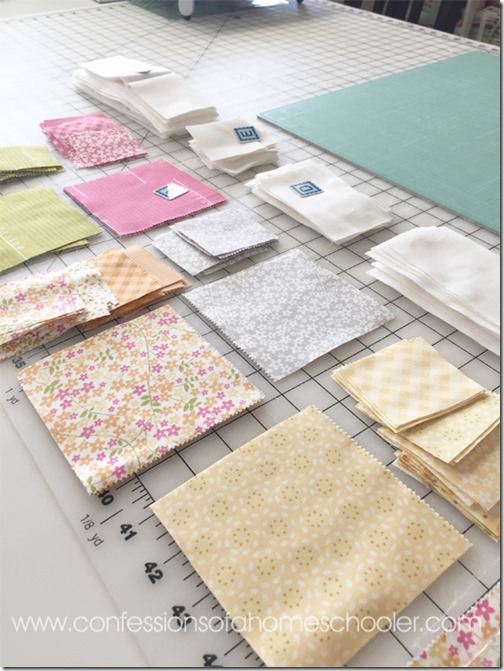 I put this quilt together in just a couple of days. Here's how…
Day 1: Cut out all of the pieces and label with Alphabitties.
Day 2 – ??: Then over the next couple of days I sew together portions of the blocks whenever I have a few minutes to spare between school, hockey, cooking, laundry…you get the picture.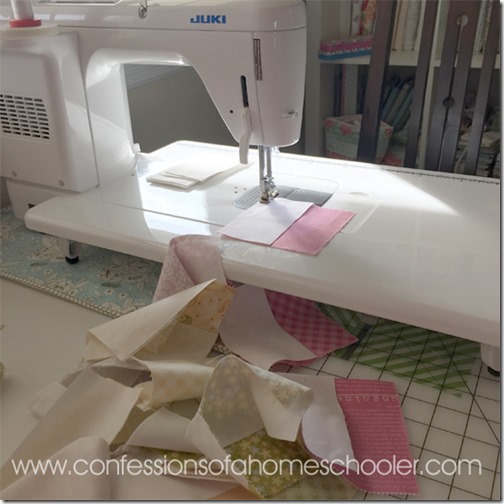 This one is also a smaller quilt, finishing at about 48.5" x 60.5", and that also helps with getting it put together quickly! As you can see the blocks are just a simple square with a few star points on each corner.
The skills needed for this one are really basic as well. If you can sew a straight line, and a straight line along a diagonal, you're all set to go! It's really that easy.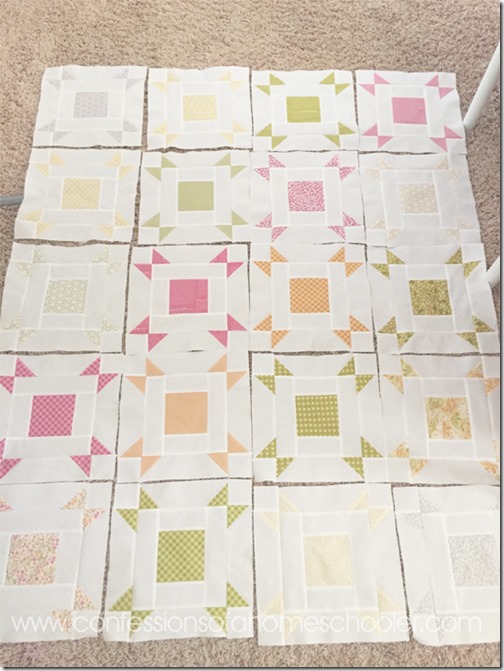 Next I basted it on my kitchen floor like any good quilter. To baste I always use 505 Fabric Adhesive. That way when I'm quilting it I don't have to mess with removing pins, and it really keeps the layers together with out dealing with fabric shifting around and creating puckers.
And yes, the puppy insists on sitting on any quilt I lay on the floor. I think he likes his picture being taken because it does seem like he's posing.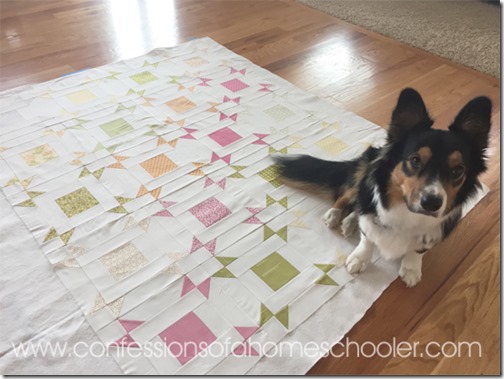 I also did a super simple meander all over the entire quilt. It only took me about an hour to do the whole thing. If you need help on free quilting, I have a video tutorial on how to do free motion quilting here!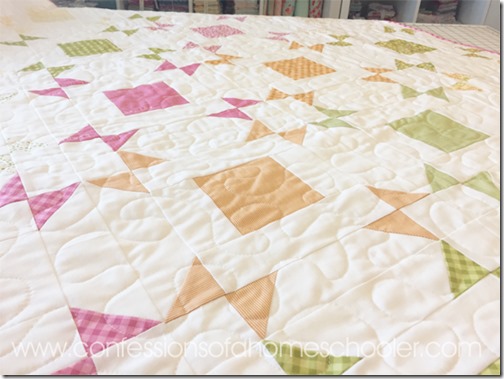 Once quilted I decided to go for a happy pink binding since this quilt turned out so cute and summery.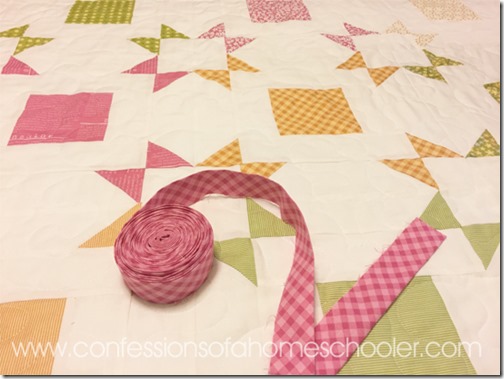 Here's a photo of the finished quilt, cute pink binding and all! I love how it turned out, and can't wait for the weather to warm up now!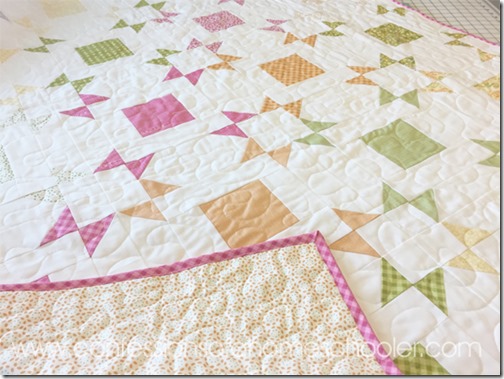 Fat Quarter Shop has made a Layer Cake Pop quilt kit for this so you can grab everything you need in one stop. They also have a Layer Cake Pop YouTube  Tutorial as well if you would like to see how easy this quilt is to put together!
–>> Click here to get your Layer Cake Pop quilt pattern FREE! <<–
And don't forget to follow Fat Quarter Shop's social media to keep up with all of their fun projects!
Disclosure: I received this pattern free for review on my blog. The opinions expressed in my post are my own and were not influenced by the company or free product provided.