So the summer is basically over and we're getting ready to start school! I seriously can't believe it went so fast! But I can say that I'm a little over the super hot days and so the crisp cool air of fall is certainly a bonus to this time of year! Though it will probably still be warm here until about September.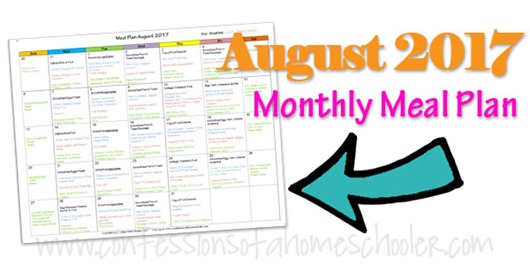 None the less it's time for another monthly meal plan! This one is particularly important because while I like to be more flexible with summer meals, once school starts I don't have time to think about what I'll be making each day. So I definitely rely on my meal plan this time of year for sure!
We'll be starting August 15th this year. It's a Tuesday and the day our Options program starts, so we'll have a short week for our first week which will be nice! When do you start school?
–>> Download the July 2017 Monthly Meal Plan below!
Tips on using my monthly meal plan:
If you haven't already used this before, you can click on any of the underlined menu items to get to the recipe.
I like to shop once a week, so I just make a list off of my menu plan and head to the store. I find that I spend less when I shop off of a list, then flying by the seat of my pants. I also end up with ingredients that will actually go together instead of a bunch of random items that don't amount to anything.
For more fun recipes, visit my Recipes Page!
Looking for some yummy smoothie recipes? Click on the image below!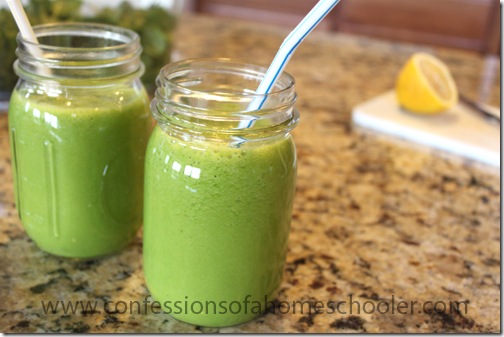 Busy Mom's Guide to Home-cooked Meals
Do you wish there was something that included monthly meal plans, recipes, grocery shopping lists, as well as a customizable meal plan to fit your families needs? Look no further! Check out my Busy Mom's Guide to Home-cooked Meals!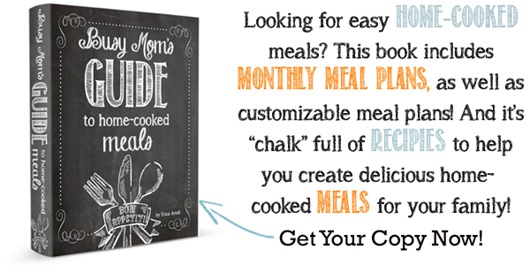 Details: This book is available as an 8.5×11 PDF download that you can print and have spiral bound. As well as a Paperback full color hard copy on Amazon. This book has 99 pages. I suggest printing in color, then spiral binding it at a local office supply store.