Hi everyone! Today I'm sharing my Pantry Organization Tips!
I don't know about you, but as soon as the Back-to-School season hits, I turn into an organizing fiend! No joke, I just need everything to "feel" organized and ready to go. I think it helps me feel like I'm more prepared for school to start. So I've been cleaning, reorganizing, and de-cluttering like a maniac!
I thought maybe some of you might be interested to see what I've been doing as well!
So today I'm sharing my Pantry Organization Tips and Makeover with you all!
Here are some of the products I used: (Some are look-a-likes if I couldn't link to the exact one)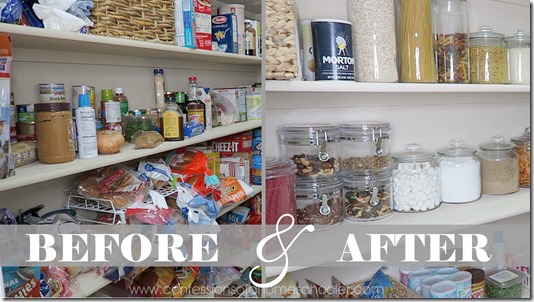 Here is the before disaster! I was shocked at how much food we had shoved in there, especially since my kids are always telling me we don't have anything to eat! LOL!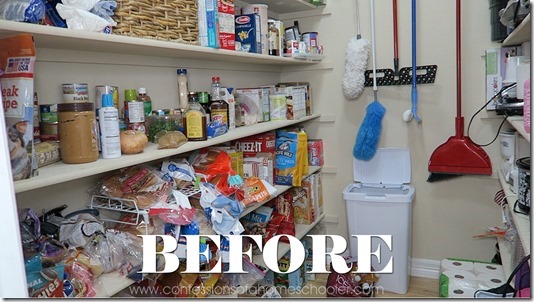 And here is the glorious after…I'm so glad we did this! I just hope everyone can keep it clean and organized moving forward.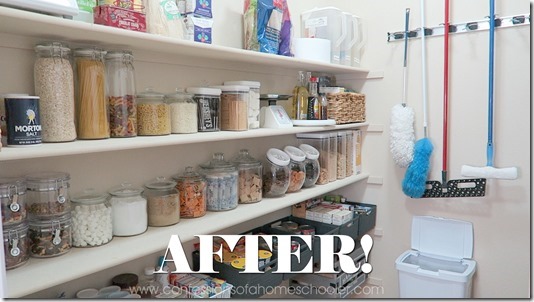 I think being able to see all of the food, and hopefully making the food easily accessible will help keep the mess down! I also like that I can tell easily what we're out of, without mysterious empty boxes floating around. Not to mention the knack my kids have for opening two of the same thing.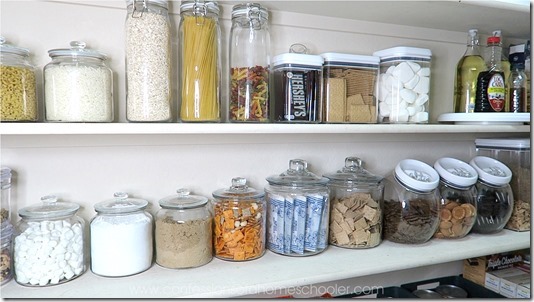 Anyway, I'm so happy we did this! And I hope it's inspired you to clean out and de-clutter too!

Happy Organizing!