Hi friends! Today I'm unboxing the 2018 September Sew Sampler Box! This month's box is super fun and quilty cute as always, let's take a look inside this months box.
Watch my 2018 September Sew Sampler Unboxing video here!
September 2018 Sew Sampler contents

Cherry Pickin' Finishing Kit
TOTAL BOX VALUE: $57.27!
What is the Sew Sampler Box?
The Sew Sampler box is one of my favorite monthly subscription boxes. It always has super cute and new fabric along with a bunch of sewing notions and I look forward to seeing what's in each box.
The Sew Sampler Box is a monthly subscription quilting box that delivers surprise goodies right to your door! It's $24.95/month and the boxes ship on the 20th of each month. There are at least 5 specially chosen items which may include fabric, notions, patterns, thread, and anything else full of quilty goodness! You'll also receive a Block Recipe card each month with three size options. These can be put together for a super cute sampler quilt! You can purchase previous recipe cards here.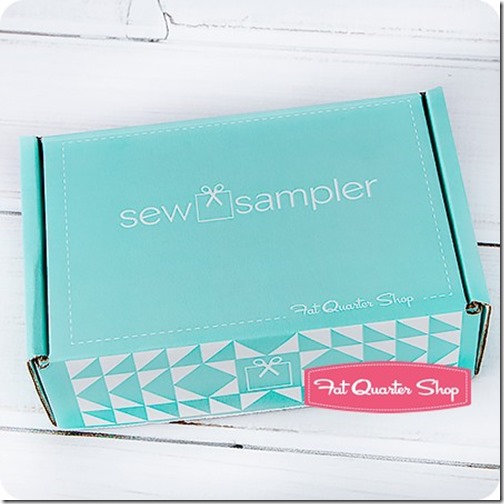 If you're new to sewing or quilting these are a great way to build up your stash of fabrics, patterns, and notions. Especially if you're unsure of what to get to start out. I have been receiving the Sew Sampler boxes for 2 years now and have loved almost all of them!
Interested in signing up? Click here to sign up for your Sew Sampler box here!
Disclosure: Fat Quarter Shop sent me this month's box for review. The opinions expressed in this video were my own, and were not influenced by the free product or company.