So what the heck is a lapbook and why should I use them in my homeschool? Well I'm so glad you asked! We've been using lapbooks in our homeschool for years and today I wanted to share a little bit about how we use them and why I love them so much!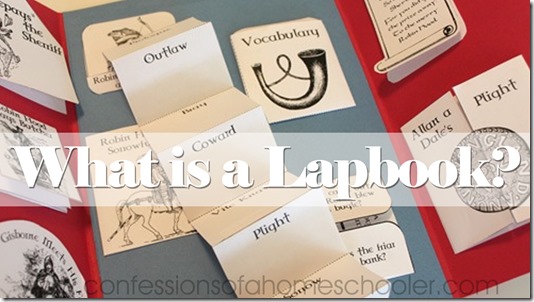 So What is a Lapbook Anyway?
Lapbooking is a great hands-on way for students to research and learn all about a specific topic! It's basically just a file folder filled with fun little "mini-books" that contain interesting information about your overall lapbook topic. They're hands-on and make any subject a little more fun! Lapbooking is also one of my favorite ways to reinforce lessons that I've taught as we go through our curriculum. When my kids were younger I would let them choose any topic they wanted and we would do a special lapbook unit on that as kind of an "elective" if you will.
Now that they're older I'll often assign lapbooks as a side activity to a curriculum I'm already using just to make it more hands-on and engaging. But you can also use them as your main curriculum as well depending on what you're studying.
You can use lapbooks for just about any topic!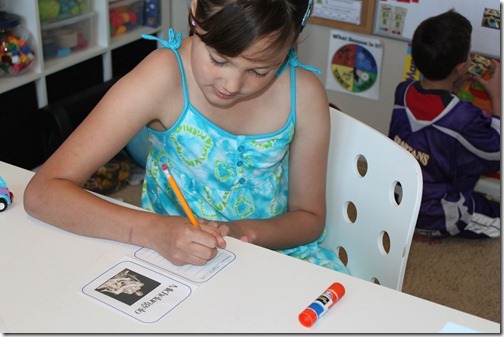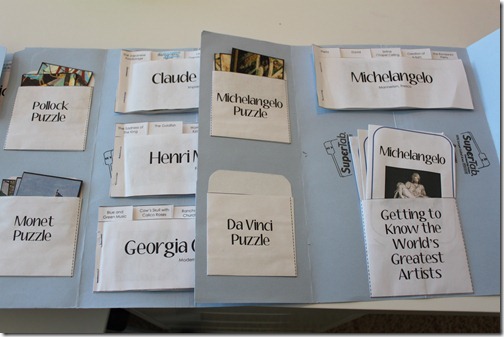 Why I Love Lapbooks!
One thing I love about lapbooks is that they seem to really help my students retain information. Because they're multi-sensory in nature I find that they work well to bring all learning styles together in one nice bundle. And I don't know about you, but my kids tend to remember things that they have a direct hands-on association with.
I also encourage my students to do the research independently. It's a great way to help them learn how to research and give them independent study skills as well. Of course you'll want to help monitor your kids with online research depending on their age.
And just look at my kiddos working together on something fun!

This was from a few years ago of course. Now they all want to make their own, but when they were younger we would often work on lapbooks together. It was a ton of fun and they learned some valuable teamwork skills as well!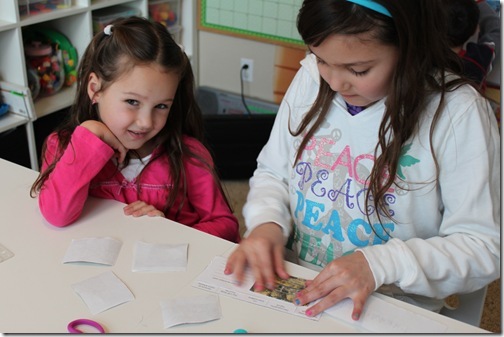 Another thing I love is that my kids will often stop me to say "Hey mom! Did you know…" as they're researching their topic. I love that they're engaged and kind of self-directed in their learning about whatever topic we've chosen for our lapbook. They can click links, watch videos, and really engage with a particular topic.
I always encourage my students to get creative with their lapbooks! They aren't meant to be more boring worksheets to do. But instead they can create an artistic piece to go along with an artist study, or try out a science experiment and put pictures of it in their lapbook. They can decorate it, add their own illustrations, and really learn to enjoy the creation process while leaning valuable information at the same time. It's a freeing kind of unit study and one we definitely value in our homeschool!
Along with being an engaging learning tool, your finished lapbook will become a unique expression of your student's creativity!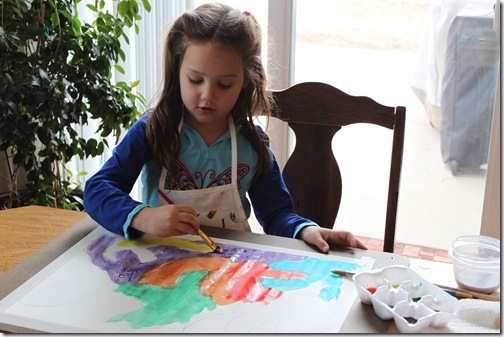 How do I complete a lapbook?
Most lapbooks come with general blank mini-books for you to use. Students are expected to research the topic themselves and then add that information to their lapbook as they go. I'll often assign them 15-20 minutes per day to work on their lapbook so that they have time set aside in their day to research, fill out mini-books, print pictures, create artwork etc. for their lapbooks.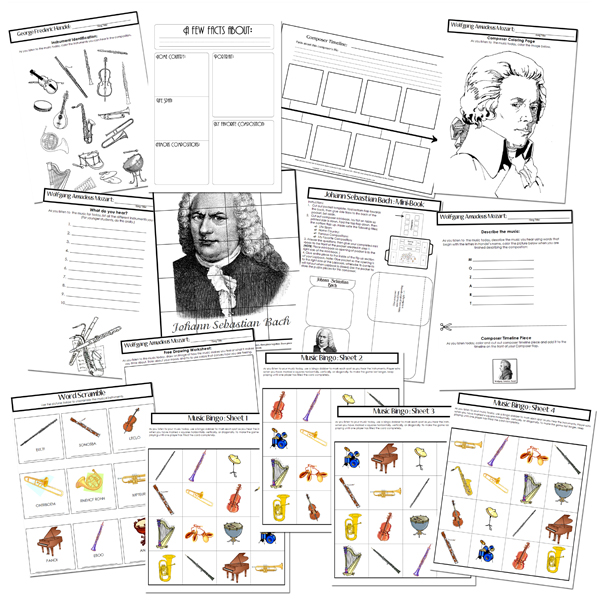 Online: The internet is a great resources when researching for a lapbook unit. I love helping my kids do online research for their topics. It's a great way to see images, videos, and find interesting facts about all kinds of subjects. And I've even learned a thing or to as we go! That said, I always make sure to help monitor them as they do online research to make sure the sites they are visiting are accurate and safe.
Library: The library is a great resource for your lapbook! Showing students how to find things in the library is a great teaching opportunity as well! They can peruse books and then take home the ones that they like and that best fit their topic.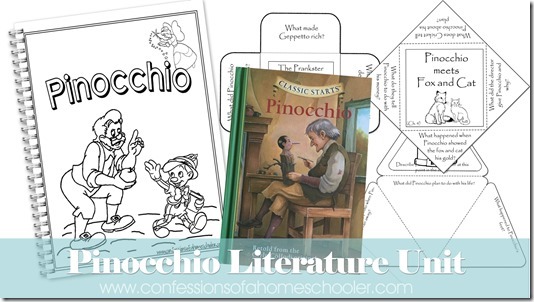 Follow Your Curriculum: Sometimes we use lapbooks as a supplement to a curriculum we are already using. Especially if it's a more boring textbook type curriculum. I'll teach the lesson and then they can work on a lapbook unit that corresponds with it thus making it more interactive and memorable.
Where can I get lapbooks?
You can purchase lapbooks premade by folks like myself, or if you're feeling extra creative you can make up your own! Grab a few file folders, some plain white and some colorful cardstock and  make up your own mini-books then help your students research and gather information best suits your topic.
Some of my favorite lapbooks, aside from my own of course

, are from Homeschool in The Woods. They do an excellent job of providing you with all of the information and printables you need to study a variety of historical topics.  One of our favorite activities was from their Civil War unit. We printed the pages on transparency paper, then colored them. Then we layered the paper to show the different layers of a Civil War soldier's uniforms. It was a really cool activity and one they'll remember!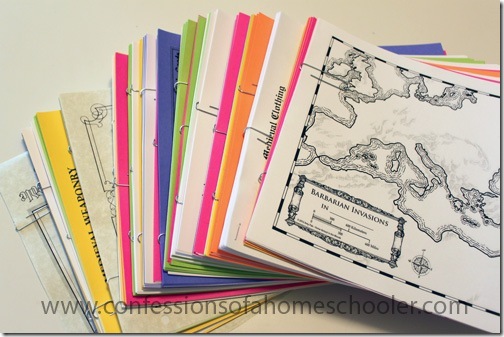 Homeschool Share also has a ton of lapbook options, I've found this one is a bit better for younger kiddos, but they offer lapbooks on a variety of topics and popular kids books as well as free templates you can use to make your own!
And of course you can find a ton of lapbooking resources in my store as well! Head over to see what's new and you can start having fun with lapbooks right away!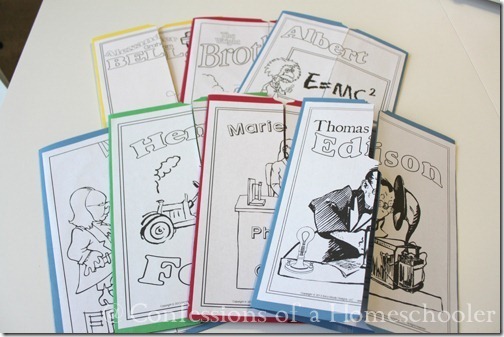 Why Should You Use Lapbooks?
So are lapbooks worth all of the effort and do they work to help students retain information? All of that cutting, pasting and coloring might seem like a waste of time at first. But I've found that adding in some tangible, hands-on activities into our day has really benefited my kiddos in a number of ways. I've found they promote creativity, independent research skills, and I find that they give us a break from boring textbooks, worksheets, and more monotonous parts of our day.
My students get a chance to move around, be creative, and delve a little more in-depth into a topic. Lapbooks also help encourage independent research skills. And they become a tangible and unique creation that students can keep and refer back to if needed.
We've been using lapbooks for years and look forward to continuing to use this creative learning tool in our homeschool.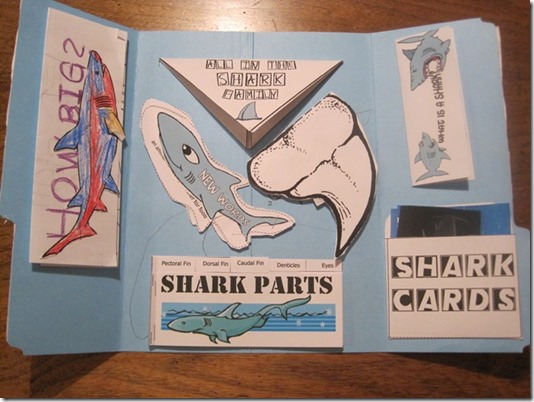 Watch a lapbook video tutorial!
There are a million different ways to assemble a lapbook, you can see my video on how to make the Tri-Fold Lapbook with Pocket here! You can visit my post on how to make a lapbook here for more info and photos!
COMING SOON!! I'm working on a new series of lapbooks that you can use in your homeschool too. I already have a ton of lapbooks on inventors, scientists, literature units, artists, composers and my new themed series will be available in my store soon.
If you have a specific topic you'd like a lapbook on let me know in the comments below!