Hi everyone! I wanted to share this super fun and cute holiday decor idea with you all today! It's relatively inexpensive and a super cute way to add a little extra to your holiday decor!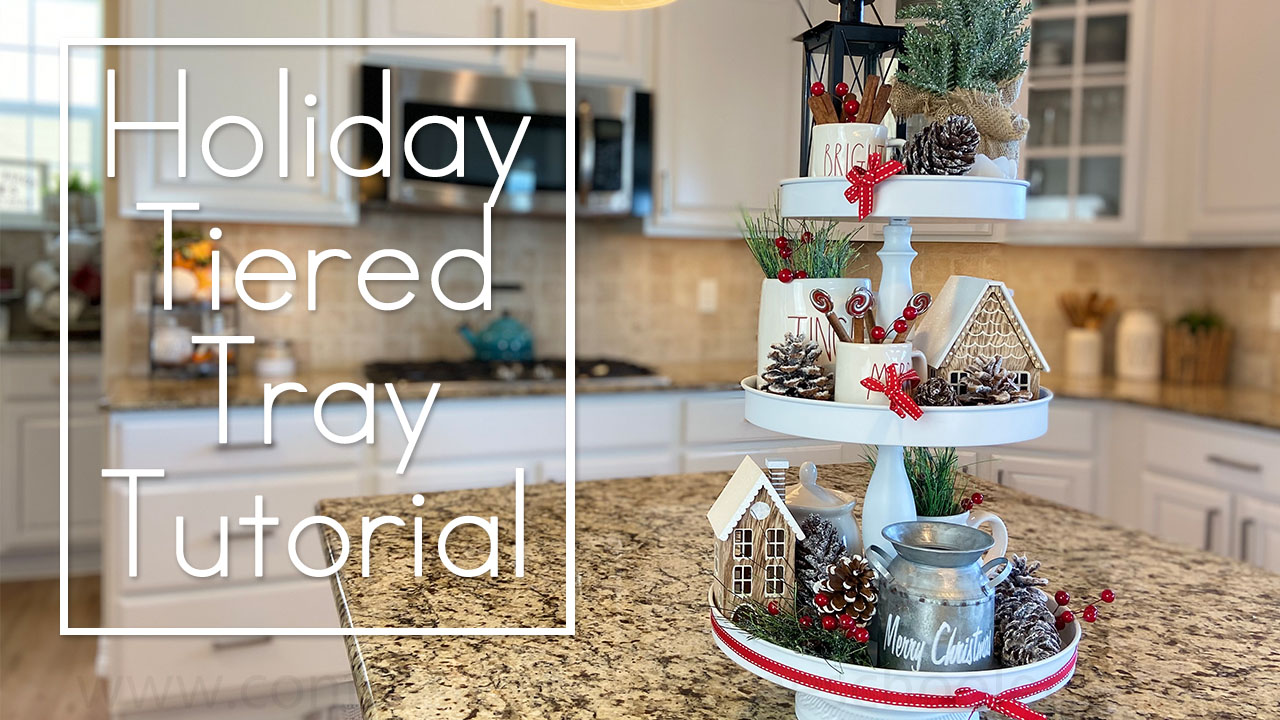 This project is super easy, and you can use almost any supplies you have on hand! I used some greenery, pine cones, and berries from my Christmas stash. I also added in some of my holiday Rae Dunn pottery too! I like to change it up every season!
Watch my Holiday Tiered Tray Decor Video here!
Here's a list of all of the items I used this year, keep in mind these items can be re-used annually and you can just grab little things from your holiday stash and make it look great!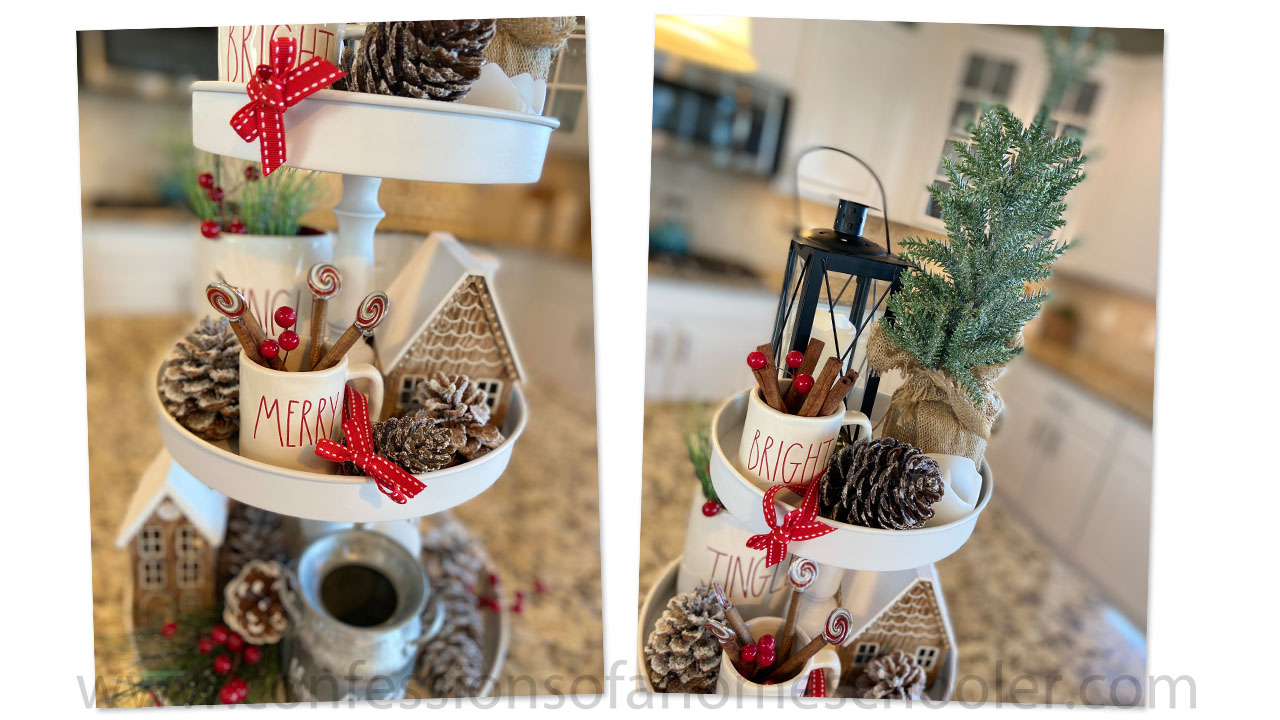 Homegoods/TJMaxx: Rae Dunn Pottery collection (These come and go so you just have to stop in and see what they have!)
Target: Little Wooden Houses are from the Target Dollar spot this year! But I've seen similar ones at hobby lobby too!
Hobby Lobby: 3 Tiered Metal Tray, Black lantern, Small Christmas tree, 3 sizes of LED candles, Merry Christmas Milk Jar, Candy Cane Spoons
From my Christmas stash: Greenery, berries, pinecones (You can find these at any craft store!)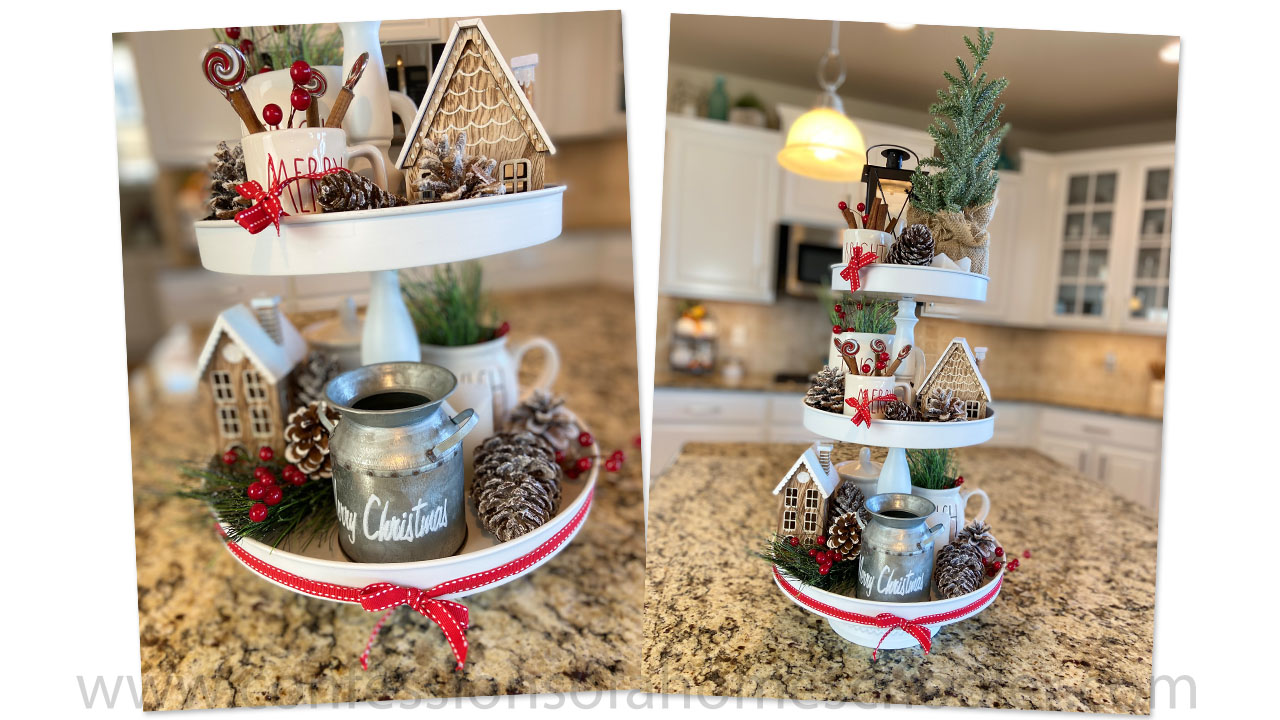 And that's it friends! This project is super easy and fun! And you can keep this tray out all year and have fun changing it up for the seasons!
As a matter of fact, let me know in the comments below if you'd like to see how I style this tray throughout the year.
I hope you enjoyed today's holiday content, and stick around I have more holiday fun coming soon!