It's beginning to look a lot like Christmas! And with my new beginner-friendly Christmas quilt pattern, Peppermint Pines, you can make your home even more festive!
Peppermint Pines finishes at 74″ x 86″ but it is so easy to add another row of blocks to make it even larger if you want to!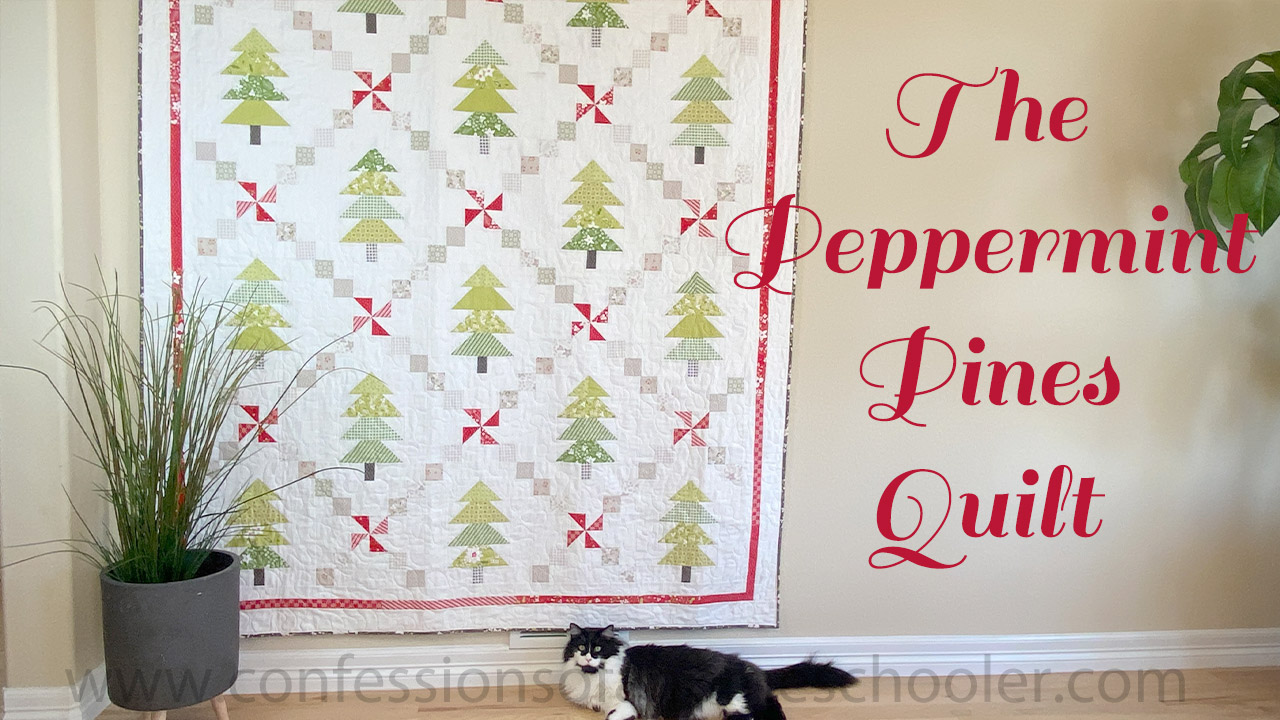 This quilt is so fast and easy it is great for beginners! It is traditionally pieced and comes together so fast. I think it took me three afternoons to make this whole thing, but I was binge watching Hallmark Christmas and listening Michael Buble so it could have been longer and I just didn't notice! Because let's face it, that man's voice is hypnotic! I always tell my daughter you can't help but be happy when Michael Buble is singing Christmas carols, am I right? But I digress…
With the craziness of 2020, I wanted go for a more cozy and traditional holiday vibe. And I think this quilt pattern is perfect!
Right now I have it hanging on my wall in our dining room as holiday decor, but honestly I'd love to take it down and cuddle with it by the fire too! Maybe add in a little hot cocoa and a good book? Sounds good to me!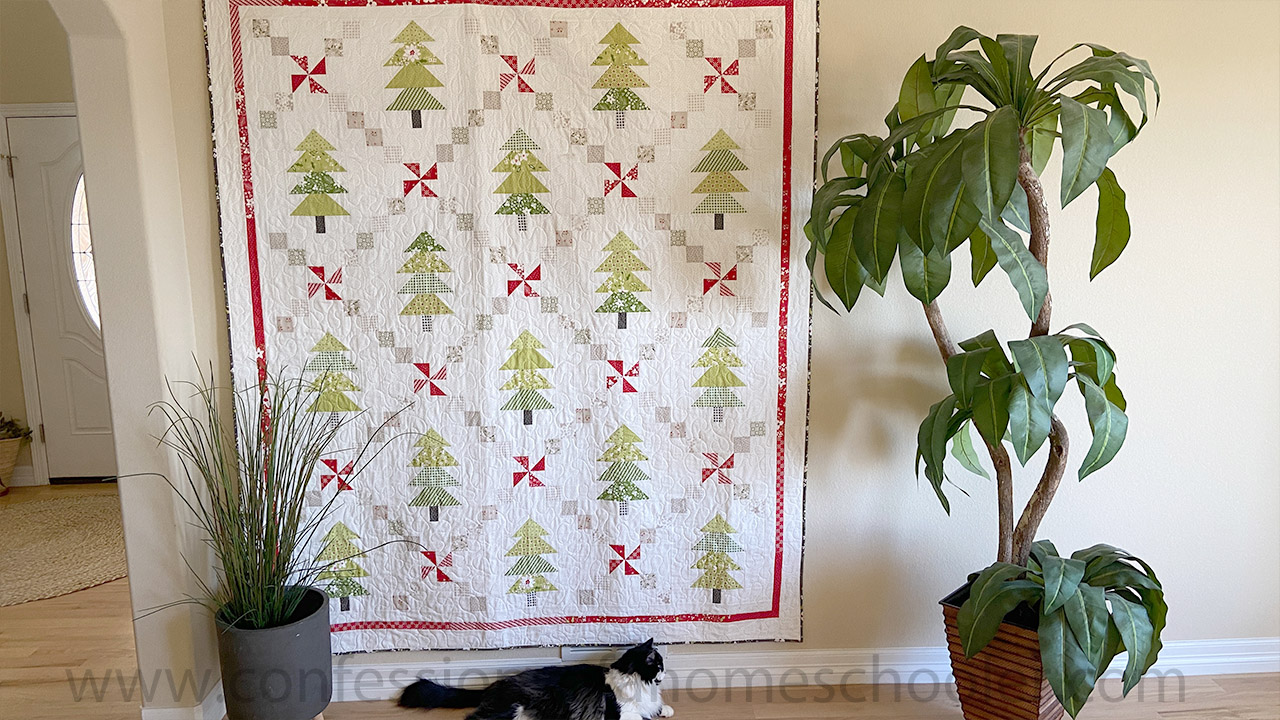 I used a lovely print called Holliberry by Corey Yoder for Moda fabrics. I love the traditional feel of this line. It is kind of muted tones, but festive at the same time.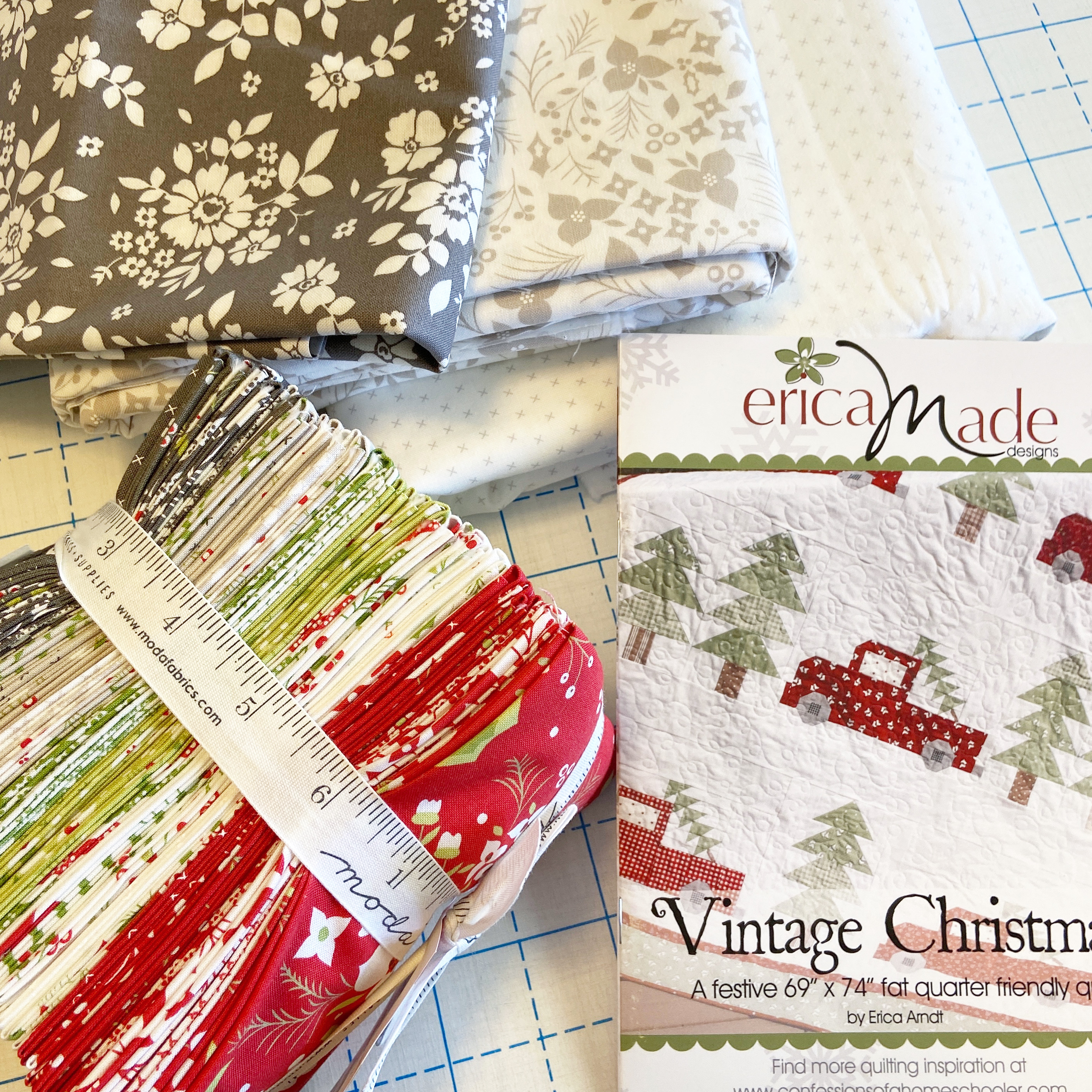 I was originally going to use it to make my Vintage Christmas quilt, pictured above, but decided to save it for Peppermint Pines and I'm so glad I did!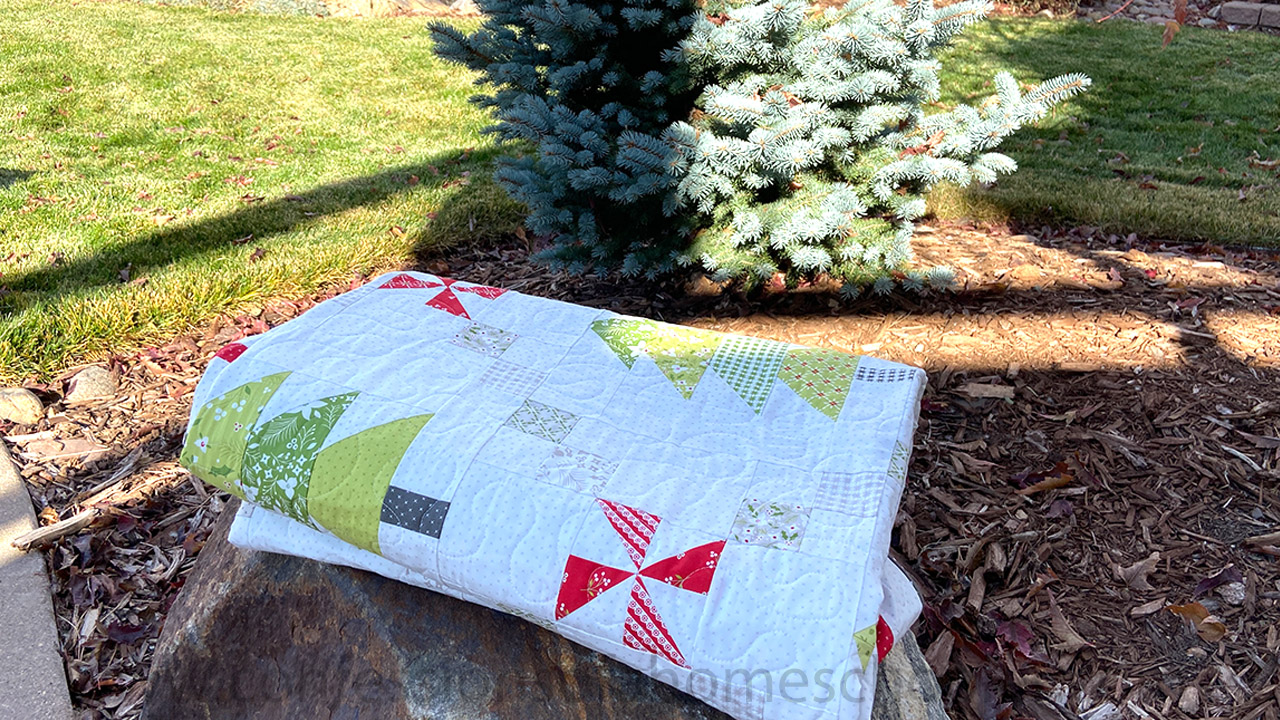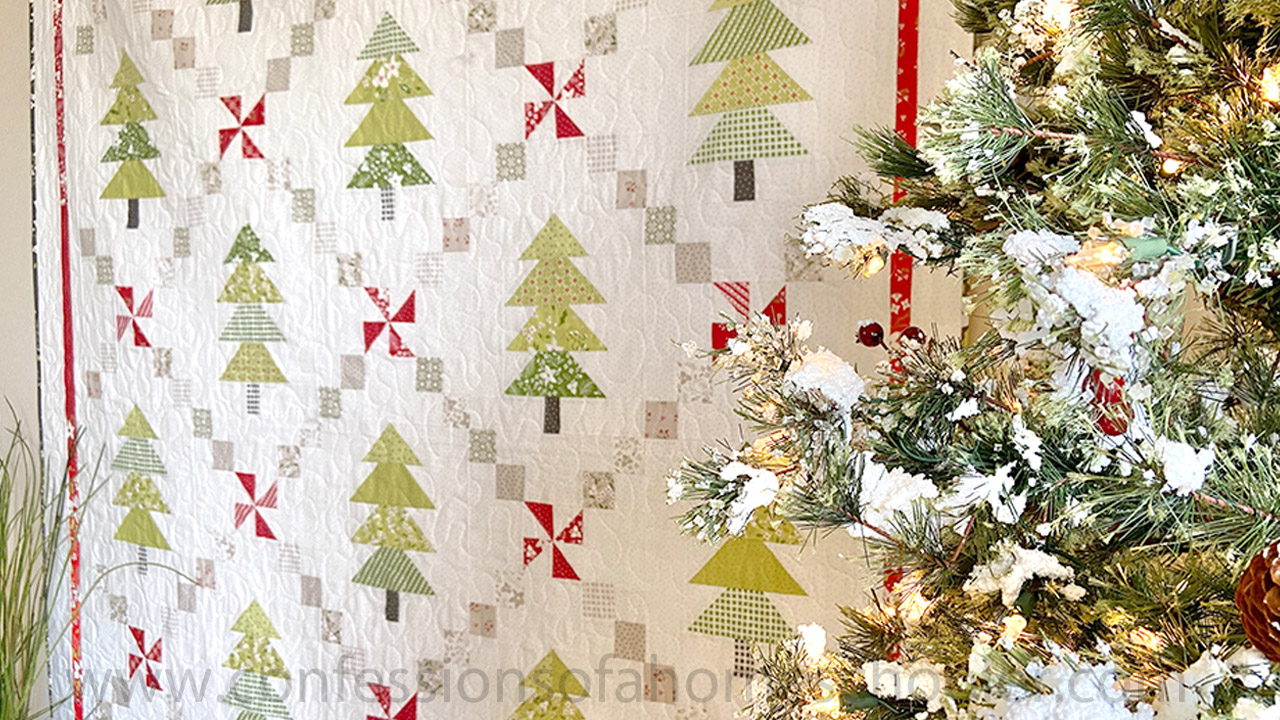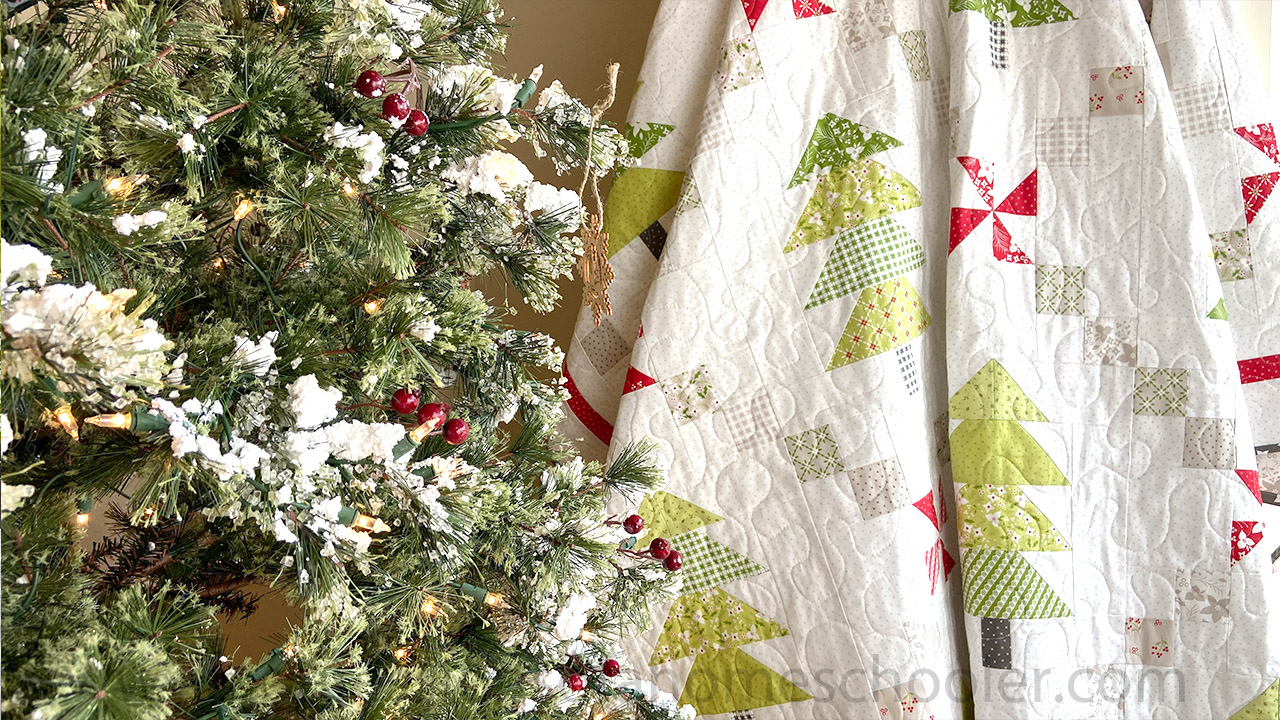 I chose a nice subtle floral print from the line for the backing and then paired it with this lovely dark grey binding which really pops.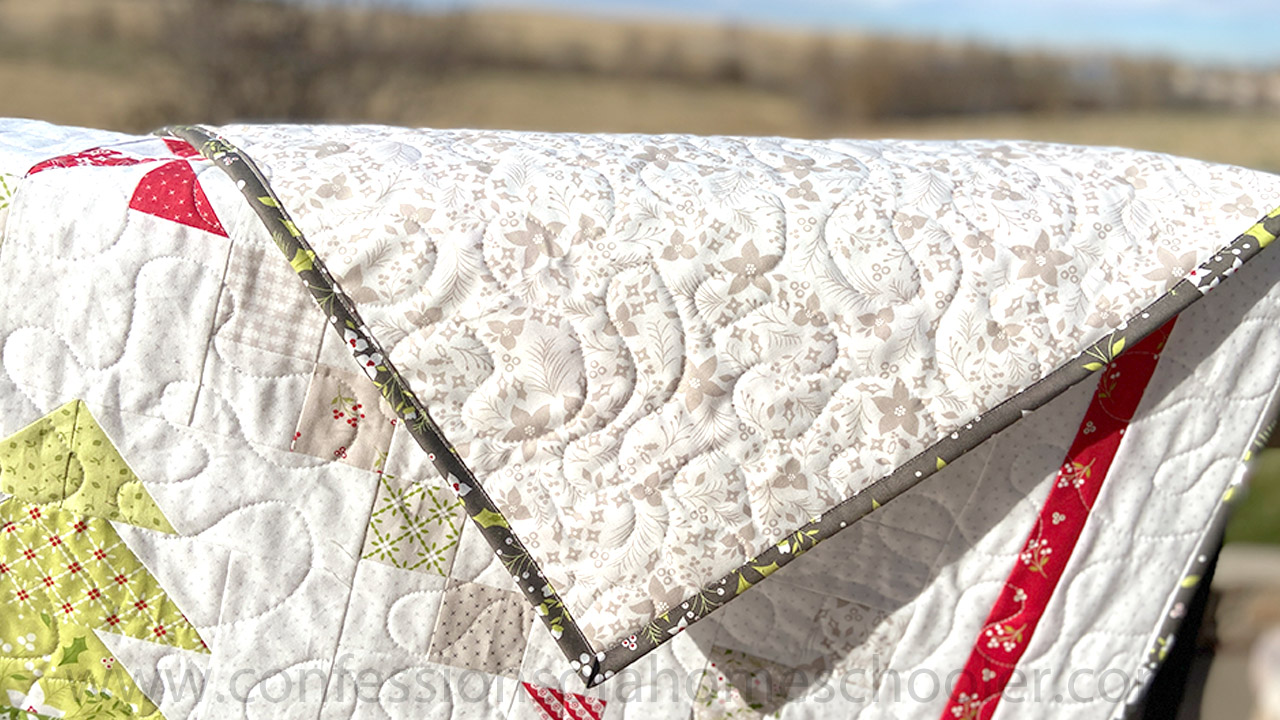 If you follow me on Instagram, you probably saw my binding tip! If not, I wanted to show it here too. I always press my binding, then roll it up like shown below. Next, I place it on my thread holder on top of my Juki TL2000 Qi. Then I can pull it off as I go and it doesn't get tangled on the floor or attacked by Jax (our curious kitty), while I'm sewing!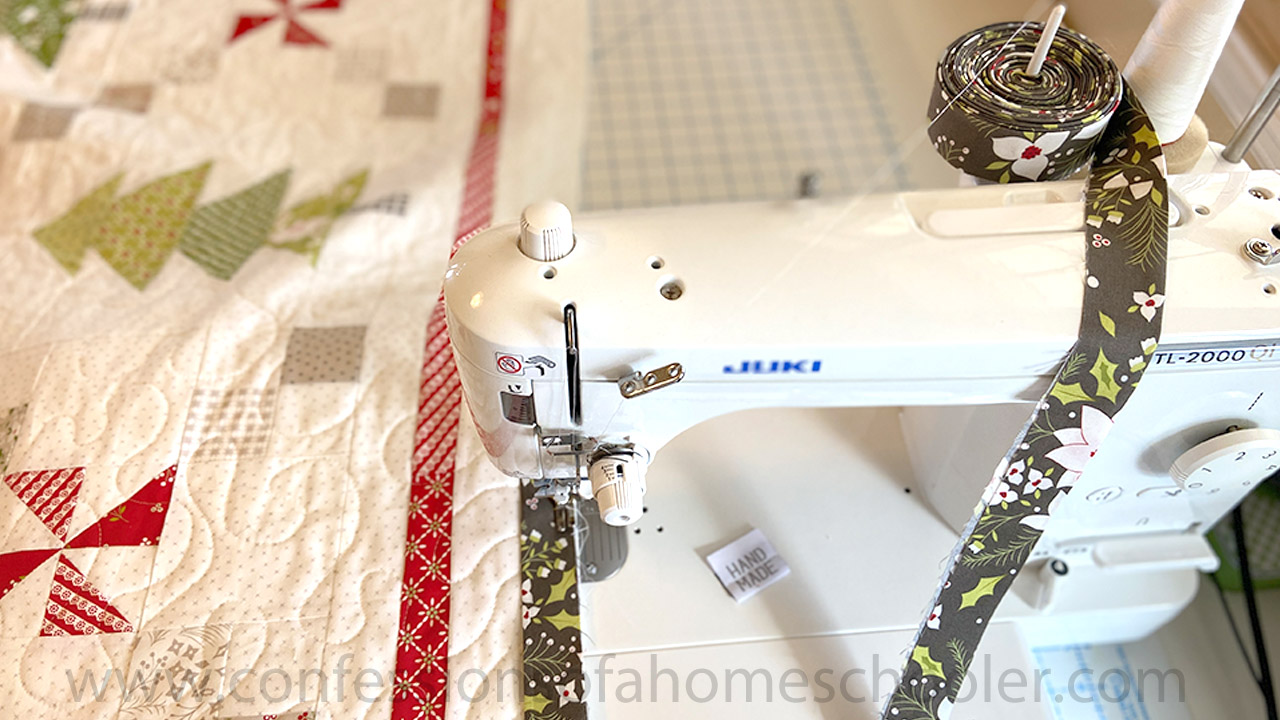 I also did my standard meander free motion quilt pattern on this quilt. It's one of my go-to patterns and I just love meandering around my quilt as I go. I find it relaxing and really like to go slow and enjoy the process.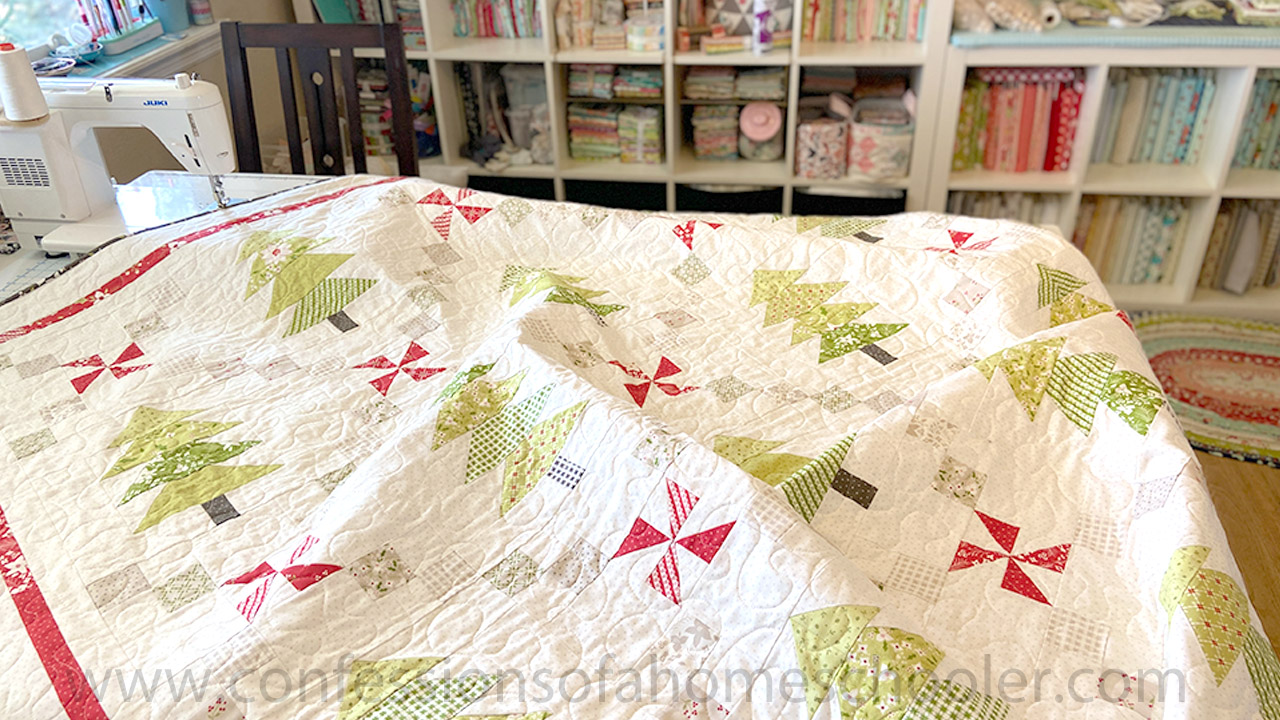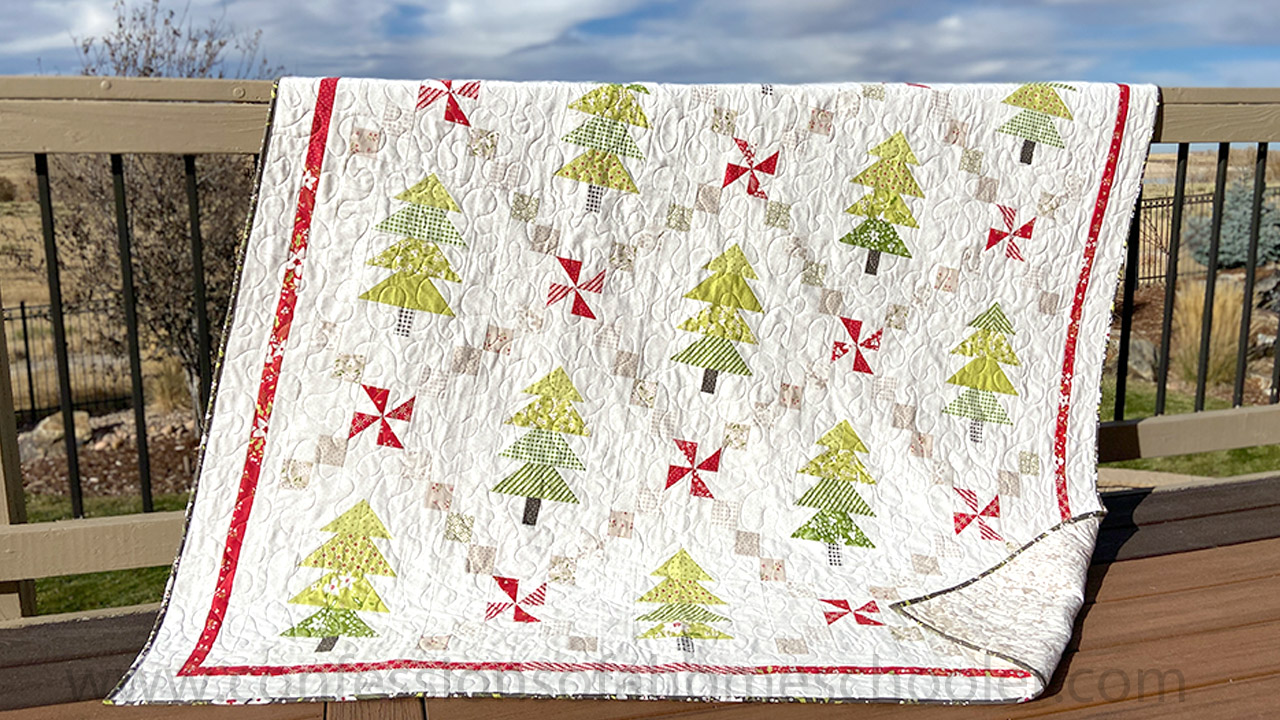 I am so happy with how this quilt turned out. I think it is simple and classic, and I hope you all love it as much as I do!
Ready to get started sewing? You can get my Peppermint Pines quilt pattern here!