Hi friends! If you followed along with our Vlogmas 2021 videos, you will have seen me make a Quilt of Valor for my father-in-law. It turned out great, and I've had several requests to make the pattern available.
I'm honored to have been able to make it especially for him and hope you love it as well. I made one extra star on the backside and added a personalized label to it which was a great finishing touch.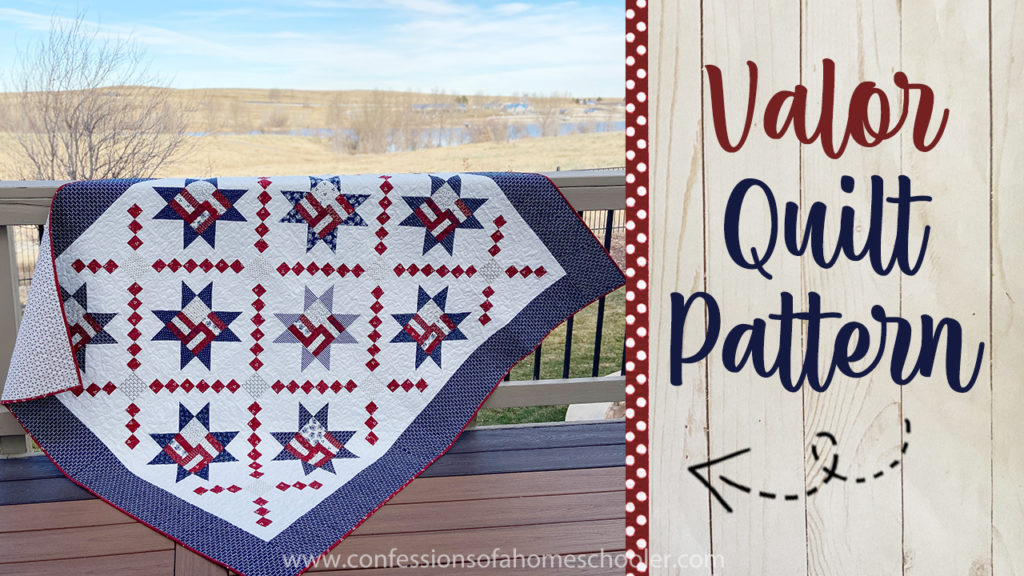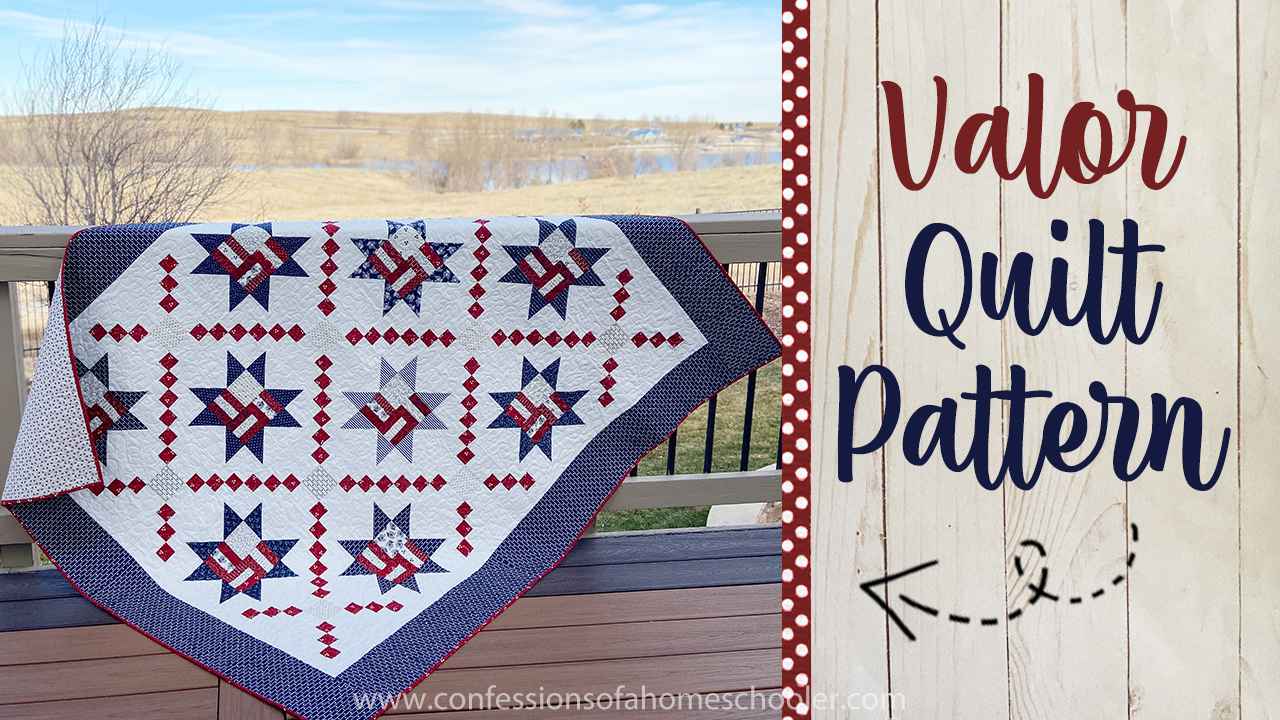 Fabric Used:
I used American Gatherings fabric from Primitive Gatherings for Moda fabric, which I think was a perfect choice. But you can use any patriotic-themed fabric as well. It is a fairly easy beginner-friendly pattern to put together. All fabric requirements are included with the pattern.
Finished Size: 64″ x 76″
This quilt features patriotic stars in a unique design as well as a traditional Irish Chain pattern between the stars giving it an extra patriotic feel!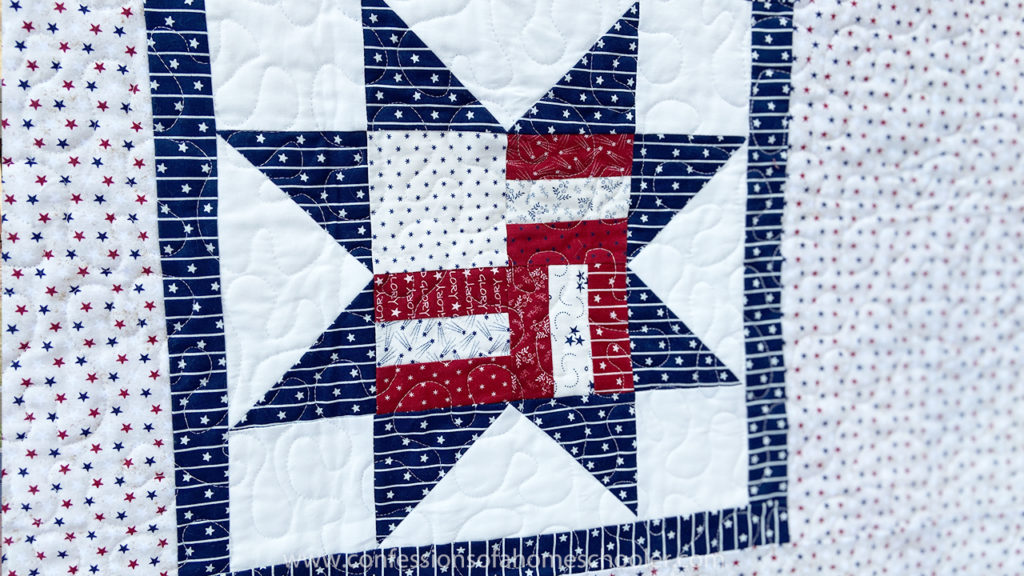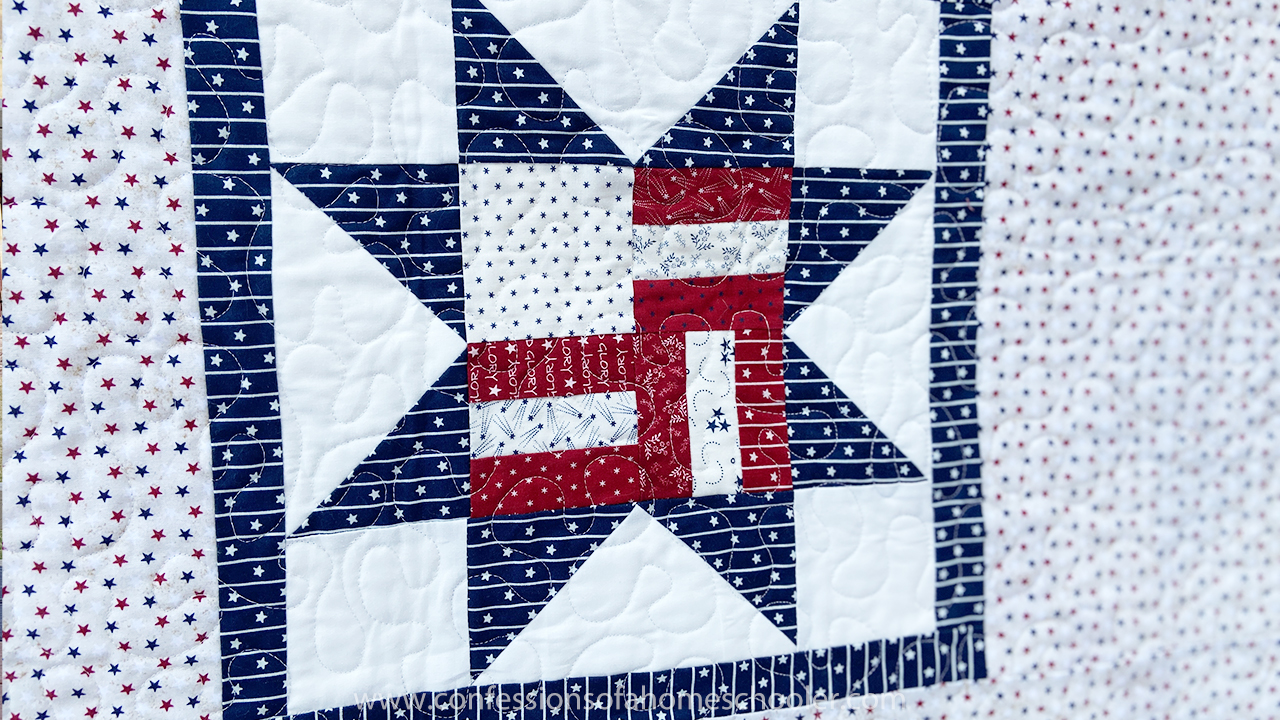 What is a Quilt of Valor?
"A Quilt of Valor® (QOV) is a quality, handmade quilt that is machine or hand quilted. It is awarded to a Service Member or Veteran who has been touched by war.  The Quilt says unequivocally, "Thank you for your service and sacrifice in serving our nation."
To use the term Quilt of Valor, Quilts of Valor, or QOV, the quilt must be a specific size, must have a label with the required information, it must be awarded (it is not a gift) and it must be recorded."
For more information on the Quilt of Valor program, visit their website. They have information on everything you need, quilt requirements, as well as printable certificates that you can give when presenting your quilt. You can also donate quilts to the program if you don't have a specific recipient in mind.