Happy New Year friends! During Vlogmas 2021, we learned how to macrame. That led us to try something new, knitting with macrame cord! We created these super easy and fun knit coasters and today I'm showing you how to make them.
They are perfect for beginners as they are super fast and easy. You just need to know how to cast on, do a knit stitch, and bind off. And of course, I will show you all of that in the video tutorial!
I think they would make a cute gift idea too, make a bundle of four and combine it with a nice card, or even a cute mug and you're all set! Of course, you can make a few for your own home too!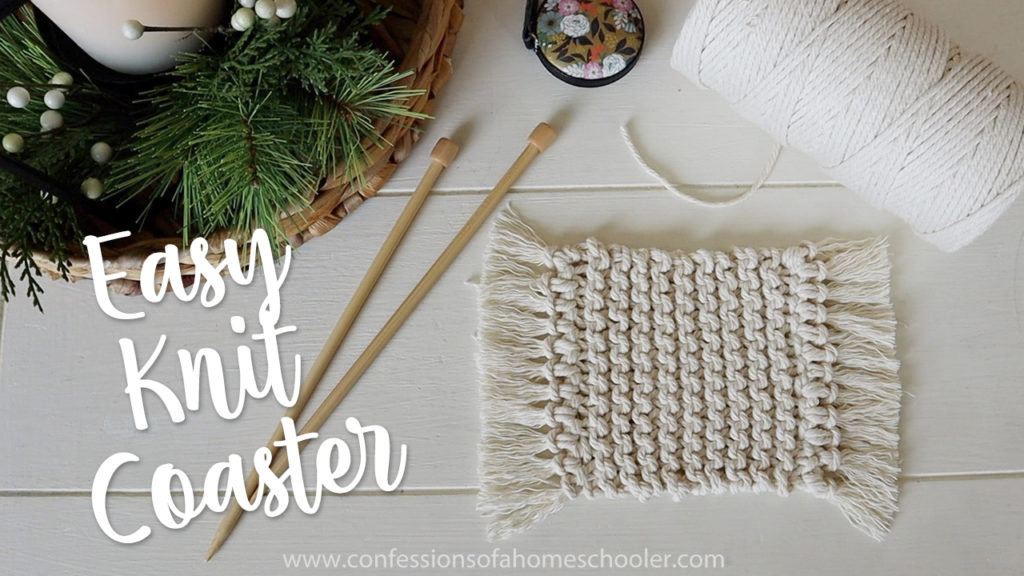 We added some fun fringe on the edges, but honestly, they're cute as is too! Ready to get started? Here are the supplies for this project, and check out my Easy Knit Coaster video tutorial below!
Supplies
I hope you enjoy this easy beginner knit project! If you make some coasters please tag me on Instagram and use #ericaseasyknitcoaster so I can see what you make!