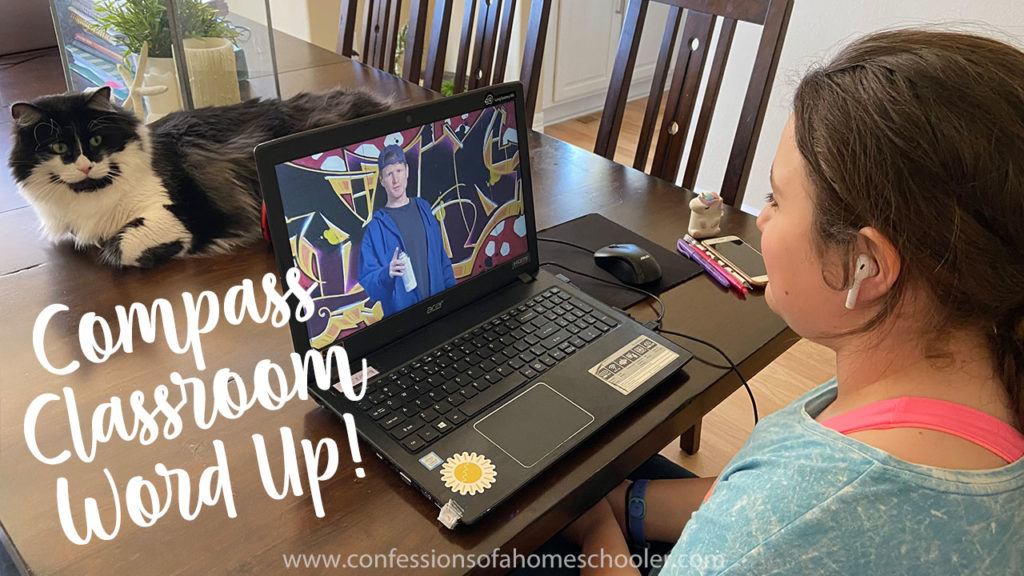 Hi friends! Have you ever heard of Compass Classroom? We just started using their WordUp! The Vocabulary Show curriculum this year and I wanted to share it with you because we've been loving it!
If you have ne heard of Compass Classroom, they have a huge variety of online courses available. I love that the curriculum is geared toward homeschoolers and that the videos are fun and engaging too!
They offer classes in just about every subject you can imagine, with classes for upper elementary grades through high school which is awesome. And if you sign up for their premium membership you get access to over 50 courses, over 1400 videos, dozens of PDF books, and hundreds of audio stories. And they are adding new courses all of the time, so you'll have plenty to choose from.
Once you purchase a course, you get a log in to the "My Compass Classroom" dashboard that includes your courses, a family sharing dashboard (for premium members only), a discussion forum, group chats, a progress timeline, and more!
Your available courses are listed right on the dashboard and each course keeps track of your progress, so when you click on it, you will be brought right back to where you left off. Once you click the course you want to work on, you are brought to a screen that has course information, any materials/downloads that accompany the course, and a quick link to continue where you left off.

We decided to try out WordUp! The Vocabulary Show because it looked like a lot of fun, and we already had most of our curriculum set for the year.
The entire curriculum is set up like a game show making it quite entertaining, and during the course you will learn vocab from Latin & Greek roots! The instructor is funny, and we often laugh out loud during the lessons. Each video has great visuals and keeps our attention while at the same time teaching the relevant content. So far we are big fans of this curriculum, and I'm excited to try out some of their other programs for next year! So stay tuned!
If you're interested in learning more, now is a great time to do so. Compass Classroom is having a Spring Sale with discounts up to 50% off through April 6, 2022!
Here's a little sneak peak into one of the video lessons for WordUp! The backgrounds change based on the lesson content so it appears that our instructor is traveling around as he's teaching. As you can see, Katie is enjoying the lesson below!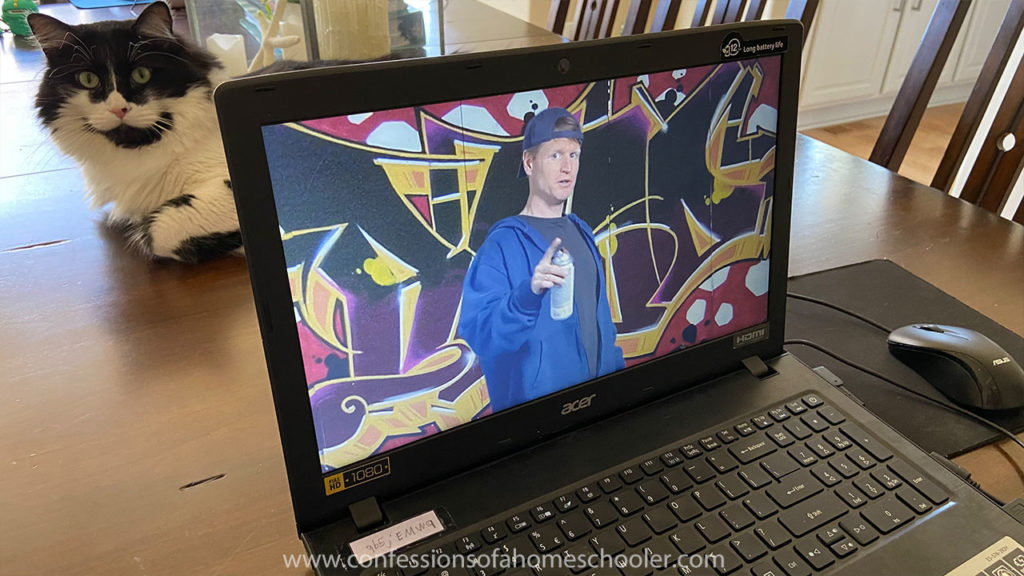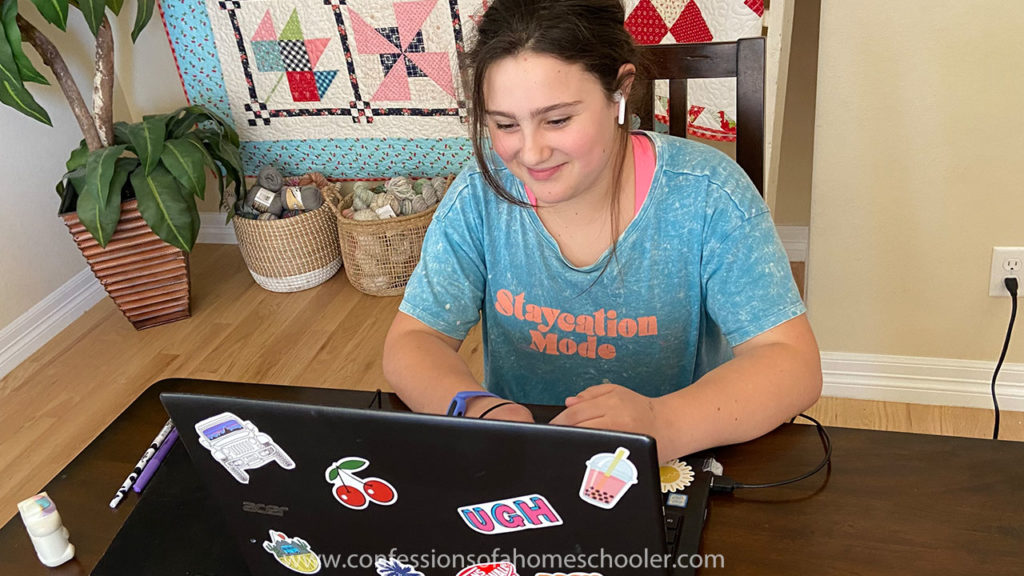 GIVEAWAY!! We're going to be giving away a FREE SET of WordUp! The Vocabulary Show to one of you! Enter to win below!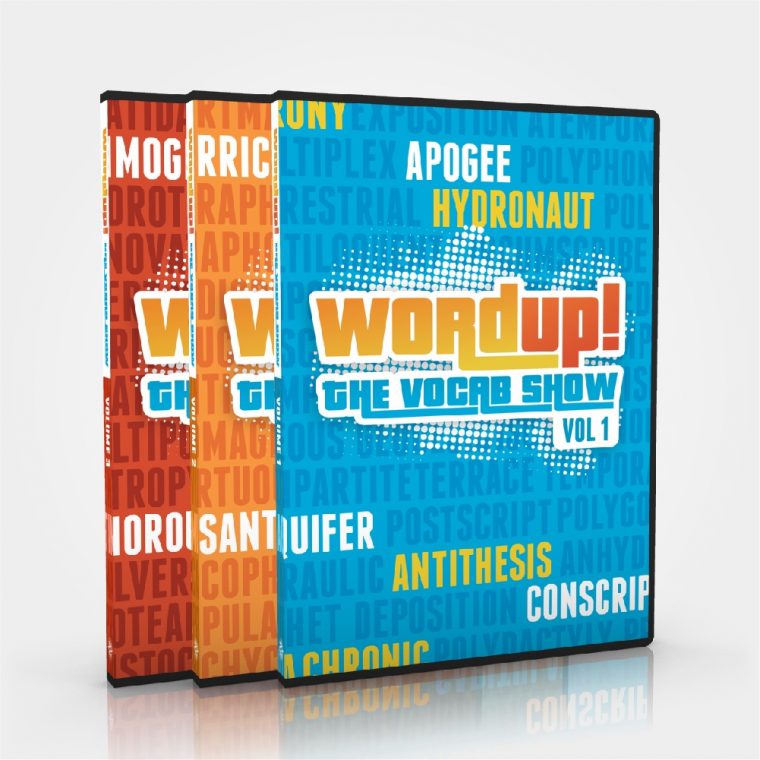 a Rafflecopter giveaway