Happy Thursday! Today I'm sharing a quilting quick tip for you! Whenever I post a video, I am always asked about the "tape" on my machine. Well, today I'm showing you what it is, why I love it, and how to use it!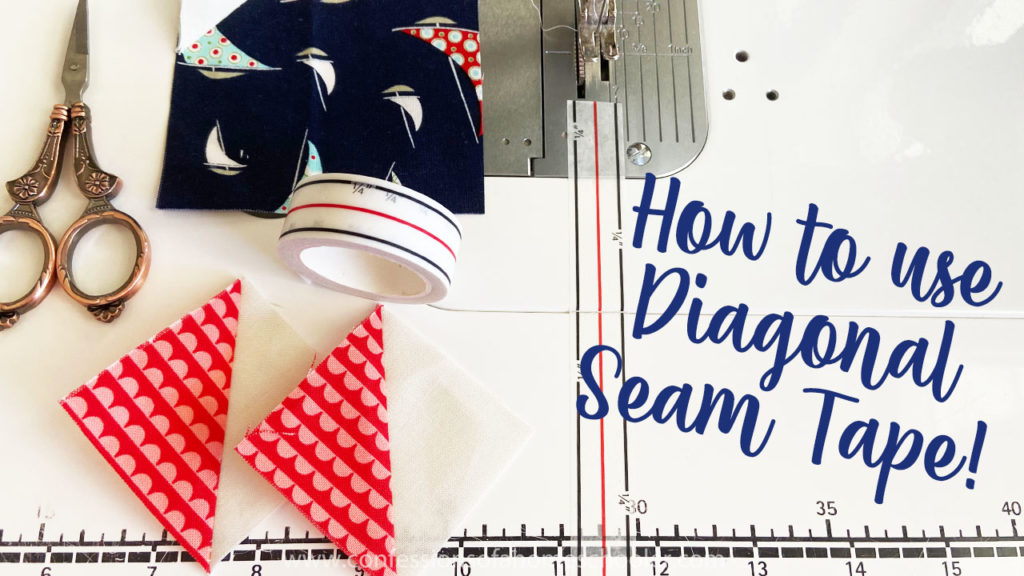 In this video, I am using Cluck Cluck Sew Diagonal Seam tape, but you can use washi tape or even masking tape! Of course, they don't have those handy 1/4″ lines on them, but in a pinch, they'll do!
So buckle in, and let's learn all about Diagonal Seam Tape!