Happy Tutorial Thursday! Today we are making this super EASY and fun Cozy Log Cabin quilt! This project is perfect for beginners, and pre-cut friendly as well. In today's video, I used a Jelly Roll, but you can also use FQs or even F8s for this project!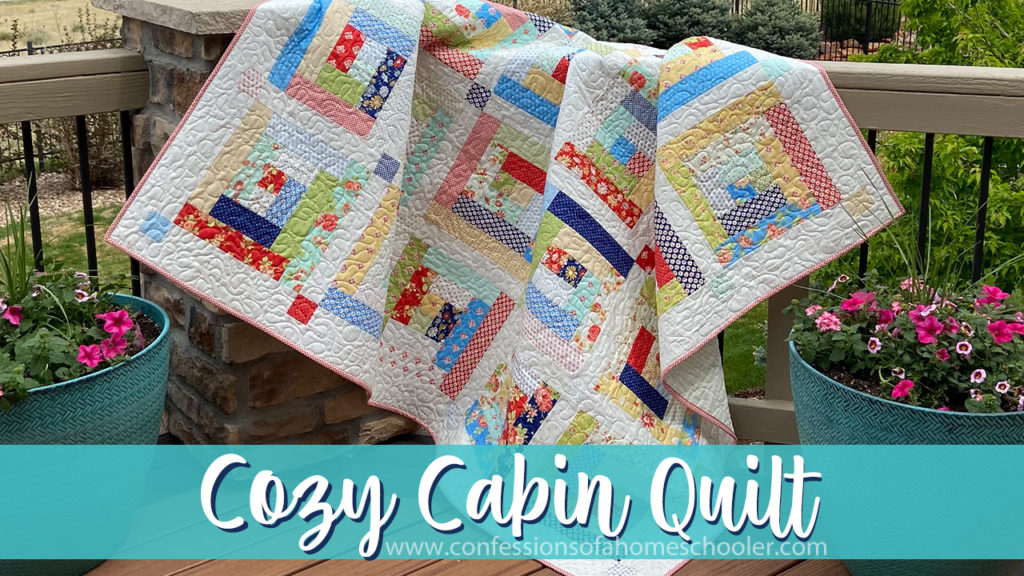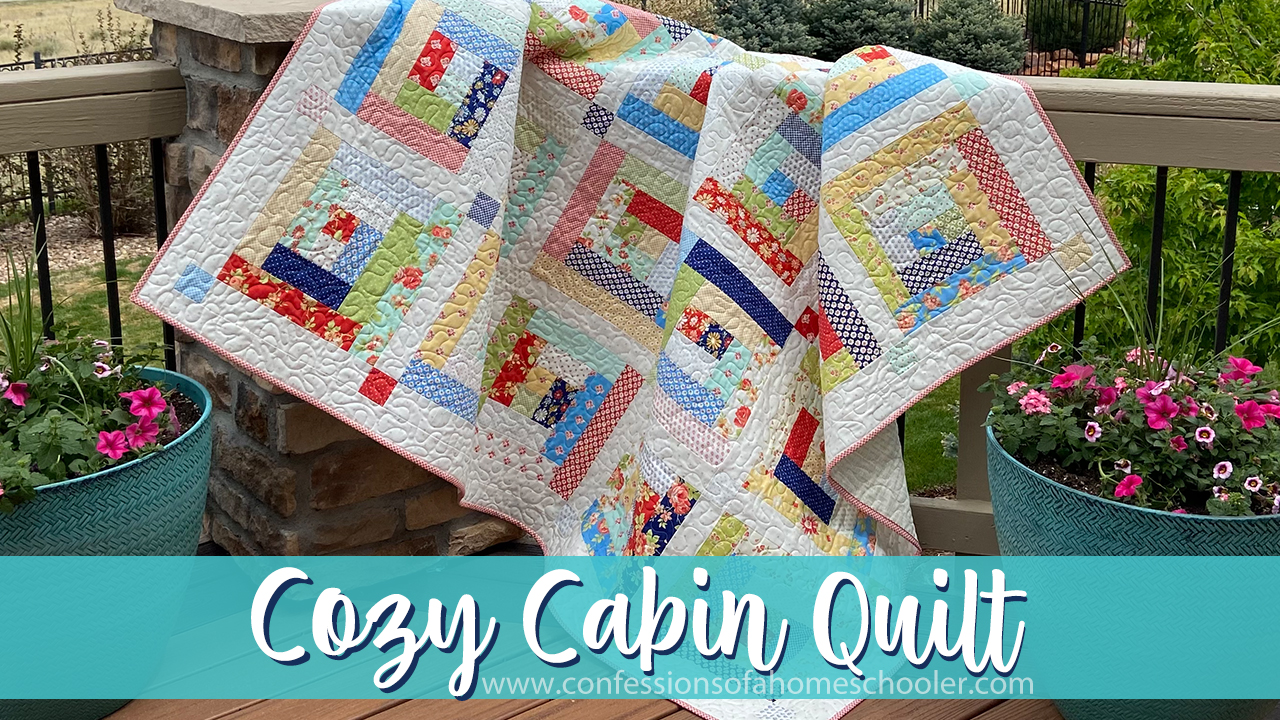 Get the Cozy Log Cabin PDF Pattern here. Then grab a jellyroll, some FQs, or even your scraps, and let's get sewing!
Watch the Cozy Log Cabin Quilt Tutorial here:
FABRIC REQUIREMENTS:
Background: 1-1/2 yards
Prints: 1 Jellyroll or 16 FQs
Binding: 1/2 yard
Backing/batting: 4-3/4 yards
Fabric Used: FigTree Catalina Jelly Roll, Bee Basics cross background, Figtree Pumpkin and Bossoms Backing.
Finished Size: 62″ x 62″ (I added one more row of blocks so my quilt finishes at 62″ x 76″)
Don't forget to add a fun label to your quilts! These personalized labels are from Sweetwater Fabrics Tagged Subscription. Each month they send fun personalized labels for your projects!