Spring is near, and this adorable little chicken quilt is just the ticket to get things started! I used a variety of Poppie Cotton prints to create these cute barnyard ladies, and a unique sashing to give this quilt a little bit of that chicken coop feeling! I also used a low volume background fabric which just adds to the charm.
Ready to get started?
I hope you enjoy making it as much as I did, and happy sewing!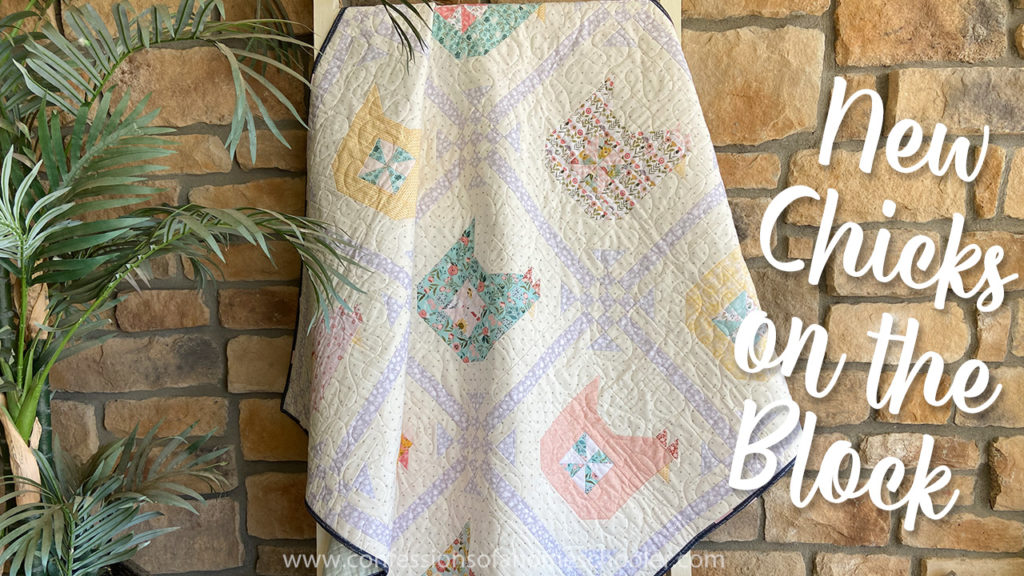 FABRIC REQUIREMENTS:
Background: 2-1/2 yards
Grey: 3/4 yard
5 Different Prints: 1 FQ or 1/4 yard ea.
Binding: 1/2 yard
Backing/batting: 3-1/4 yards
Fabric Used: Moda Bella Solid 9900-97 and a variety of Poppie Cotton prints.
Finished Size: 50″ x 50″
Check out New Chicks on the Block in a live video here!