Happy Thursday friends! It's time for block #8 in my Sew With Me Sew-a-long! Join me as I teach you how to make some of the most fun and classic quilt blocks!
Throughout this series, I hope to teach you some new skills, tips, and tricks, and at the end of the series, we will have a fun selection of blocks to sew together into a sampler quilt!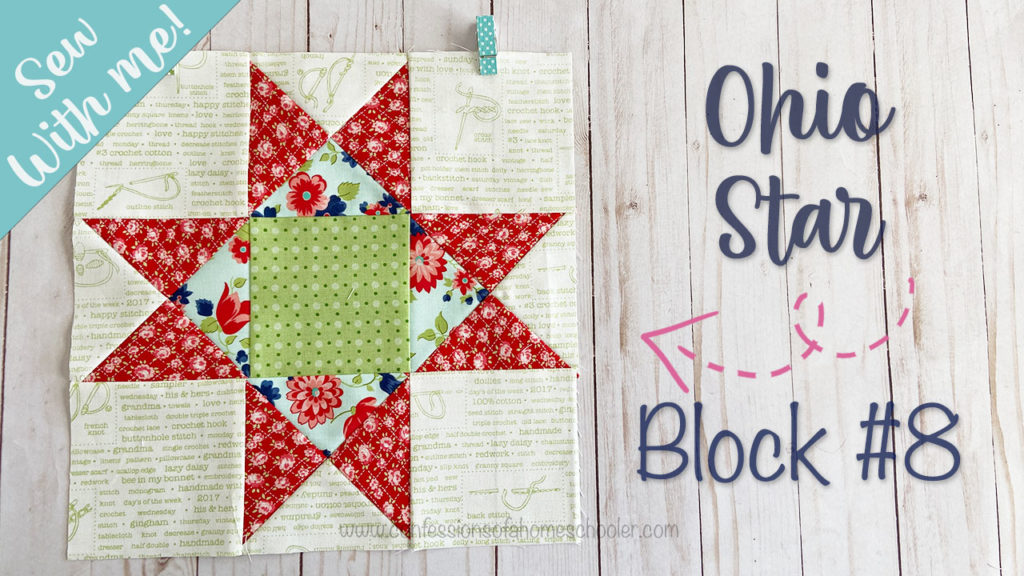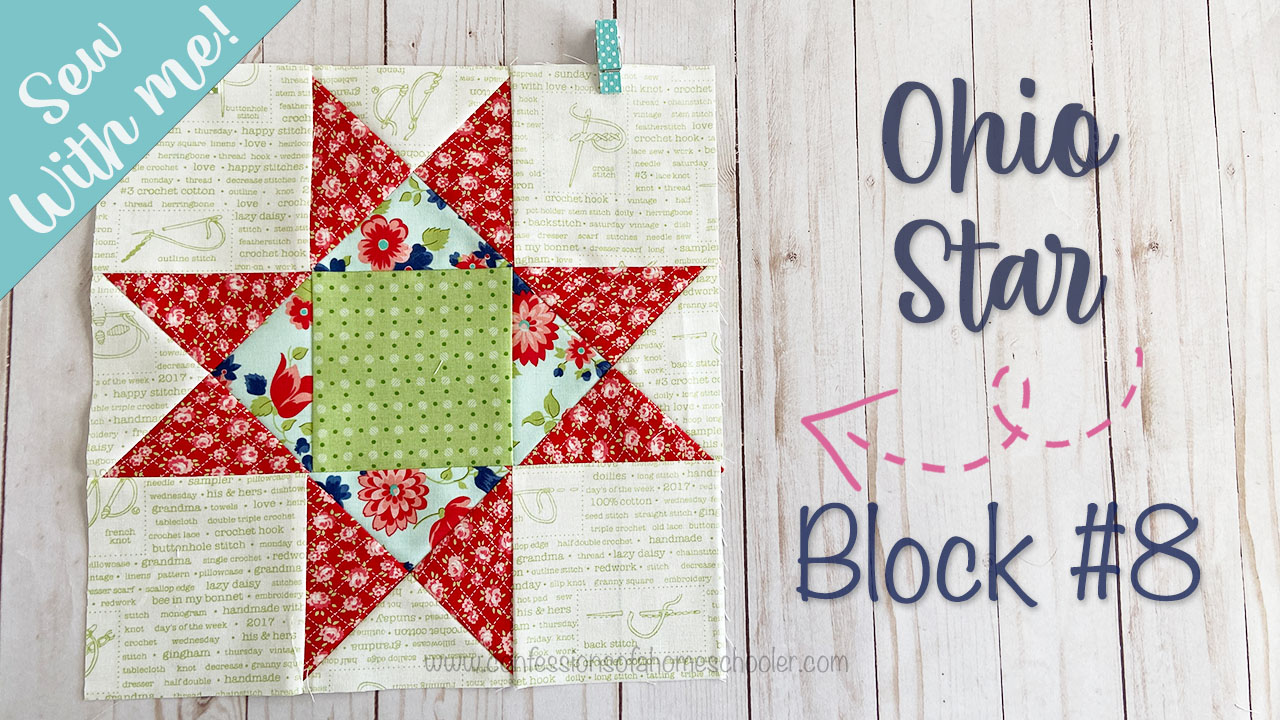 Block #8 is a super fun quilt block and there are so many ways to make it unique. This classic and vintage block is called the Ohio Star Quilt Block.
The Ohio Star Quilt Block is a traditional 9-patch block dating back to the early 1800s. As with other blocks, it is also known by a few other names such as the Variable Star and the Eastern or Western Star depending on its geographical location. A multi-colored variation that appeared in the mid-1800s, when the annexation of Texas was a political issue, became known as the Lone Star, or Texas Star.
This block was also popular among pioneer quilters due to the use of the quarter-square-triangle, which allowed the quilter to use up quite a few scraps thus creating a unique block. You'll often see these blocks in sampler quilts as well.
Since this block is well suited to scrappy designs, today I will be blending a mix of different fabrics from my stash. In today's lesson we will learn how to sew quarter-square triangles 4 at one time, and a quick and easy method for piecing this block together.
Ready to get started?
Dive into your scrap bins and come sew with me!
–->>Download the Ohio Star Block PDF Pattern here!
Watch my Sew With Me – Ohio Star – Block 8 video tutorial here!
Supplies Used in this video:
I used a mix of Lori Holt prints for the green and background. The red and aqua florals are from Bonnie and Camille for Moda fabrics.