It's time for this year's Stitchy Ornaments! This year's ornaments are totally different from the 2021 12 Days of Stitchy Ornaments, so make sure to check out both! I decided to go with a more traditional vibe this year, and so we have the Classic Stitchy Ornaments!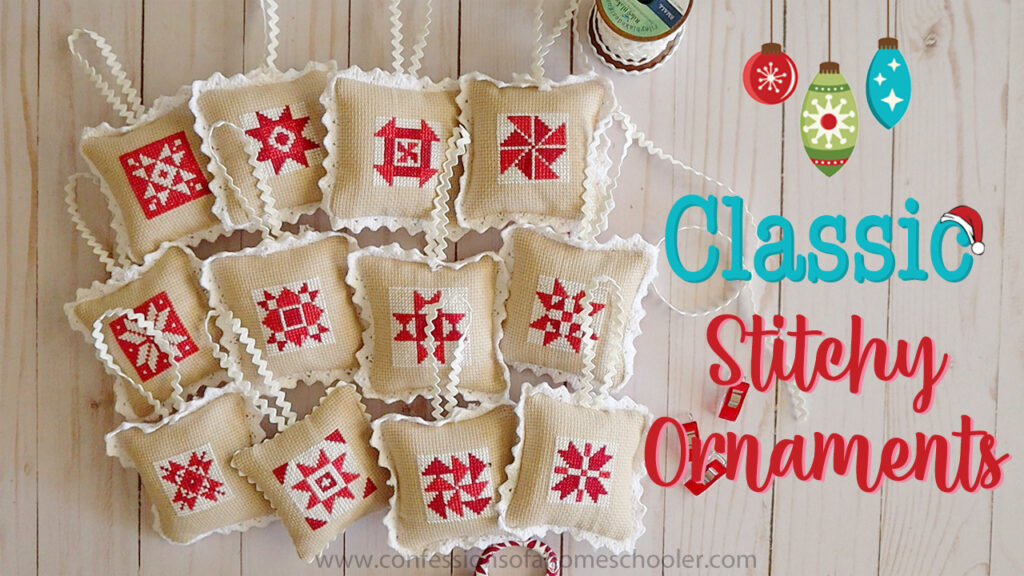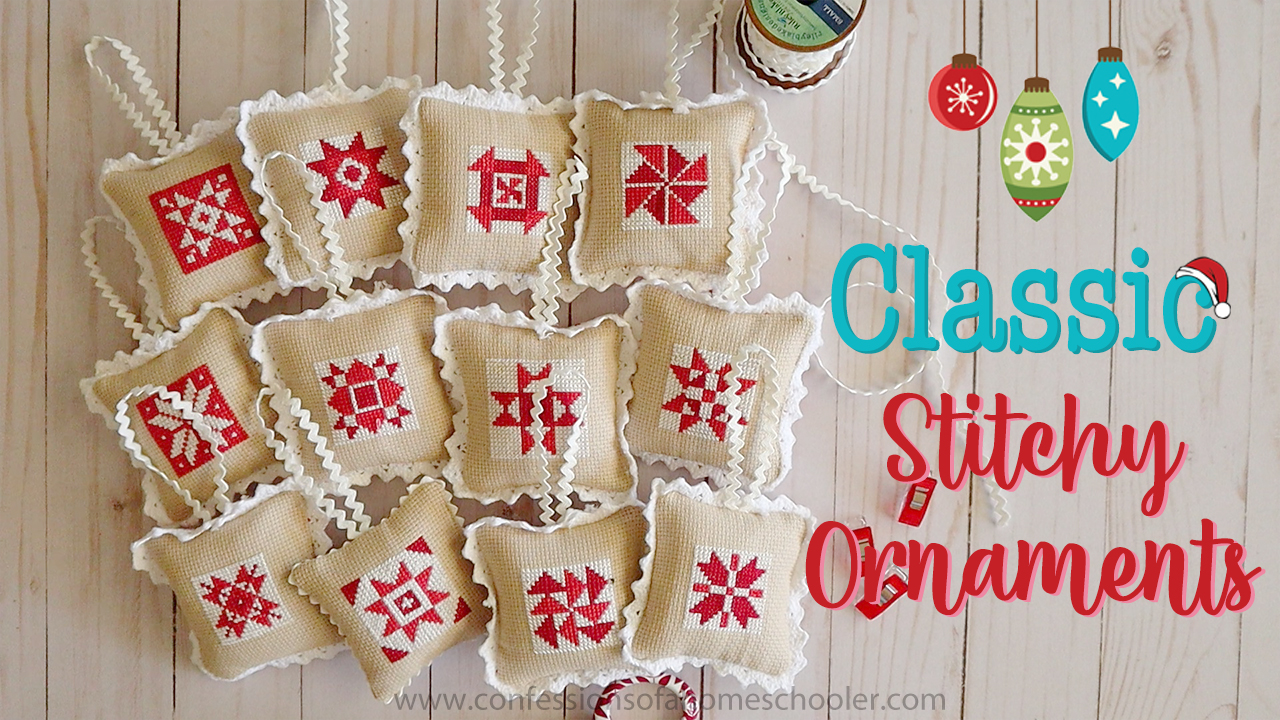 I used 14-count Whichelt Aida in Beautiful Beige with two strands of DMC floss. But you can substitute any fabric and floss you prefer.
Materials Needed:
Cloth (14-count Aida)
Size 26 tapestry needle
Optional: 3 yards of decorative ribbon for the hanger and 5 yards of decorative lace for edging.
DMC Floss Colors:
DMC 3865 Winter White – 3 Skeins
DMC 347 Salmon Very Dark – 2 Skeins
DMC 816 Garnet – 1 Skein
DMC 839 Beige Brown Dark – 1 Skein
The sample is stitched on 14-count Aida cloth with DMC floss. The stitch count is approx. 21 x 21 for each ornament. If you stitch with the recommended fabric, the finished piece will be approximately 1-1/2″ x 1-1/2″.
This pattern features easy-to-read color-symbol charts. You can view it digitally if you'd like, or print it for ease of use.
Stay tuned for a stitch-a-long coming in November 2022!
See how to finish the Classic Stitchy Christmas ornaments here!
Download the Classic Stitchy Ornaments pattern and get started today! Then stay tuned for my finishing tutorial coming soon!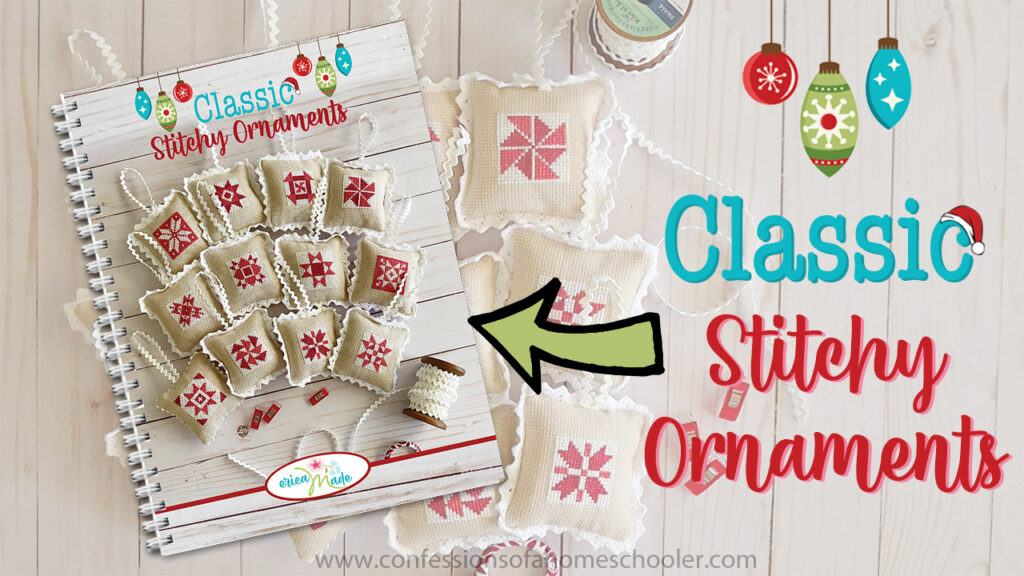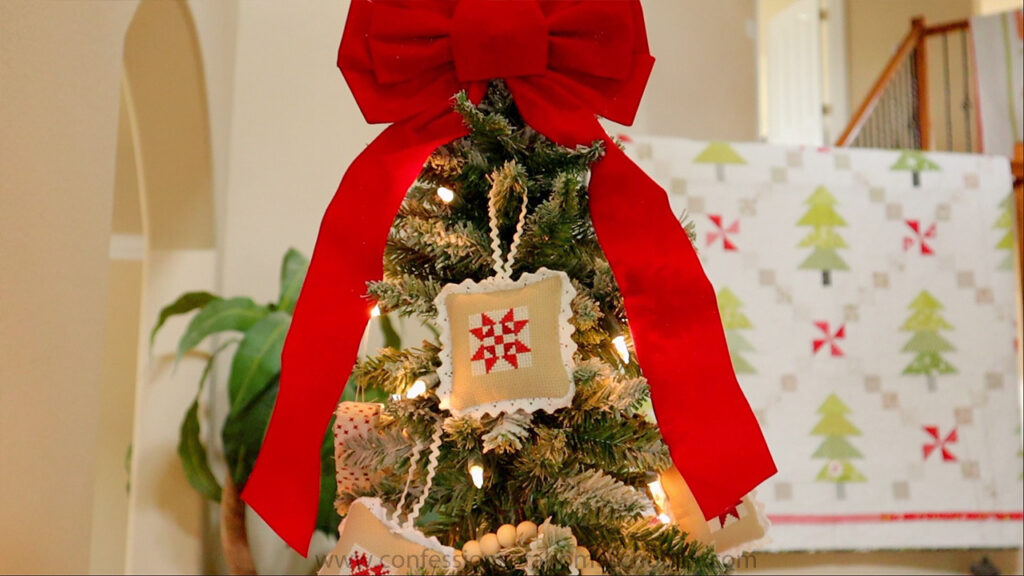 You may also like the Classic Quilty Ornaments too!