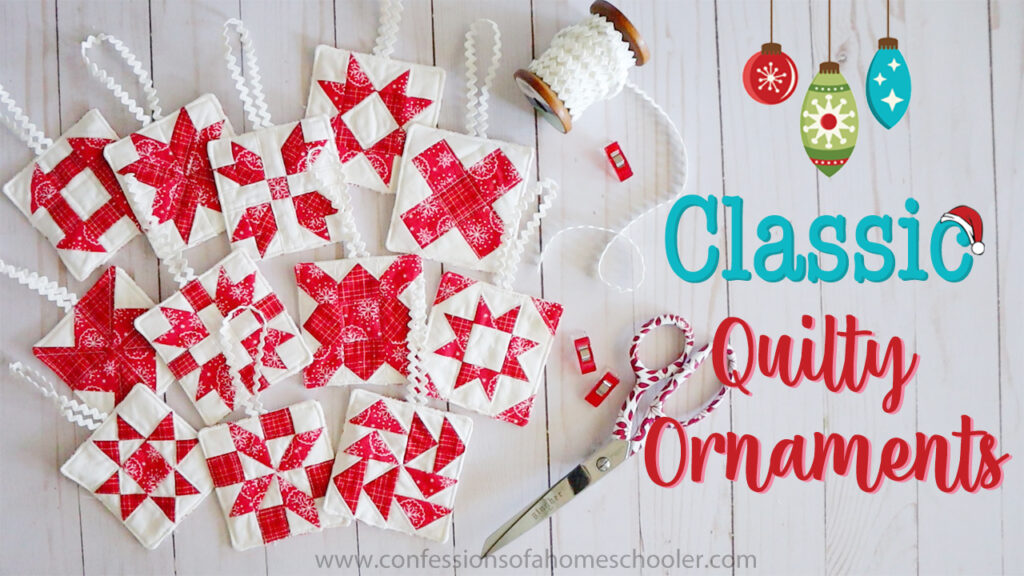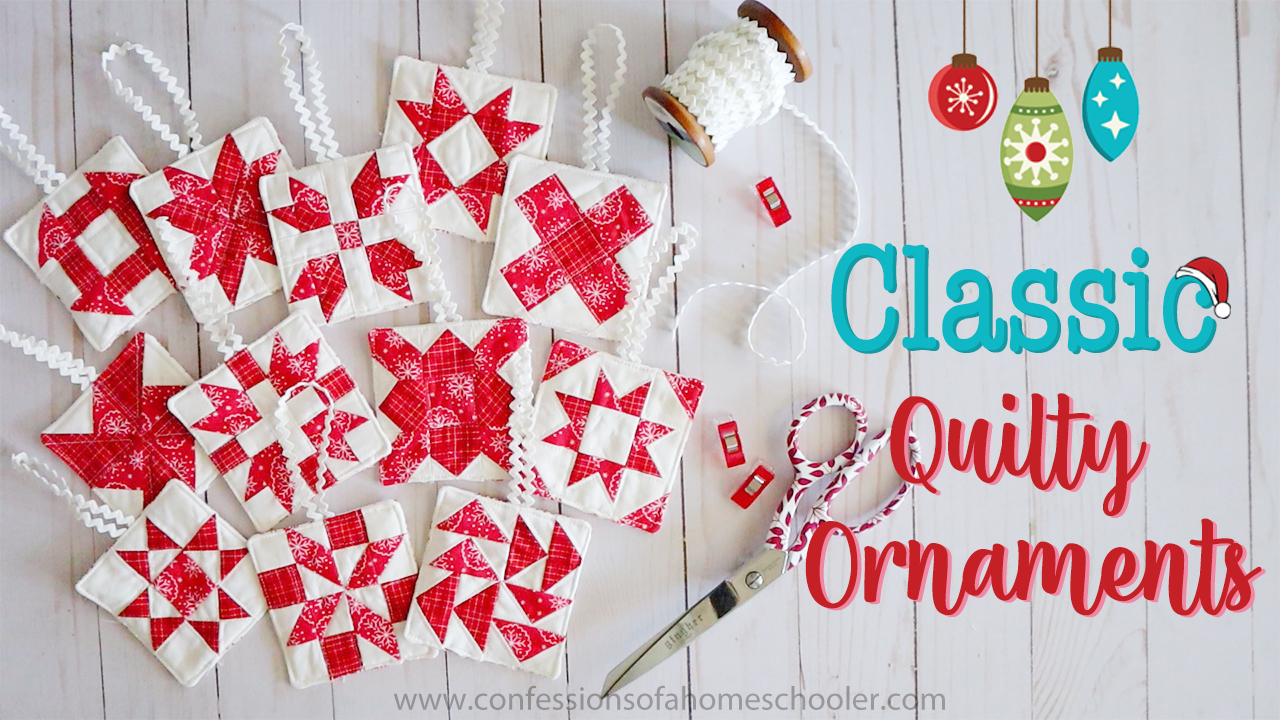 It's time for my Quilty Ornaments release! This year I wanted to go for a more traditional and classic vibe, so I decided to make miniature classic quilt blocks!
Get the Classic Quilty Ornaments – 2022 pattern here!
Finished Size: 3-1/2″ x 3-1/2″ each
Materials Needed:
Background Fabric: 1 FQ
Red 1: 1 FQ
Red 2: 1 FQ
Cotton Batting: 1 FQ
Backing: 1 FQ
Optional: 3 yards of decorative ribbon for hangers
Fabric used:2 different reds from Moda, Bella 9900-97 white
Pattern Level: Beginner-Intermediate
Stop by my Classic Quilty Ornament Finishing video to see how to finish these adorable ornaments!
Stay tuned for a sew-a-long coming in November 2022!
The pattern is available in PDF and PRINTED spiral-bound hardcopy! It includes easy-to-follow step-by-step written instructions and detailed graphic illustrations to make sewing this project a breeze! It's a traditionally pieced pattern, but there are some very small pieces, so I consider it a beginner-intermediate.
The Pattern includes 12 fun holiday designs based on traditional quilt blocks that are fast and easy to make. They are a perfect Advent sewing project as well, just sew one ornament every other day and decorate your sewing room as you go!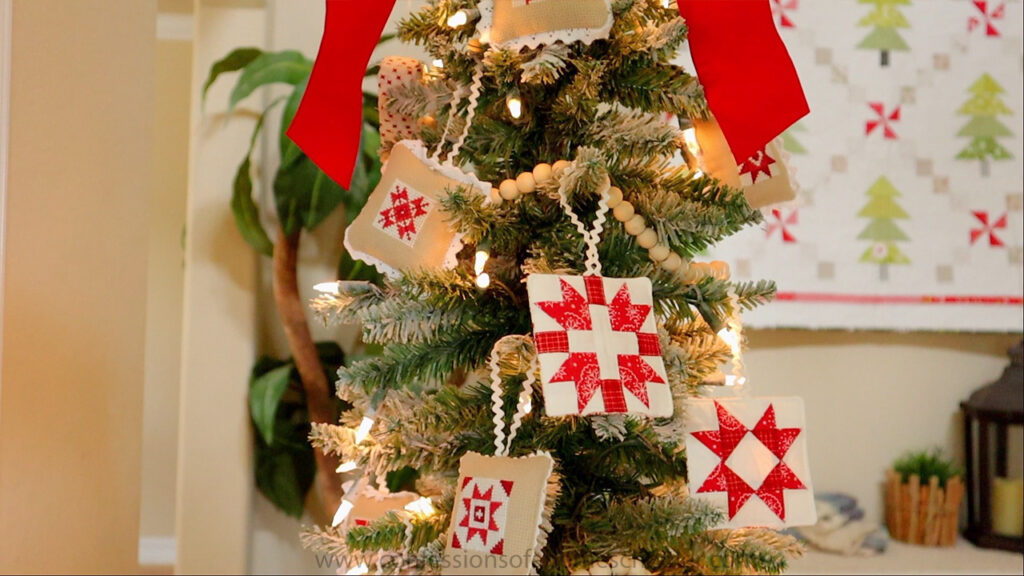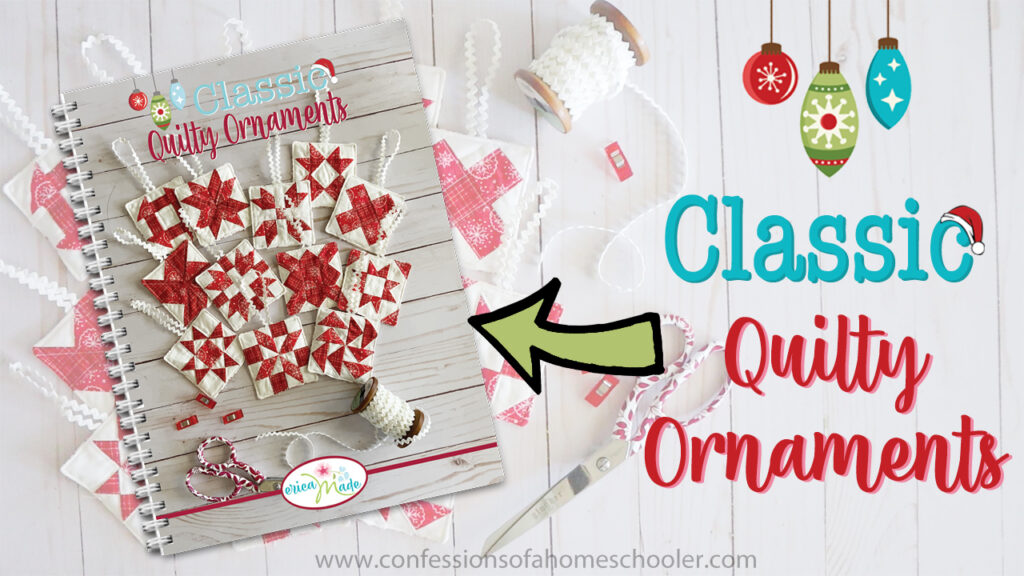 They're also the perfect companion to my Classic Stitchy Ornaments 2022 too. I put up a fun flocked pencil tree in my sewing room and now it's decorated with all kinds of quilty and stitchy goodies!