Happy Thursday friends! It's time for the Sew With Me Finishing instructions in my Sew With Me Quilt-a-long! In this quilt-a-long, we have made 12 classic and easy quilt blocks, and today I'm going to show you how to put them all together. I have a few fun ideas on how to finish this project, so make sure to have fun with it, and make it unique.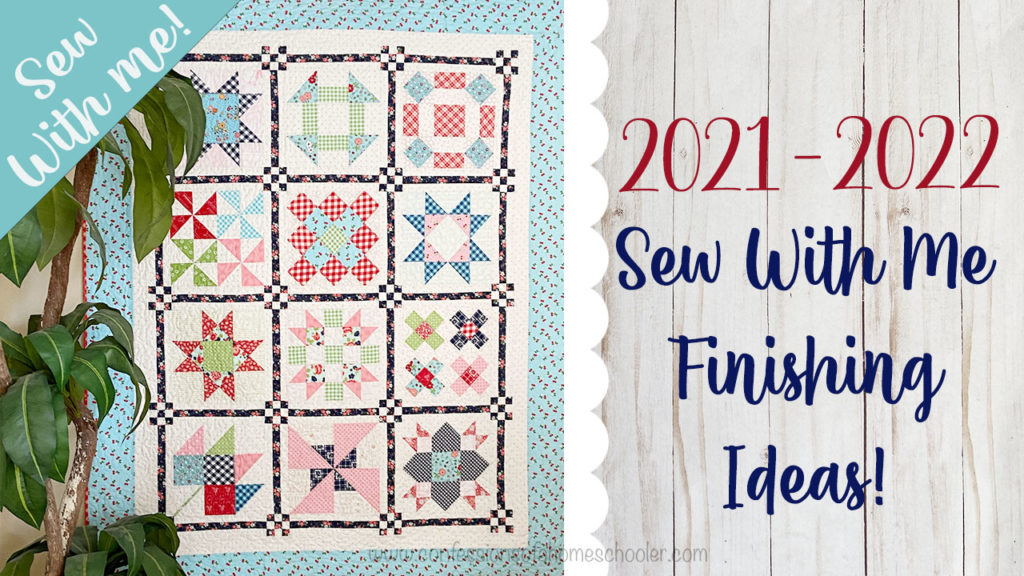 In today's lesson, you will learn how and why you may want to add sashing and borders to your quilt! I will share a few tips to make this process easier, and some fun sashing options too!
Ready to get started?
–->> Download the 2021-2022 Sew With Me Finishing PDF Pattern here.
–->> Get the 2021-2022 Sew With Me FULL Pattern + Bonus projects here.
Watch the Sew With Me Finishing Options video tutorial here!
Supplies Used in This Video:
Get all of the 2021-2022 Sew With Me Blocks here! And STAY TUNED next week, for some fun BONUS projects!