Happy holidays friends! I have a cute color-work knit sock pattern to share today! These are my JOLLY SOCKS and they're so festive and fun to make! They are perfect for advent knitting, you can do one color section per day in December, and finish in time for the big day!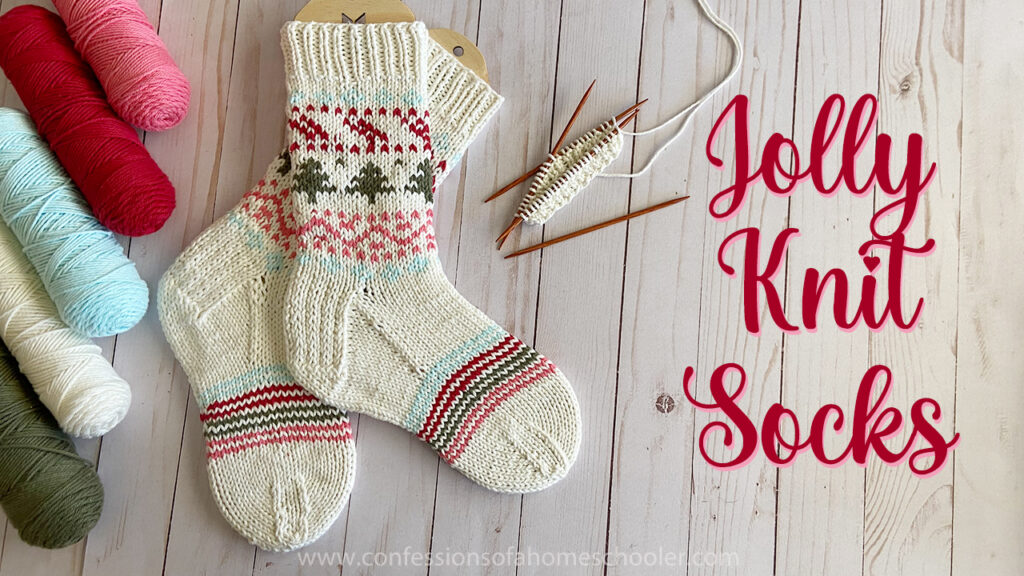 These are cuff-down, worsted-weight socks, so they knit up super fast. They are also nice and cozy for the winter months too! My kids are all asking for socks now, so I think I will make a few more pairs. I used a cheery holiday palette of aqua, red, pink, and green, but I think they would also be cute in just one colorway as well! You could even switch the main color to red, and do the pattern in white! Wouldn't that be adorable?
Check out my Jolly Socks video to see them live!
Supplies
Yarn: Queensland Coastal Cotton Worsted Weight (size 4 yarn)
Vanilla 100g
Celeste 12g
Moss 12g
Garnet 12g
Watermelon 12g
Needles and Extras
Share on social media using #ericasjollysocks so I can see what you make!!