Hi everyone, welcome back to another Tip Tuesday where we're talking all about standardized testing! Yipee!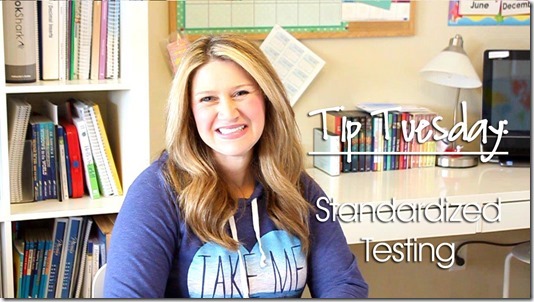 Are you excited? You should be because I'm here to encourage homeschoolers everywhere!
Testing isn't as bad as you think, and YES YOU CAN DO IT!
So let's get down to the nitty-gritty shall we? Check out my Homeschooling & Standardized Testing video here:
Step 1: Choose Your Tests
As with everything, you'll want to start by checking your state requirements to determine if and what type of standardized testing is required. Then select one accordingly. Plan ahead, the tests you choose will likely take a few weeks to arrive, so plan them into your year whenever it makes the most sense for your family per your state requirements.  We choose to test annually starting in 2nd grade even though it is not required by our state. Stating in 2nd grade gives the student a "practice" year to get used to taking the tests. It also shows you as the teacher areas you may need to work on.
There are several different tests you can choose depending on your state requirements. Examples include the Stanford Tests, Iowa Test of Basic Skills, and California Achievement Tests.
Tip #1 from the trenches:

If you know you are going to test this year, be proactive and set a date to order tests so they arrive close to when you finish school for the year.

Students tend to get into summer brain mode if you wait until after your school year is over, so I suggest testing some time during the last month or two of your scheduled school year while information is still fresh in their minds, and before they've checked out for summer!
STEP 2. Administer Tests
Read the rules for administering your test. Depending on the grade you are testing you may be required to test certain grades separately.
You'll want to pick a well-lit spot, and provide a quiet time with little distraction. Your test will come with a suggested schedule, and for the most part we follow that. If you follow the test schedule in your book you'll see it can take up to a week to complete the tests if you do 2-3 per day. I found my kids did better when we did a couple per day as opposed to doing them all in one day, but you could certainly choose to do that. We had "Testing Week" at our house and at the end of the week we took everyone out for ice cream to celebrate.
Tip #2 from the trenches:

Have plenty of sharpened pencils and scratch paper available before starting. I also like to set out a variety of fun snacks for everyone. And we try to add in something fun at the end of our test week, or during the week to make it more fun.
STEP 3. Send in your completed tests
You'll want to follow all return directions for whatever tests you purchased. Flip through your test booklets and make sure there are no stray marks or incomplete dots filled in so as not to skew your results. Make sure all items to be included are sent back or your results will not be processed.
The Iowa test will require you use a service such as FedEx or UPS so the package is traceable, so just make sure that you follow the rules listed on your test.
STEP 4. File your results
If it is a required testing year for you, you'll want to submit your test scores to the appropriate location. You will need to find out what is required in your state.
In our state, I am required to submit my testing results on odd years starting at the end of grade 3 to my local school district, or I can also submit them to an umbrella school.  In some cases if you are enrolled in a public school funded options program (a.k.a. "Friday School" and the like) you are required to keep records of testing yourself.
Either way, you'll need to find the appropriate method of submitting results for your state and follow those rules. You can get more information on your state's requirements by contacting the Department of Education for your district.
Final Thoughts
Now that we've completed our first year of testing, I want to assure you that it is not as difficult as you may think it is. The tests are fairly easy to order, administer, and submit. Our kids did very well on them and it was a nice re-assurance to me that we are doing well in our decision to homeschool. I do have a few areas to work on, and that is a good thing to find out as well.
For more information on standardized testing and assessments, visit www.hslda.org
Want to see more of my Tip Tuesday Videos? Make sure to click the image below to check out all of my homeschooling tips!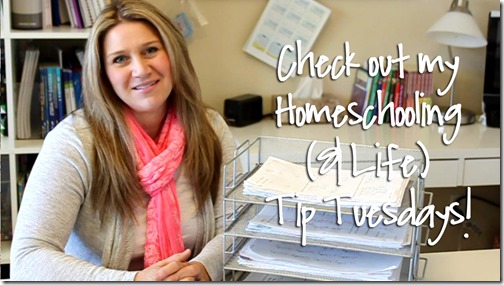 For more information on homeschooling check out my Homeschooling 101: A guide to getting started!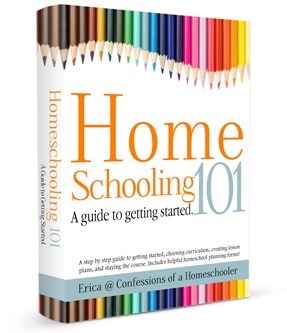 Disclosure: I am not an attorney, nor should the information contained in this post be taken as legal advice. If you have questions regarding homeschooling in your state, please visit www.hslda.org or contact the department of education in your district.