Hello and welcome to Delaware! It's the 2nd stop in our Road Trip USA curriculum, the kids loved this state!
Of course we started off by finding Delaware and Dover on our Wall Map.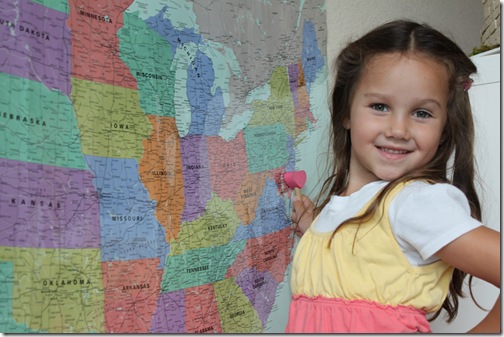 Some of the things we learned about this week:
Located Dover, DE on our Wall Map
Read National Geographic US Atlas and locate Dover, DE using the mapping grid
Learned about the state flag
State Fish: Weakfish
State Bird: Blue Hen Chicken
State Flower: The Peach Blossom
Continued reading If You Were There When They Signed the Constitution
Added on the next verse to our 50 States and Capitals Song
State Marine Animal: The Horseshoe Crab
State Wildlife Animal: The Grey Fox
Learned about the Delaware Amish Community in Dover, DE
Checked out The Old Statehouse online to see where they ratified the Constitution.
Checked out Dover Air Force Base
Learned about the Delaware Memorial Bridge then built our own replica!
Classified our Delaware state animal symbols and added them to our wall
Reviewed Connecticut and Delaware, and played a fun game of state jeopardy!
Here's what I managed to take photos of!
We start off by adding our state flag to our Travel Log: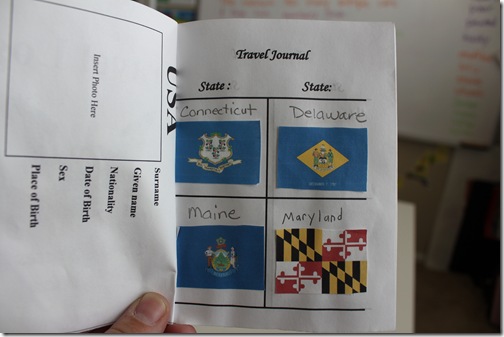 While I read through the facts, the kids color their worksheets for the state symbols we are learning that day: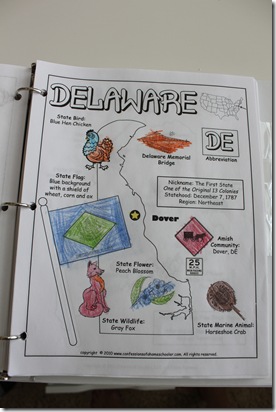 Next we added our animals to the Animal Classification Wall: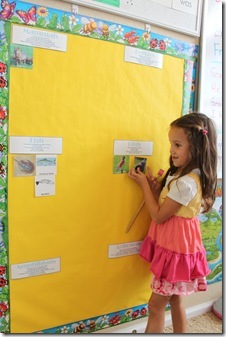 We played a fun game of jeopardy with our State Jeopardy Cards! I found this Jumbo Magnetic Spinner from Educational Insights and it's perfect for our state review game! The spinner comes with wipe-off disks you can put in. I added the state and points to the spinner. After that I realized that giving them the state on the spinner basically gave them the answer, so now I just put points on it, and then I pick a random card for them. If they get the answer right, I put their points on our white board. Psst…Stay tuned in for a giveaway of the Jumbo Magnetic Spinner !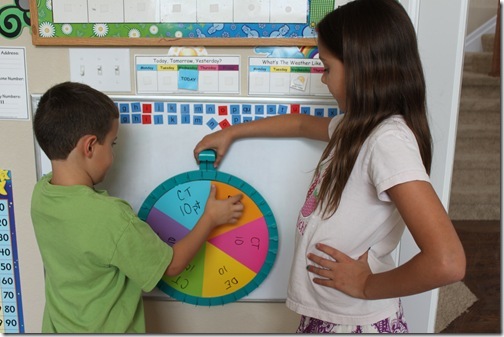 If you notice, my daughter is helping to hold the spinner. Our whiteboard is magnetic, but I'm not sure if it's the weight of the spinner, or our white board, but it doesn't stay put very well when you spin it, or at least when a 6 year old boy spins it, so we just take turns holding it.
Next we colored in our mini-books for our states and added them to the divider tab for the Northeast region of worksheets: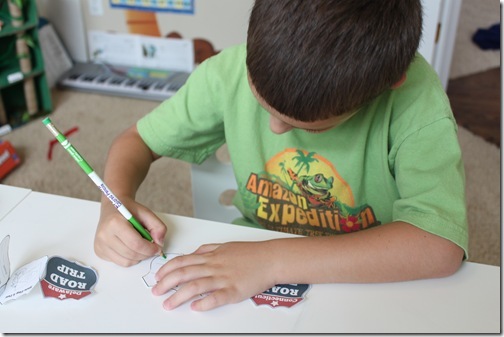 You can choose to do a USA Lapbook, or just add them to your binder dividers like we are.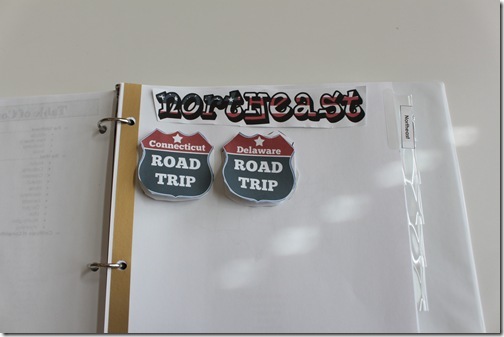 And finally, we made our own version of the Delaware Memorial Bridge out of building sticks, play-doh and cardboard. Tutorial to follow!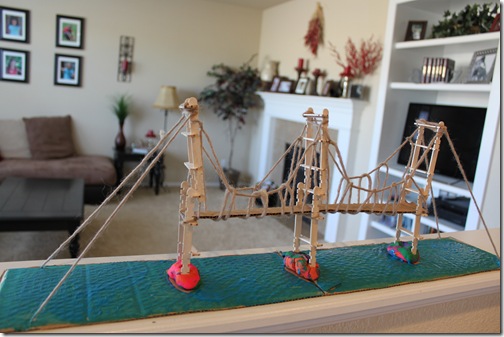 I purchased this Creative Teaching Press United States Bulletin Board Set a few years back and found it recently! I apologize, I can't find it to link for you, but maybe you can find something similar if you look around. Each of the states is a separate punch out, and since they're fairly large, we'll probably just put up one region at a time.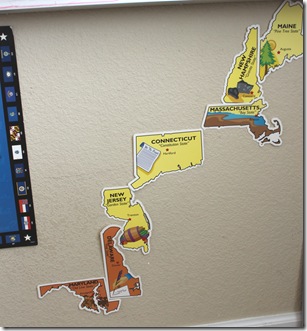 Since crab is a popular food item in Delaware, we ended out our week with a trip to Joe's Crab Shack! If you have one in your area, I highly recommend it.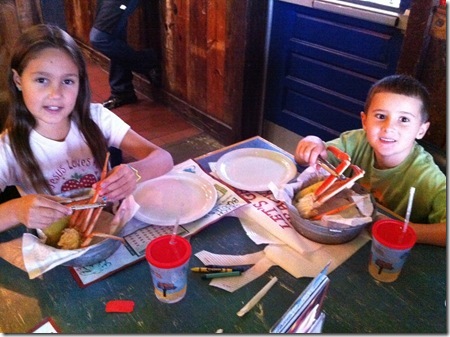 We had some of the best crab ever there! Of course, we don't live on the coast so, my version of good crab and yours might be slightly different, but still, it was VERY GOOD! ;o)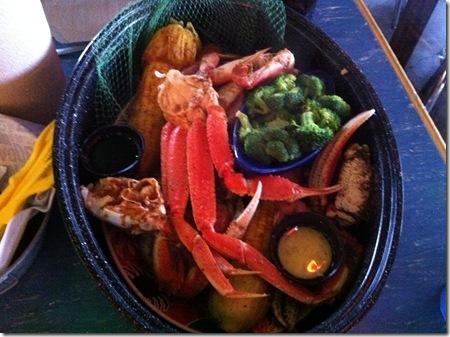 And that wraps up our Delaware study! If you'd like to come along with us on our Road Trip USA journey, click the image below to learn more!