Hi everyone! I've had several questions from readers asking how our 2012 curriculum choices are going. I think one of the things I like most about homeschooling is the ability to be flexible and note when something is working well and when something isn't working! That said in order to maintain my own sanity, and thus the sanity of those around me, I've decided to change the things that weren't working. And while I hate to waste money, sanity is priceless, no?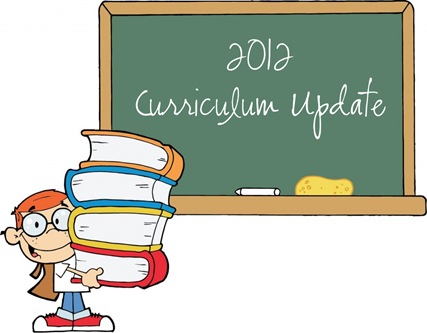 Change Number 1: Saxon –> to Math U See
I said at the start of the school year that we were trying out Saxon for the first time. Well, I have to say that Saxon just wasn't a right fit for us!  Partly because I had a hard time adjusting to teaching it, and partly because my kids just weren't getting how they explained certain things. I found myself pulling out our Math U See blocks and trying to re-word the Saxon lessons using the Math U See principles so it made sense. After awhile of saying "remember in Math U See when we did it this way?…" I wondered why I was trying to hard to make Saxon work, when clearly MUS was what was working for us!
The other reason I originally switched to Saxon was because I thought MUS wasn't covering some of the side subjects as well such as money, time, and measurement type of activities as well as we needed. Saxon does cover these topics well. However with the instruction time it was taking me to get through 3 different levels of math I found myself skipping some of those parts just so we could get through math and onto the rest of our day. Considering that was why I choose it to begin with, add to that the fact that I was having to re-explain the Saxon lessons so my kids could understand them, it just didn't make much sense to keep going.
I decided it would be easier for me to add those things in on my own if needed…and so…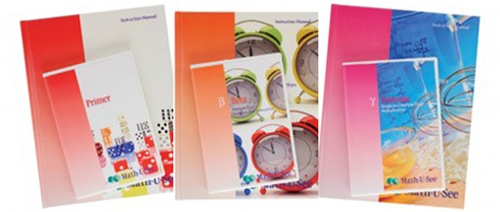 After about 3 months of trying desperately to make Saxon work, and me wanting to tear my hair out, I made the choice to switch back to Math U See. I have to say the first few months of school this year were H A R D. Hard, like I think I'll stop homeschooling and ship my kids to the nearest school, HARD. The day we switched back to MUS was like smooth sailing and I'll never look back. If I do feel free to remind me about this post ;o)
Now, let me say I'm a "finish the book" type of homeschooler, we finish what we start, and typically it's done in one year. Starting MUS 3 mos. in means we'll either have to continue it next year, or I'll spend the summer making my kids do math. I'll keep you posted on that ;o) But the amount of peace the change has brought makes it all worth it.
Change Number 2: BJU Kindergarten –>  All About Spelling + All About Reading + Abeka K
(We've been using AAS & AAR already, so no change there, just didn't want you to think I stopped because NO WAY! You'd have to pry it out of my cold dead hands!)
I switched off of BJU Kindergarten just about a month into our year because I didn't like the format of the phonics lessons. This was surprising to me because I'm still using BJU for my older kids. And I actually really like it!
The main issue for me was the BJU phonics. They are built around a family of characters that represent the vowels and consonants. They tell stories about the characters and worksheets are made using them. That said it's really hard to get around the whole family of characters. Since we've been using All About Spelling Tinkerbell was confused. She didn't understand why I was trying to explain this family and who likes to hang out with who when I could just tell her the phonics rule straight up like AAS does.
So…I stopped using BJU Kindergarten and also the phonics portion of the BJU Press English for my 2nd and 3rd graders (it's weaved into the Reading lessons, and not hard to skip at all). And for my kindergartner, I am doing All About Spelling Level 1, and All About Reading Level 1.
I had Abeka Kindergarten already since I've used it previously, and so I just pulled out those workbooks and started going through their phonics lessons as well. What I've found is I really don't need Abeka either, but since I had the workbooks already I thought it wouldn't do any harm to have her doing some extra phonics and reading practice through Abeka. So for now, she just completes one of the phonics worksheets per day. I make sure to check the TM to see if there's anything that AAS isn't covering that might be on her worksheet, but so far that hasn't happened. Next year I'll probably scrap it all together, but I hate to waste a workbook!
What are we keeping? (a.k.a. What do we LOVE!)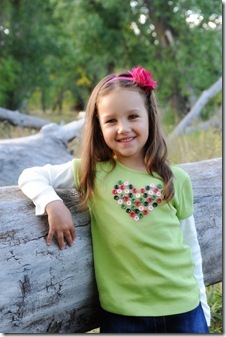 Tinkerbell (Kindergarten)
Turbo (2nd grade) & Strawberry Shortcake (3rd Grade)
Moral of the story:
I'm sure Saxon and BJU Press Kindergarten are solid programs, They're just not for US and that's what matters. No homeschool family will look the same, and when you find something that works, stick with it! If it's not working, give something else a try. You might just relieve yourself a huge amount of stress in the process!
More awesome curriculum ideas available on my website:
Road Trip USA & Road Trip USA Animals!
Expedition Earth World Geography:
Expedition Earth World Animals:
World's Greatest Artists Vol. 1