Hi everyone! I'm so excited to be taking part in the iHomeschool Network "Birthday Lessons in May" blog hop! This month we teamed up and are all sharing a mini-unit study for a famous historical figure.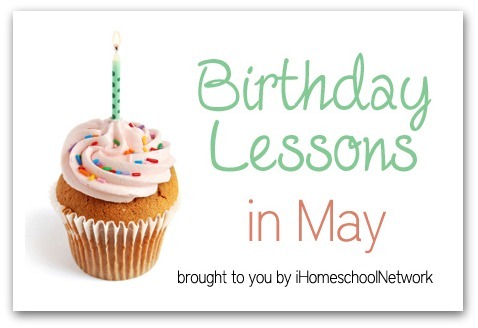 I have the pleasure of posting on the brilliant composer Johannes Brahms!  I created a fun download in honor of Johannes Brahms that I'm please to share with you all today! It is meant to go with my World's Greatest Composers study, but can stand alone as well.
(EDITED: This lesson is now part of my World's Greatest Composers Volume 2 Unit!)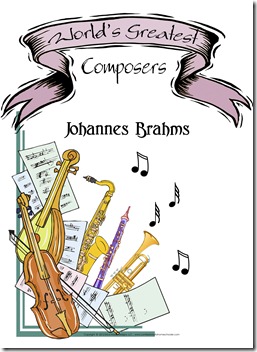 Johannes Brahms was born in Hamburg, Germany on May 7, 1833. He was a composer and pianist and is regarded as one of the leading musicians of the Romantic period. He composted for piano, chamber ensembles, symphony orchestra, voice, and chorus. He is sometimes grouped with Johann Sebastian Bach and Ludwig van Beethoven as one of the "Three Bs". While Brahms premiered many of his own works, he also worked with some of the leading performers of the time. He was known as an uncompromising perfectionist and thus destroyed many of his works, and even left some unpublished. His music is rooted in the technique and structures of both the Baroque and Classical masters.
In the unit study you'll have a chance to listen to some of Johannes Brahms' finest masterpieces, including symphony, piano, and vocal arrangements. The download also includes lots of fun activities to help keep your student's minds focused on the music at hand!
As with this unit, the goal behind the World's Greatest Composers curriculum is to immerse students in the work of each composer so that they are well familiar with their style, methods and music. Much of your time studying will be through open discussion with students and listening to compositions. Upon completion of this curriculum, your student should be able to easily recognize the pieces from each composer studied. They will also have learned several different styles of music, vocabulary, as well as have gained an appreciation for music in general.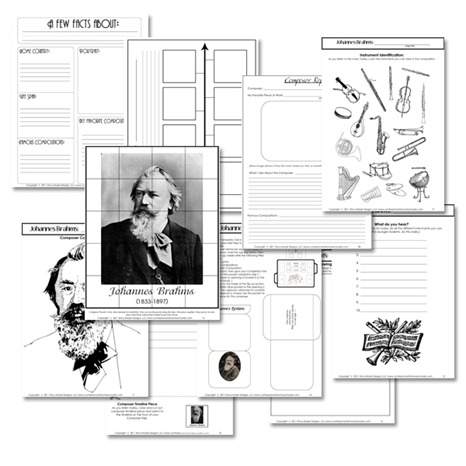 –> Click to here to get the Johannes Brahms Unit Study <–
EDITED: Please note, this unit is no longer available on it's own. it is now part of my World's Greatest Composers Volume 2 Unit!)
I hope you enjoy the mini-unit study on Johannes Brahms!
If you're interested in the entire World's Greatest Composer curriculum, click the link below!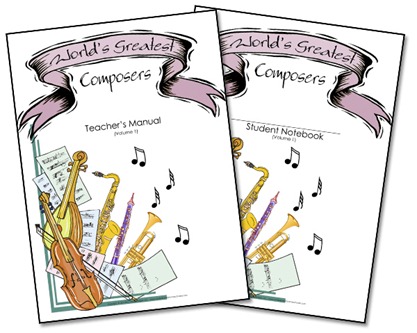 Click below to visit the iHomeschool Network "Birthday Lessons in May" blog hop to see what other bloggers are sharing for this month!