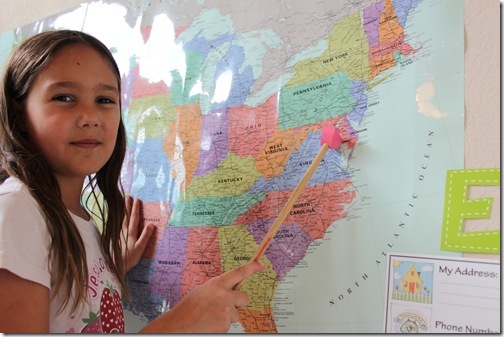 Here are some things we learned about this week:
Located Annapolis, MD on our Wall Map
Read National Geographic US Atlas and located Annapolis, MD using the mapping grid
Reviewed the first two verses of the next verse to our 50 States and Capitals Song
Learned about the Mason-Dixon line
Learned about the State Flag of Maryland
State Boat: Skipjack, we made our own model of these!
State Bird: The Baltimore Oriole
State Flower: The Black-Eyed Susan
Continued reading

If You Were There When They Signed the Constitution

State Crustacean: The Blue Crab
Famous Landmarks: USS Constellation
Famous People: Harriet Tubman and the Combahee River Raid
State Food: Smith Island Cake, and www.fishers-popcorn.com
Additional Reading: Who Was Harriet Tubman? By Yona Zeldis McDonough
We added our flag of Maryland to our Travel Log: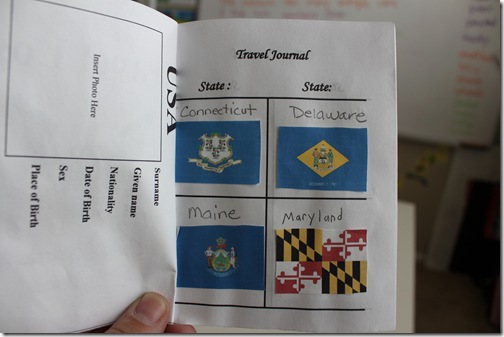 We read through our state facts and the kids colored their Maryland worksheet: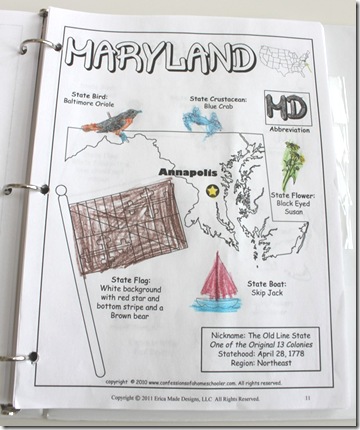 We learned about the Maryland Skip Jack boats, then made our own version! Tutorial to follow ;o)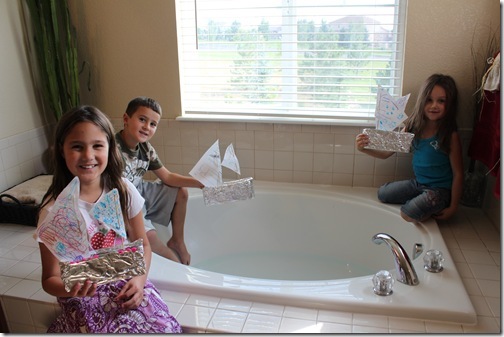 Since this was a review week, we reviewed the state facts for all of the states we've learned so far by playing a game of Jeopardy. I put points on our Jumbo Magnetic Spinner from Educational Insights and then gave them questions in random order.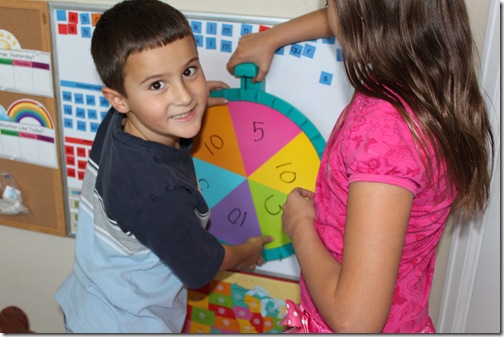 We finished up our mini-books for Maine and Maryland: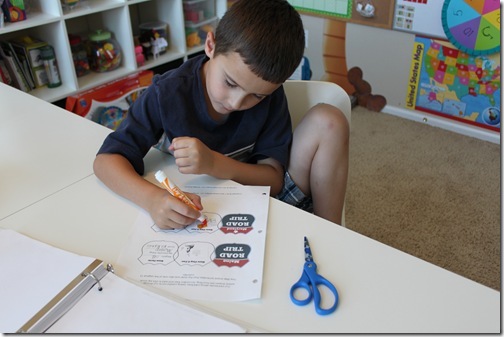 Then we added them to our Northeast Binder divider in the student workbooks.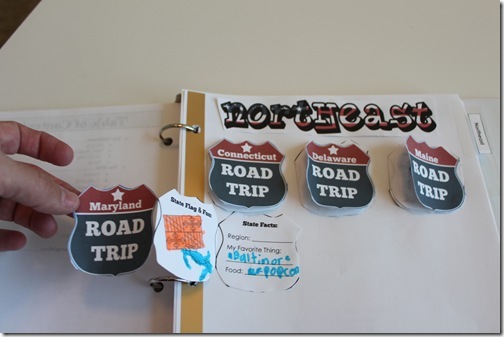 And that wraps up our Maine study! If you'd like to come along with us on our Road Trip USA journey, click the image below to learn more!