Looking for a fun Thanksgiving craft you can do with your kiddos? Look no further, this is a simple fun craft you can do and the great part is you probably already have most of the supplies close at hand!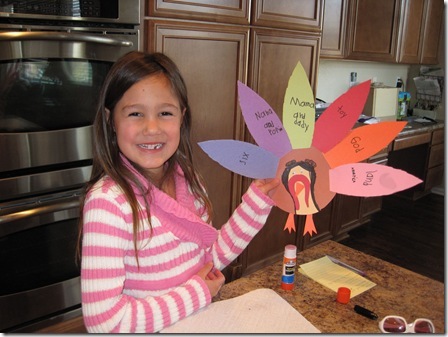 Supplies:
Brown, orange, and red for turkey body
Various colors of construction paper for feathers
Markers
Anything else you'd like to add for decoration
Directions:
First we read The Thanksgiving Story by Alice Dalgliesh. It's a wonderful story about one family's  first Thanksgiving in the Plymouth Colony. The family starts as they are aboard the Mayflower, goes through their journey to a new land, and then ends with the great feast with the Indian chief Massasoit, Squanto and their people.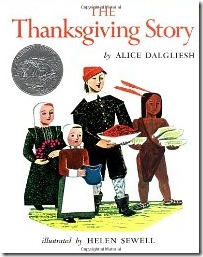 Making your turkey:
Step 1: We used my felt turkey template to trace out our pieces on to colorful construction paper. (Use brown for the body, orange for the beak and claws, and red for the beard.)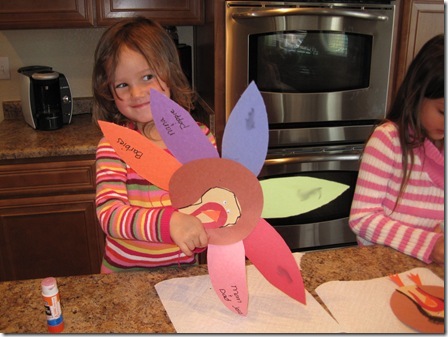 Step 2: Glue the body pieces together as seen above.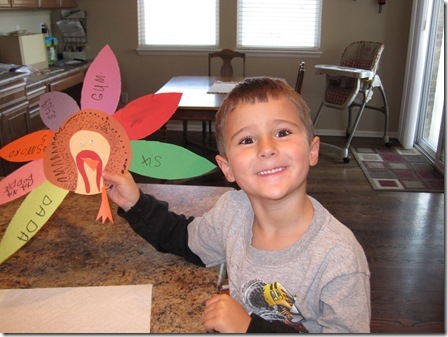 Step 3: Have your children write 1 think they are thankful for on each feather, then attach them to the back of the turkey body. (If you're curious, "Six" is the name of our cat ;o) )
And that's it!  A super easy and fun Thanksgiving craft that will help your kids understand why we celebrate and what they can be thankful for in their own lives!
Happy Thanksgiving Everyone!