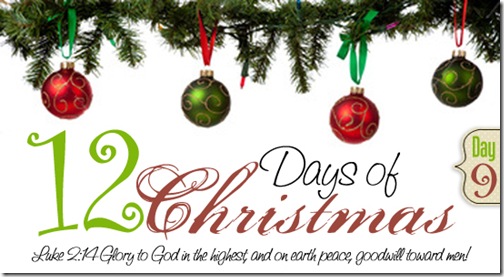 Toot toot, All Aboard The Minivan Express!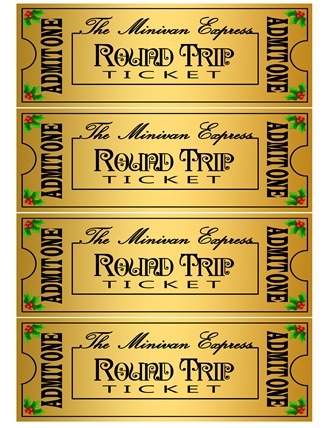 Click here to download your golden tickets!
Don't drive a mini-van? Don't worry, page 2 has "Christmas Express" tickets, so you can make it work for your family no matter what you're driving, it could even be a sleigh! ;o) wink…wink…
So what are these golden tickets for?
Ready to start a Christmas tradition that the whole family will enjoy? I know you've all seen The Polar Express, well, this is our own version of that fun adventure! Each year we hide the "Golden Tickets" in our kids' beds. My husband starts the bedtime routine as usual, while I prepare little bags of popcorn and hot chocolate drinks and place them in the car, oh and don't forget to have Christmas music playing in the car too!
When the kids go to climb into bed, they will find the ticket hidden under their covers, get ready for lots of giggles and screams as they all find their tickets! The kids are then instructed to grab their slippers and head for the car.
Upon entrance to The Minivan Express, we hole punch the ticket (you know for effect and all.) Next, we travel around the city looking at all the beautiful lights. We may even stop somewhere for a fun snack on the way home. Now the kids look forward to this each year and look forward to getting "those special tickets"!
Some trip ideas for you:
Check online for best Christmas Lights in your area! Pack up your car with popcorn in rudolf cups, hot chocolate in coffee mugs (with a lid!), and Christmas music! Enjoy driving around your neighborhood checking out all the Christmas lights!
Check your local Barnes & Noble, most years they do "The Polar Express " for story time, all the kids come in their jammies, and ours gave out little jingle bells to all the kids!
Ice Skating: If you have a local outdoor ice rink, check out prices and times, and go ice skating!
Polar Express Lapbook Printables: Since this idea was taken from The Polar Express, I thought I'd add a link for more fun activities: The Polar Express.
North Pole: Check online for North Pole exhibits in your area, some even have a train the kids can ride on!
Santa Claus: Pack the kids in the car and take a trip to see Santa at your local mall and get their pictures taken!