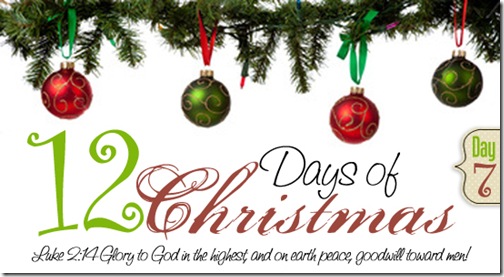 One year for Christmas I made monogram Christmas ornaments for everyone in our family. I tied them to the outside of their presents as the name tag. They were so adorable!
Since I wanted to keep them safe before wrapping presents I had put them all on the tree, and it was so cool to see everyone in our family and some who were no longer with us all on the Christmas tree. Now I regret giving them all away!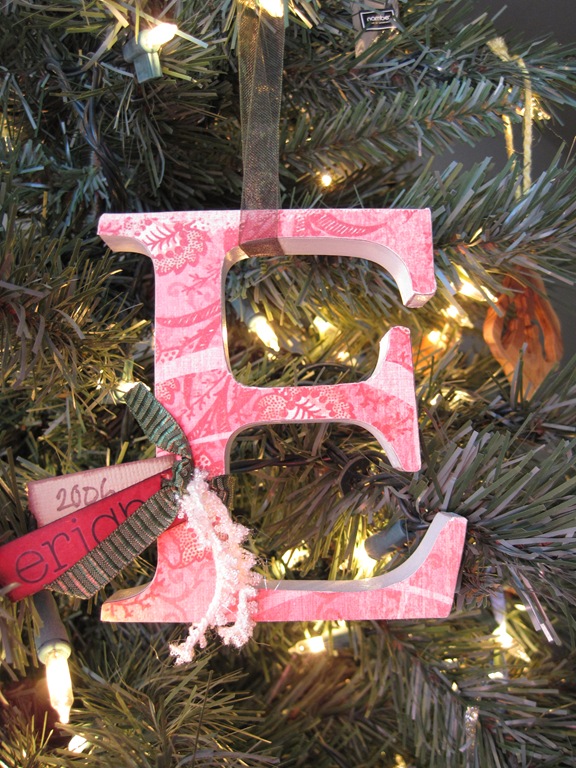 Supplies:
Instructions:
Turn wooden letter upside down onto back side of pattern paper and trace around edges with a pencil.
Cut out the letter and adhere it to the front of the wooden letter.
Using foam emery board, file in downward motion to smooth edges of paper and make it look more like its part of the wooden letter.
Cut small strips for name tag, punch one end with hole punch and put on alpha rub ons or stickers for name. (I also made a small paper strip for the year the ornament was made)
Tie on paper strips using decorative ribbon (I also adhered the paper strip to the front of the letter so it wouldn't move around, they were a tad unstable even when tied on with the ribbon)
Tie another piece of ribbon for hanging on tree. (For some of the ornaments I used a small flat thumb tack to hold on the hanger ribbon )
KEEP THESE! Or make 2 sets, otherwise you'll regret giving them away!
If you make one for each of your family members, they make a beautiful "family" themed Christmas tree!