Hi and welcome to our week on Alabama! We've just finished learning all about the northeastern United States in our Road Trip USA curriculum, now we're starting on the southeast!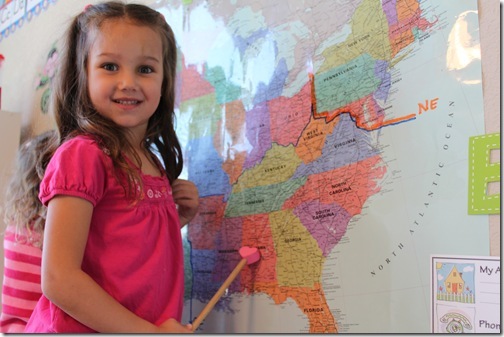 Here are some of the things we learned about this week:
Here are some of the things I managed to get pictures of for the week!
Each week we learn about some of the state facts and fill in a worksheet to add to our US Geography notebook. Here is Turbo's Alabama page: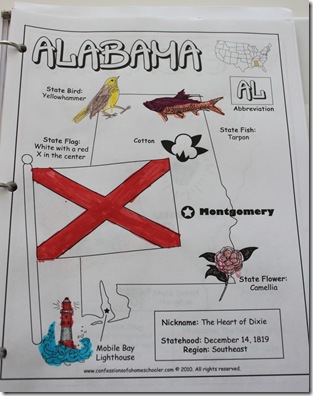 I started putting up a white board for each state so we can quickly review the facts to help us learn them.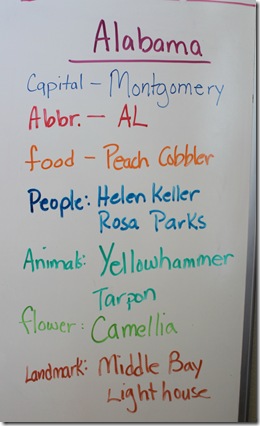 The Teeny Tot likes to be involved so we let her help Strawberry Shortcake add our state animals to our classification wall.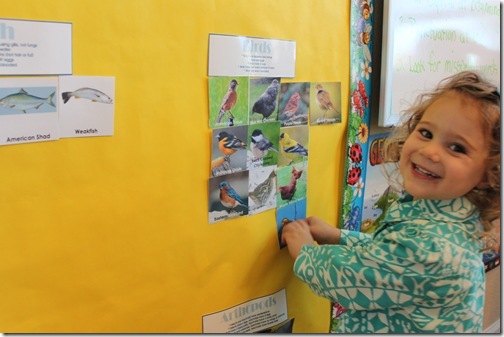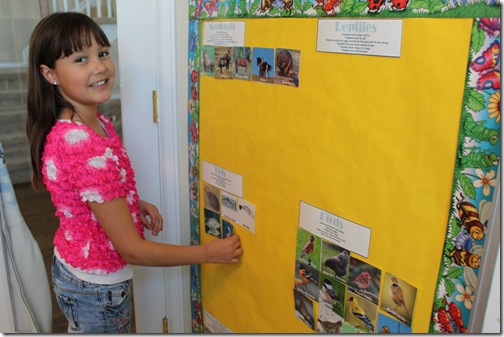 We ordered a free braille card from www.afb.org ahead of time. When we hit Alabama, we learned about Helen Keller, then I pulled it out so the kids could get a sense of what it is like to try and read it. They were amazed that people can learn how to do that and I think it really got the point across much better than me trying to describe it to them.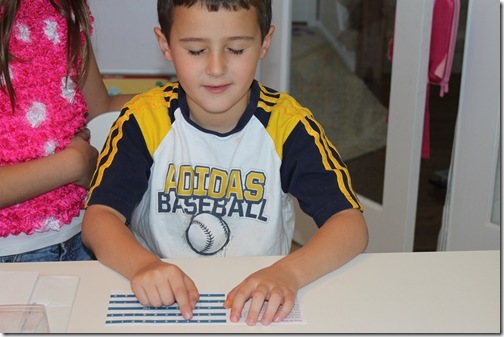 We added Alabama to our map.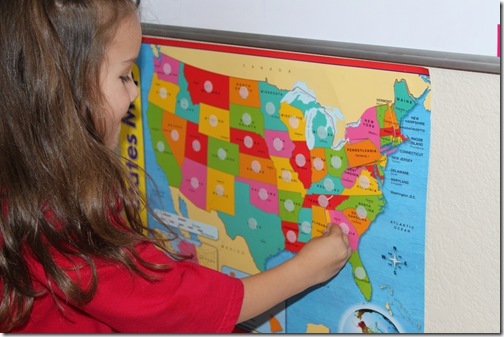 We also added the state to our bulletin board collection. I find these cards nice because they have the shape of the state, the capital, and any main items the state is known for which make them great for a quick review. (I apologize, I haven't been able to find this anywhere, I've had it for a few years and I'm not sure if they still make it or not. It's made by Creative Teaching Press if that helps your search. )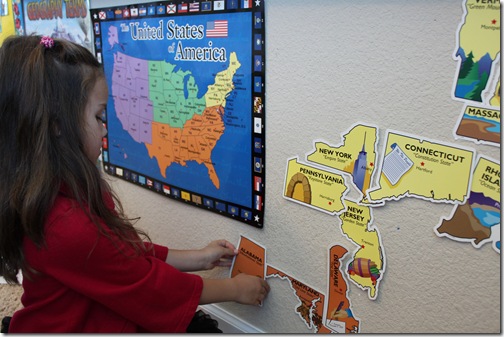 We took some time to look online at the Middle Bay Lighthouse. It's been listed on the National Register of Historic Places since 1975! I love the unusual hexagon shape of the lighthouse, and since it's completely surrounded by water it is only accessible by boat!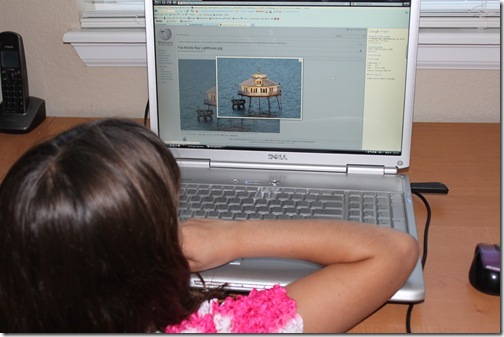 After learning a bit about the lighthouse, we did a fun and easy light house craft. (This craft and instructions and template are included in the Road Trip USA curriculum.)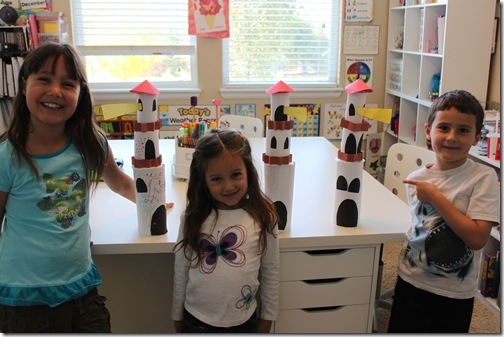 Of course we made sure to stamp passport with the state flag to commemorate our visit to the great state of Alabama!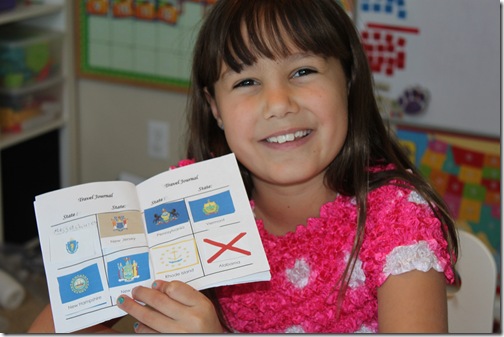 And that wraps up our Alabama study! If you'd like to come along with us on our Road Trip USA journey, click the image below to learn more!