Hi and welcome to our Road Trip USA week on Mississippi!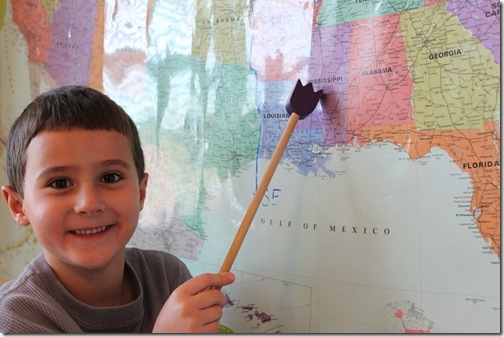 Here are some of the things we learned this week:
Located Mississippi on our wall map
Read our National Geographic Atlas and located Jackson, MS using the map coordinates.
Worked on our 50 States and Capitals song
Learned about the state and it's flag
State Waterfowl: The Wood Duck
State Bird: The Mocking Bird
State Flower: The Magnolia
State Land Mammal: The White Tailed Deer
Famous Landmark: Friendship Cemetery, the birthplace of what we now celebrate as Memorial Day
Learned all about the Mississippi River
Learned about the Steamboat
Food: Made some Mississippi Mud Pie! Yum!
Classified the animals of Mississippi
Read:  If You Traveled on the Underground Railroad by Ellen Levine
And here are some things we took pictures of!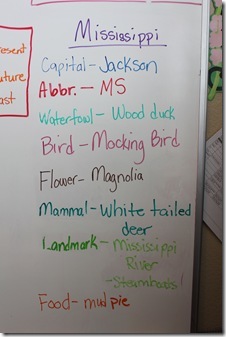 Adding our Mississippi animals to our animal classification wall. I've had lots of questions on the size of this thing, and I think it's about 3' x 5'. We'll see if it fits all our animals by the time we are done!
Turbo was kind enough to add Mississippi to our United States Bulletin display.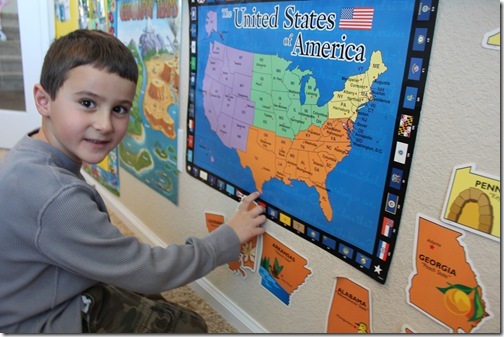 The Teeny Tot loves to add our states to the Trend USA Wall Poster, thanks to her older siblings they are kind enough to allow her to participate. You should see her reviewing her states…with the pointer and everything, it's quite hysterical.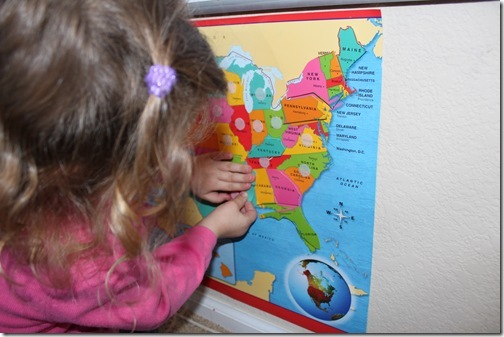 As we read through the facts, they all color in their worksheets. Here is our sheet on Mississippi.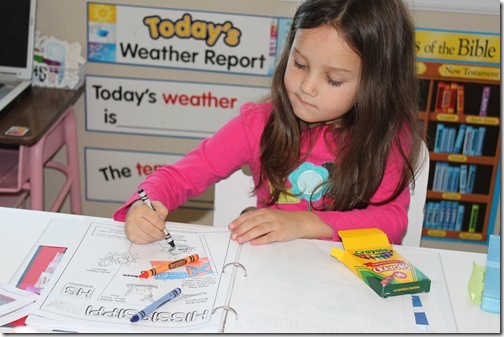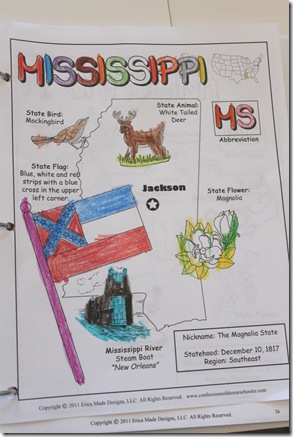 We all take turns looking up our state's capital and then any other fun things they can find using the mapping coordinates. The capital coordinates are in the Road Trip USA curriculum, but then if they find something else, I have them tell me what the coordinates are. It's great mapping practice.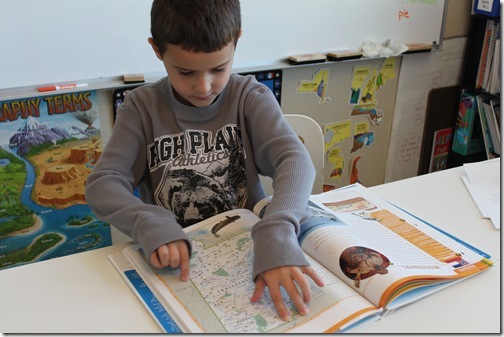 And finally the tastey part of our week! We made a delicious Mississippi Mud Pie. Of course the Teeny Tot took it upon herself to "help".
Finally we finished up our reading of If You Traveled on the Underground Railroad by Ellen Levine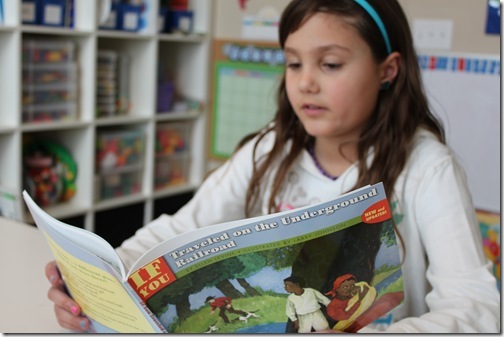 We also read through our Highlights Which Way USA Subscription book for Mississippi.
And I'm pretty darn sure we added our Mississippi Flag to our Travel Journals, but apparently I didn't get a picture of it. I'll have to go and double check that one!
Well friends, that wraps up our Mississippi study! If you'd like to come along with us on our Road Trip USA journey, click the image below to learn more!