Good morning everyone! I hope you are all having a wonderful week. We have just finished our 7th week in our Ephesians Study!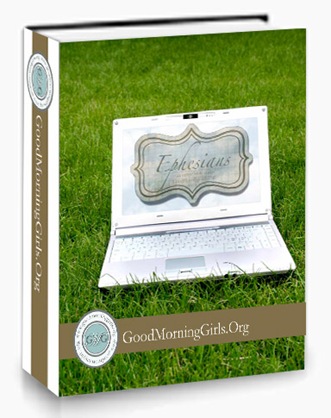 Ephesians 4:1-16

I, therefore, the prisoner of the Lord, beseech you to walk worthy of the calling with which you were called, 2 with all lowliness and gentleness, with longsuffering, bearing with one another in love, 3 endeavoring to keep the unity of the Spirit in the bond of peace. 4 There is one body and one Spirit, just as you were called in one hope of your calling; 5 one Lord, one faith, one baptism; 6 one God and Father of all, who is above all, and through all, and in you all.

Spiritual Gifts

7 But to each one of us grace was given according to the measure of Christ's gift. 8 Therefore He says:

"When He ascended on high, He led captivity captive, And gave gifts to men."

9 (Now this, "He ascended"—what does it mean but that He also first descended into the lower parts of the earth? 10 He who descended is also the One who ascended far above all the heavens, that He might fill all things.)

11 And He Himself gave some to be apostles, some prophets, some evangelists, and some pastors and teachers, 12 for the equipping of the saints for the work of ministry, for the edifying of the body of Christ, 13 till we all come to the unity of the faith and of the knowledge of the Son of God, to a perfect man, to the measure of the stature of the fullness of Christ; 14 that we should no longer be children, tossed to and fro and carried about with every wind of doctrine, by the trickery of men, in the cunning craftiness of deceitful plotting, 15 but, speaking the truth in love, may grow up in all things into Him who is the head—Christ— 16 from whom the whole body, joined and knit together by what every joint supplies, according to the effective working by which every part does its share, causes growth of the body for the edifying of itself in love.
Beseech: an urgent or earnest request; to implore; to beg for anxiously
That's a pretty strong word, beseech. When was the last time someone said "I beseech you…"? But yet, here is Paul, a prisoner for the Lord beseeching others to live a life worthy of the calling they have received. This week's passage addresses directly the unity of the body of Christ, the church. And I believe that has to start within our own families.
One thing I love about homeschooling our children is that it creates a unique family bond. We are one, a whole body, we help each other, learn from one another, and spend a lot of time together. I mean what better way to learn forgiveness, love, gentleness, and patience than to learn to get along with your siblings?
Unity does not imply uniformity. If you notice in verse 7 we were each given grace according to the measure of His gift, and in verse 11 he goes on to discuss some of the gifts that were given. We don't all have to think alike, be interested in the same things, or even agree with each other all the time. We can maintain our own individuality while at the same time being part of our families.
As a matter of fact diversity within a body actually leads to unity. With each of us having our own unique talents and gifts, we can use them collectively to encourage one another, build one another up, and be a positive influence on those around us.
We often tell our children that they are to be witnesses for Christ's love. If on one hand they say they love Jesus, but they are seen fighting and arguing with each other, they aren't honoring God, nor are they being a good witness of His love. What does it mean to "walk worthy"? It means that we walk in a fashion that reflects our appreciation for Christ's sacrifice for us. That even when we disagree with one another, we can still choose to react in a manner worthy of our calling.
But we can't simply tell our children to behave by spouting off scripture all day, we have to reach their hearts. A wonderful side benefit of homeschooling is that we have ample opportunity to encourage and admonish our children in the Lord daily. This helps our children to become rooted and grounded in truth so that they are not carried about with every wind of doctrine.
Another thing we have found that has shown great improvement in how our family relates to one another is to do a family bible study together. And the only way to have any real grounding for what they've read is to sit down and actually discussed what it means for them specifically.
I get many questions about our family devotions, and I really I think any devotion will work, as long as it is biblical. What matters is that you take the time to do it as a family. It's important to read God's Word aloud to your children, and then discuss it. Talk about tangible ways they can apply it to their daily lives, then put it into practice. Gently remind them about what you've read, and ask how they can react to situations in a Godly manner.
This has been on my heart a lot lately just because we can often run out of time, or be too tired at the end of the day to do our devotion. And it's easy to tell when we've  been slacking on our time in the Word simply by looking at the actions of our children, and our own reactions to their behavior as well.
Proverbs 6:20-23
My son, keep your father's command and do not forsake your mother's teaching. Bind them always on your heart; fasten them around your neck. When you walk, they will guide you; when you sleep, they will watch over you; when you awake, they will speak to you.
Proverbs is all about choosing between God's way and the world's way. Between wisdom, and foolishness. It is our calling to direct our children towards God's path. If we take the time to hide God's truth in the their hearts, they will carry that foundation with them out into the world.
We have the monumental calling of raising the next generation…and it all starts with unity in the home. "I, therefore, the prisoner of the Lord, beseech you to walk worthy of the calling with which you were called, with all lowliness and gentleness, with longsuffering, bearing with one another in love, endeavoring to keep the unity of the Spirit in the bond of peace."
If you have fallen behind, don't fret, it's not too late! You've just read the 7th week of verses above, so start fresh this week and commit to spend time in the Word each day! You will be blessed for any time you give to the Lord, so don't sell yourself short, or condemn yourself for not keeping up! Each day is a new opportunity to start fresh and dig into the Word to see what God has for you!

Download the GMG Ephesians Study Guide
Join our Facebook Discussion Group
Sign up for the Good Morning Girls email list so you can stay in touch!