Hey everyone! I thought I'd share another fun field trip that we took this year. We headed out to the Museum of Nature & Science for their mythical creatures display. This one was just for fun and mainly because Miss Lady Bug loves unicorns!  And they had a ton of cool mythical creatures to check out.
The first one we came upon was the Giant Eagle. As you can see below Tinker Bell narrowly escaped her death from the beast. I guess it was dinner time, but she was too small to be worth the effort, so he passed her up for an adult standing right behind her.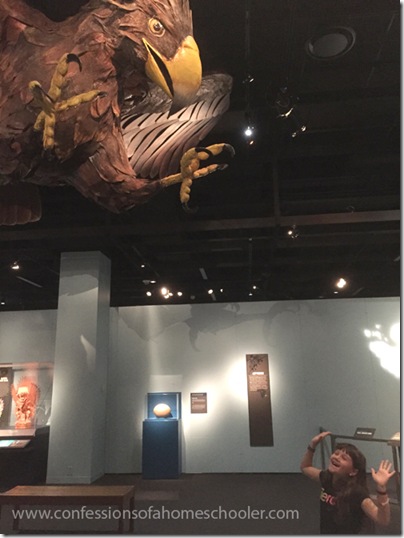 Next we held a 60 pound anaconda. This one isn't a mythical creature, but it was still fun to see them try and lift the beast! Also, I'm thankful we don't live in the Amazon.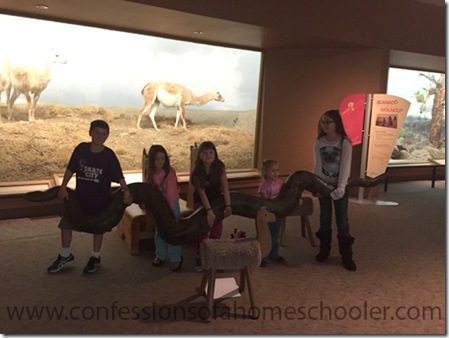 Miss Lady Bug got her dream of finally seeing a unicorn and getting her picture taken with one. You can see how amazed she is below! Me too, I'm in awe at it's beauty.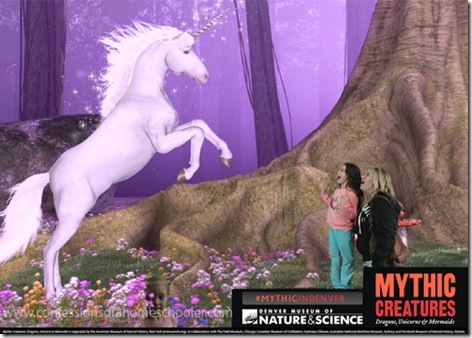 Here she is with her own unicorn. He was very friendly and took to Miss Lady Bug immediately. Unfortunately we couldn't adopt him as we have a cat. And unicorns are notorious for eating cats as dessert. I guess they like the fur or something.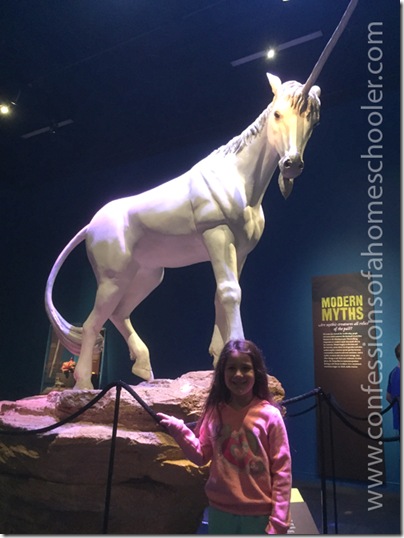 While we were oohing and awing over the unicorn, the other kids were almost fried by a fire breathing dragon. Thankfully they escaped unharmed thanks to Turbo's Under Armor clothing selection. He always likes to come prepared.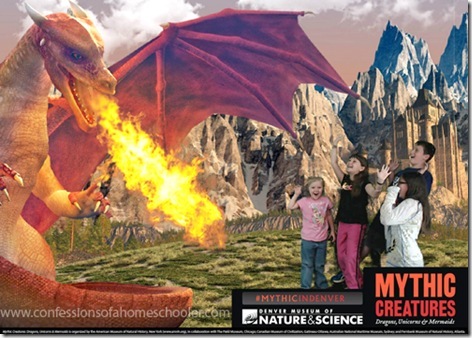 Here you can see that Turbo has successfully tamed the dragon thanks to his multiple viewing of "How to Tame Your Dragon." And he's now asking if we can keep him as a pet. Though I'm not sure if he'd fit in the minivan.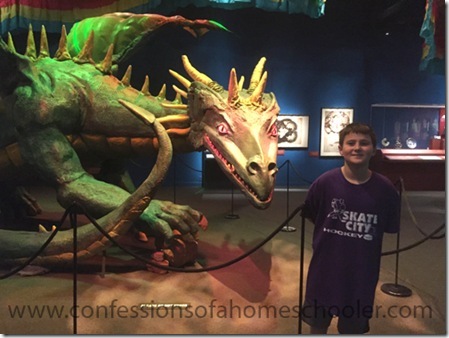 Honestly I don't remember what this one was, some kind of Chinese parade dragon. He was really interesting to look at though. and there was another one over head which was super cool too. I need to remember to take better notes next time!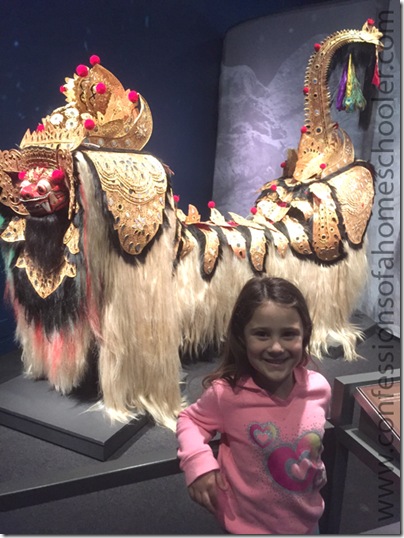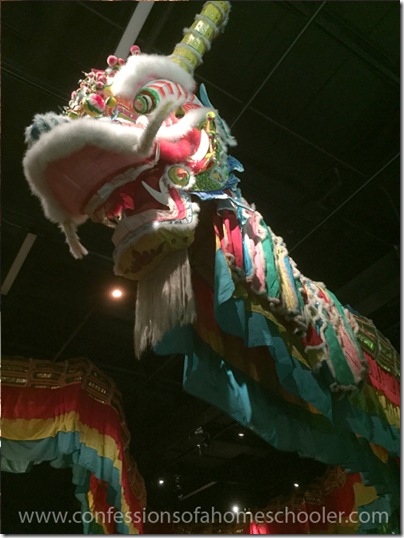 Of course they always have fun interactive displays for the kids to participate in as well. Here Tinker Bell and Miss Lady Bug are putting together some type of skeleton.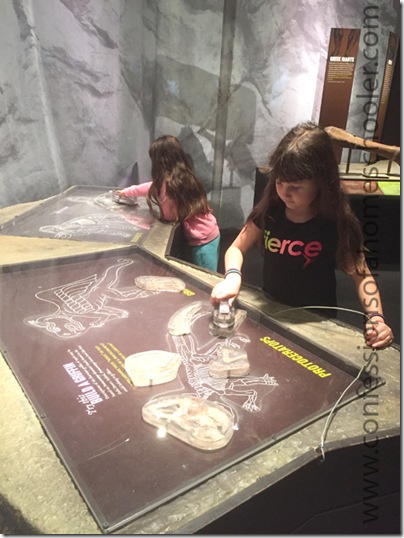 Oh, and I can't forget the Giant Octopus that took down many a pirate ship sailing murky waters of the deep. He doesn't look so scary here, but the stories regarding this guy sound terrifying. As you can see my niece in the front there looks quite worried.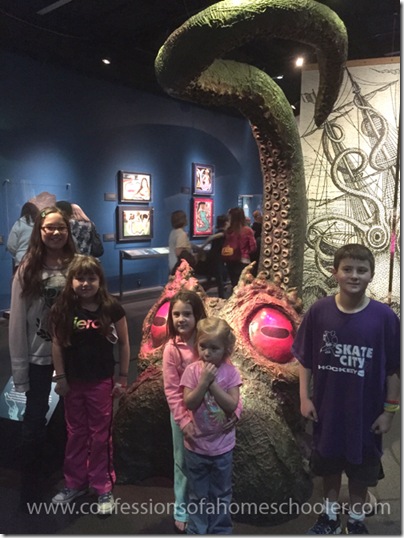 And that was it for our Mythical Creatures tour of the Museum of Nature and Science. This was a special display that they change out regularly. They also have a space center, gems and minerals, plants, animals, and lots of other fun displays that stay up year round!
Happy Homeschooling!