Hi and welcome to our Road Trip USA week on Georgia!
Georgia was named the 4th State on January 2, 1788, and was one of the original 13 Colonies. It is known as "The Empire State of the South" which represented a determination in the Georgia citizenry to be leaders in industrial and economic development in the southern tier of states. Georgia's Okefenokee Swamp is home to hundreds of species of birds and wildlife. It covers over 600 square miles along the Georgia/Florida border, and is the largest freshwater swamp in the world.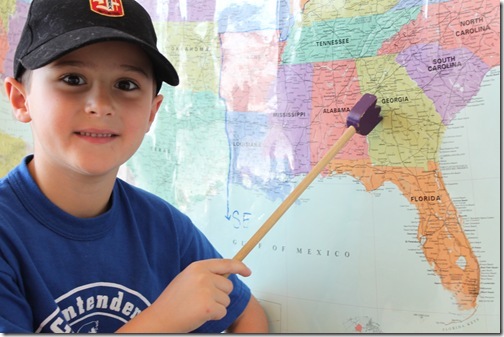 Here are some of the things we accomplished during our Georgia visit:
Here is my whiteboard for our review time: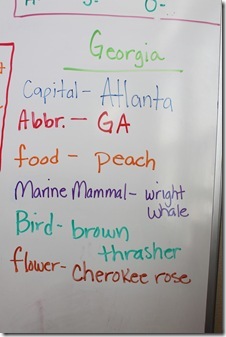 One of our favorite activities is reading through our National Geographic Atlas and locating things using the map coordinates.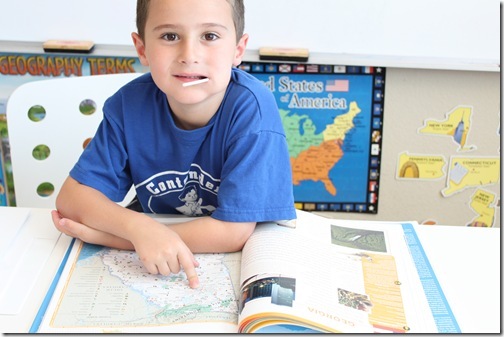 Right now we're reading through If You Traveled on the Underground Railroad by Ellen Levine. Strawberry Shortcake likes to read it, so we switch off reading.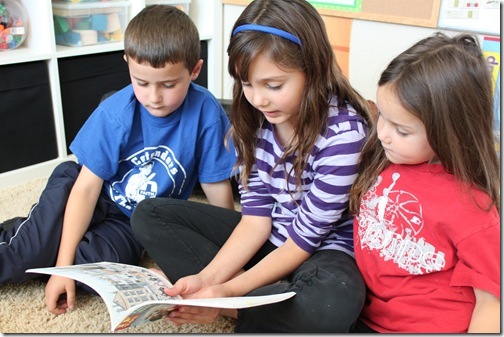 We also colored in our state worksheet while listening to the state facts and looking at our animal pictures.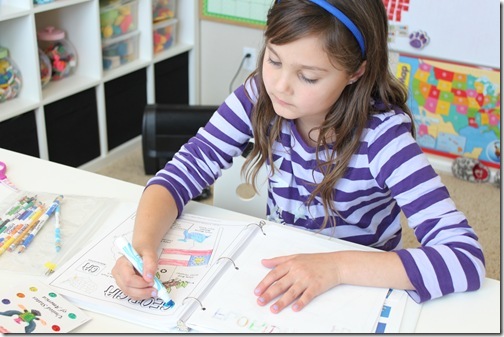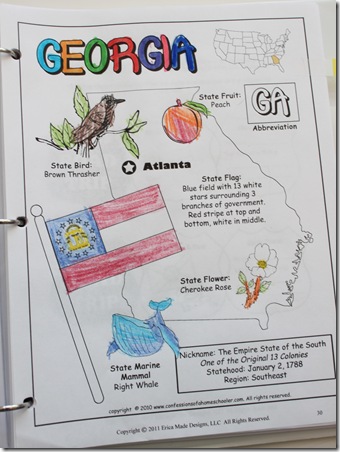 At the end of the week we added Georgia to Trend USA Wall Poster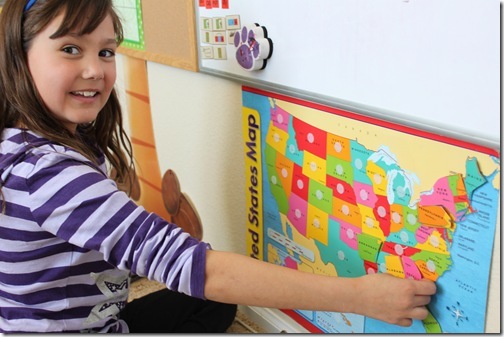 We take turns adding the animals to our state animal wall.
And we usually close up by adding the state flag to our Travel Journal. (The travel journal and flags are included in the Road Trip USA curriculum.)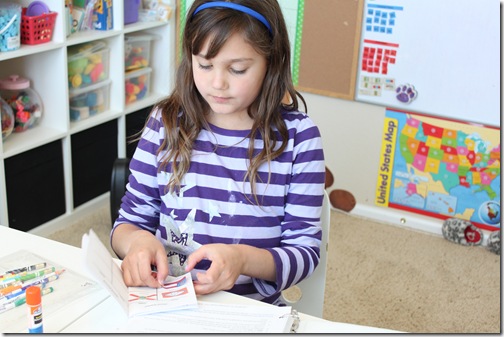 And we definitely wanted to try out some yummy homemade Georgia Peach Ice Cream! (Recipe is included in Road Trip USA.)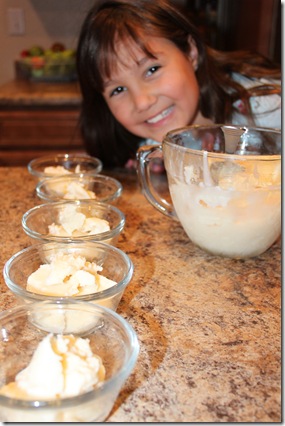 Since it was a review week, we played some games and made sure to add our Road Trip mini-books to our southeastern notebook page.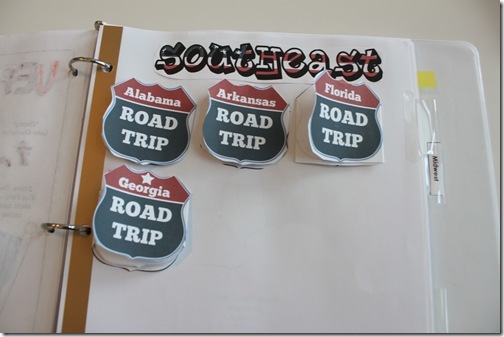 And that wraps up our Georgia study! If you'd like to come along with us on our Road Trip USA journey, click the image below to learn more!