Hi and welcome to Teeny Tot Tuesday! I'm starting to add in some of my Letter of the Week items for her, but still keeping it fun with educational games and activities.
Since she loves Do-A-Dot Markers, I thought I'd let her start with some of those. This is actually my letter A magnet page, but she's using it with a Do-A-Dot marker instead. Normally I'd use these with Power Magnets.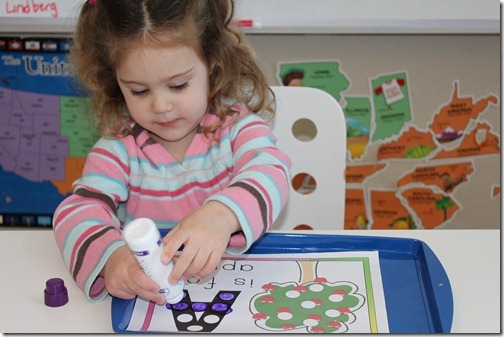 Next up the Teeny Tot wanted to make a pattern with her Perler BIggie Beads. You can see how focused she is here.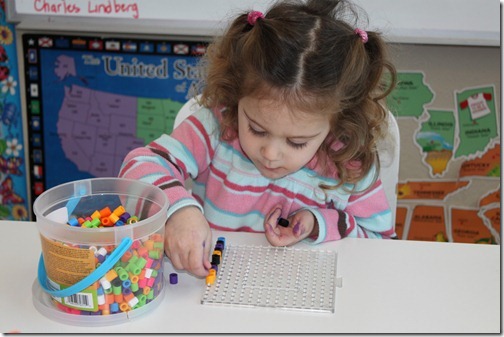 After completing one row of beads, she looked up and said "Take my picture."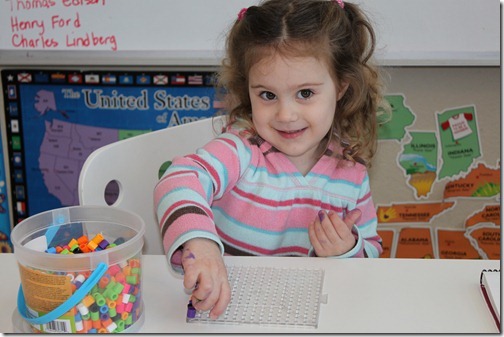 One of the things that has been consistent in our homeschooling has been our iPad. I've shared several posts on educational iPad apps for kiddos so you can see some of the things we do. The below game is a new favorite called Quizzing Toddler Preschool by Toddler Teasers.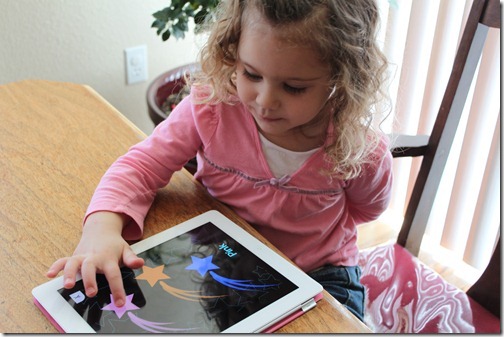 Just to kick off our Letter of the Week activities, we pulled out our LOTW Education Cubes by Mama Jenn. We took turns rolling the cubes, and she would say the name of the picture we rolled. Then I'd tell her what letter and sound it started with.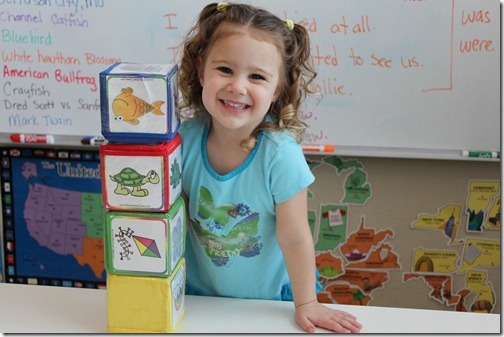 Next up was a super cute memory game from www.alphabetalley.com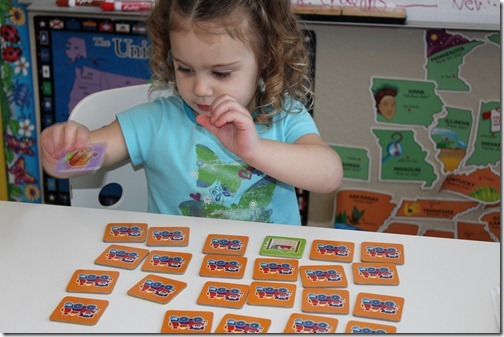 Another one of the Teeny Tot's favorite things is coloring. It's a great way to work on fine-motor skills while at the same time having fun! Today I let her use a colored pencil set that TinkerBell got for a birthday present. She loved all of the colors and I think using the special pencils made her feel like one of the big kids.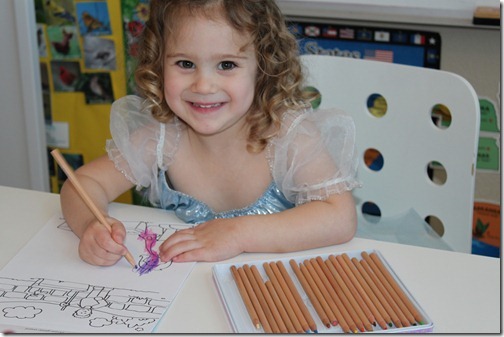 And yes, sometimes a princess dress is required to color successfully.
One thing I like to work on early are scissor skills. I try to put some sort of cutting activity in the Teeny Tot's workboxes at least once or twice a week. She is doing a great job learning to cut in a controlled manner, i.e. along the lines. Then once she's done that, I let her have at it and cut the paper into tiny little pieces to her hearts content.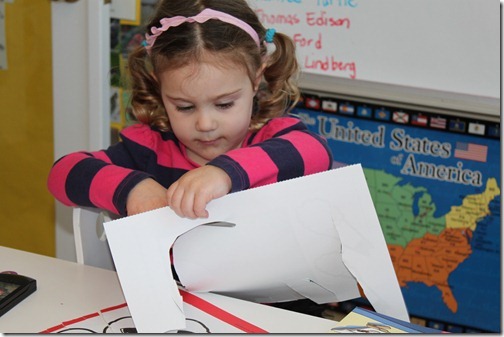 Well, that's it for this week's Teeny Tot Tuesday!