Welcome to another day of Kids Summer Boredom Buster ideas! Today we're making homemade bird feeders!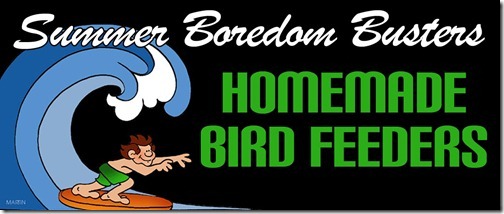 Materials Needed:
1-liter empty soda bottle
1 to 2 wooden spoons
craft knife and marker
small eye screw
Bird seed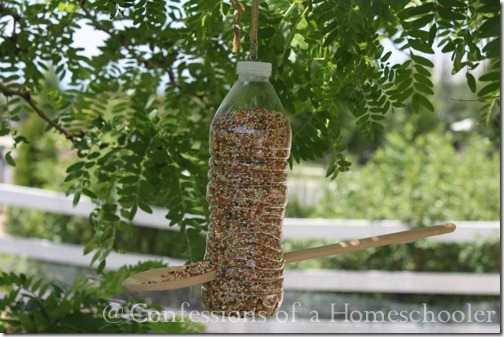 Directions:
Clean out the inside of the soda bottle with warm soap and water then allow to dry.
Draw a 1/2 inch asterisk on the side of the bottle about 4 inches from the bottom.
Draw a 1 inch asterisk on the opposite side of the bottle, again 4 inches from the bottom so the holes line up.
Next use a craft knife to cut along the asterisk, on the 1/2 inch side. Then cut out the hole completely on the 1 inch side.
Slide a wooden spoon through the holes sliding the handle through the large hold first, then through the asterisk side.
Remove the bottle cap and twist a small eyelet screw into the top to hang it by.
Finally fill the feeder with birdseed and hang on a tree in your back yard!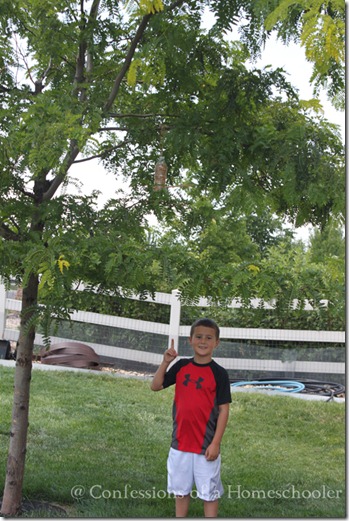 Finally, grab a cold drink and your favorite lawn chair then sit back and relax while watching your backyard birds!