Hi everyone! I've had many requests to add some printable alphabet flashcards to my Letter of the Week preschool curriculum, so in response to the demand…voila!
I created 5×7 alphabet wall posters that you can hang in your school room. The download includes both manuscript and cursive fonts for the entire alphabet along with numbers 0-9: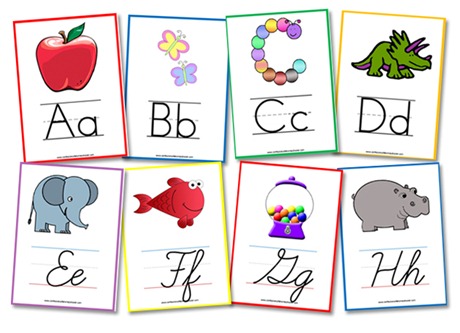 I also created smaller 2×3 alphabet flashcards that you can use for quick review when going through all of the letters. I also added numbers to both the manuscript and cursive sets. Here is the cursive set: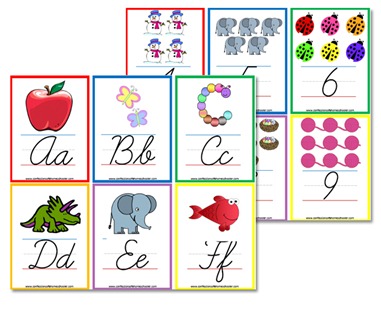 To make these into easy to use flashcards, you can simply cut them out and laminate for durability. Then either leave them in a stack of cards to flip through, or hole punch the upper left corner and hang them on an "O" ring to keep them all nice and neat! Here is the manuscript set: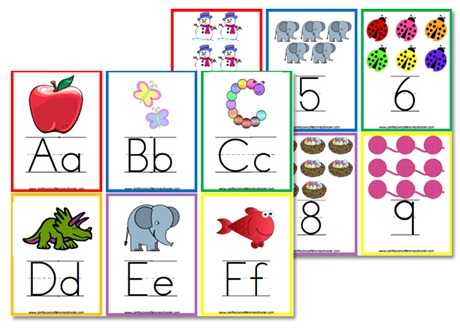 –> Download the Letter of the Week Alphabet Flashcards and Wall Posters <–
NOTE: Because I know that there are a lot of teachers out there using my preschool printables, the last page includes the Letter "J" for Jelly Bean cards for those of you who are not at the liberty to use the J for "Jesus" cards.
P.S. If you downloaded my Letter of the Week curriculum after 8/22/12 the alphabet flashcards are located in the "Lessons" folder in your download.
Enjoy!