Hi everyone! I wanted Tinker Bell to do a little more work on her sight words, so I made these Pre-Primer Kindergarten Sight Word Sentence worksheets. Each one has the word along with a funny sentence. Students will practice tracing the word, reading the word, then writing it on their own.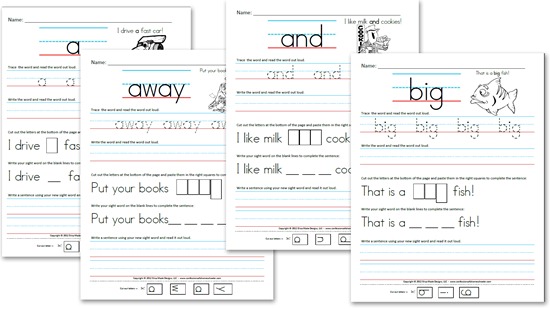 They'll also cut out the letters and spell the word correctly to complete their sentence, great for fine-motor skills and spelling practice! Next they will write the word to complete the sentence.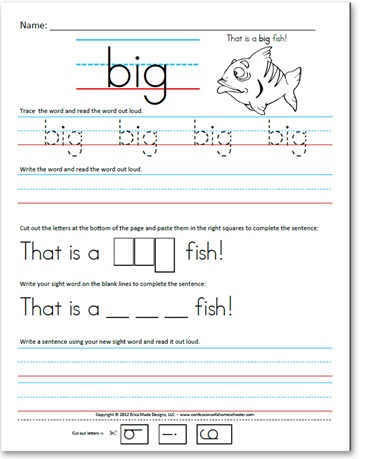 Finally they will make up their own sentence using their newly learned sight word! The repetition along with the variety of activities really helps students remember their sight words!
This download includes 40 Pre-Primer level sight words from the Dolch sight word list.
–> Download the Kindergarten Pre-Primer Sight Word Sentences ! <–
More Sight Word fun!