Happy Wednesday everyone! Today I'm back with a What's in the Box Wednesday post with Tinker Bell's first grade boxes this year.
In their first box, each of my kiddos has an Expanding Acrylic Drawer Organizer with all of the supplies they'll need. This keeps them from getting up a thousand times during class to get something!
She also has her Daily Learning Notebook which is how she starts each morning. She's very used to this now and does it independently.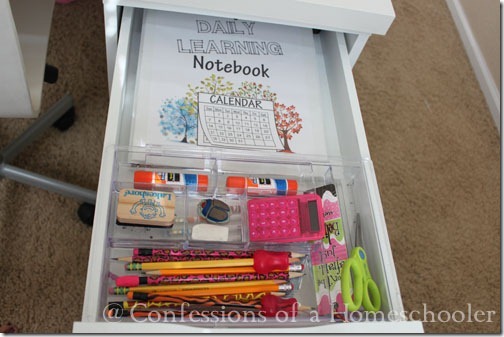 In the next box she has her Abeka reading and All About Spelling Level 2. I am currently using a mix of Abeka readers and the All About Spelling program together.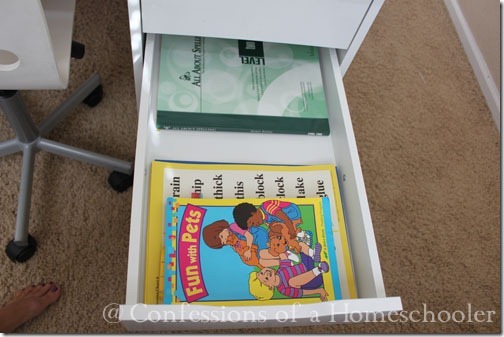 The next box houses only the Math U See stuff. The blocks, videos, etc take up a lot of room.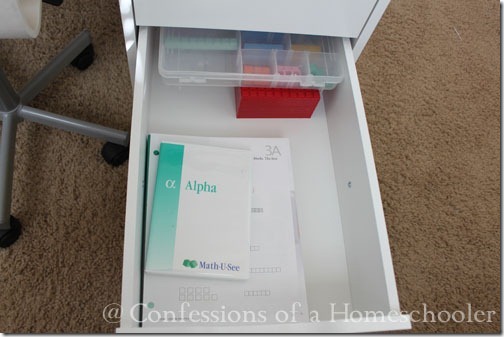 The next box has her Abeka Letters & Sounds 1 and Language 1 worksheets. I like these workbooks because they go well with AAS, and serve as a way to re-enforce the things that she is learning.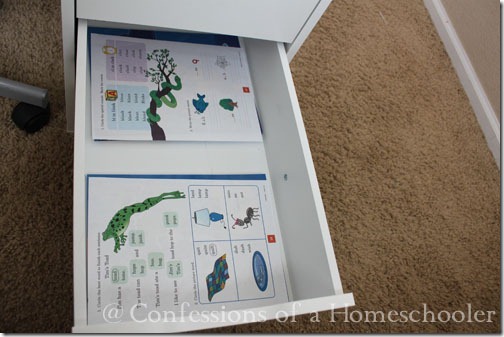 Her bottom drawer has our World's Greatest Composers lapbook, along with her A Reason for Handwriting worksheets. Below the composers lapbook is her Lion, Witch, and Wardrobe lapbook as well.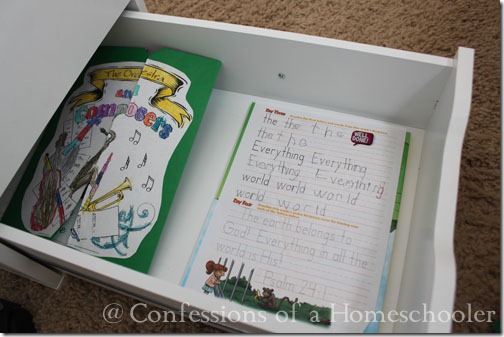 Not pictured: The below items are done as a group, so they're not kept in our workboxes.
That's all that is in her drawers for today! Tomorrow I will re-fill them with new worksheets and activities for her to have fun with!