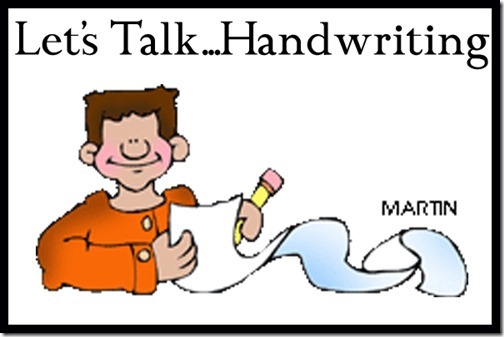 Hi everyone! Welcome to day 5 of my Homeschool Curriculum Forum posts! Today we're talking about handwriting.
there are a few different theories about handwriting out there. I personally prefer to stick with manuscript from preschool – second grade then I move on to introduce cursive to my students. I also like to stick to traditional manuscript as opposed to D'Nealian print. I know I'll probably get a few different comments on this, but my line of reasoning is this; Students need to know how to print.
They need to also know how to print neatly.
On pretty much any form they will experience in life, they'll need to print. If they move onto cursive too soon I don't feel that students get a good enough grasp of printing neatly prior to the transition. And since most curriculum only offers cursive once you get into higher grades, I take advantage of the traditional method of manuscript until then.
I like to start out with A Reason for Handwriting. I like their colorful pages, and the fact that my kids are practicing writing scripture which is also nice. One thing I don't love about this? Is that there aren't typically enough lessons to get us through one full year, so I find that I'm ordering the next level about now. I guess that's not a huge deal though right?
I do like their transition (Level T) year as well, I find that it does a good job in the transition from manuscript to cursive. I have previously started this when my kids hit 3rd grade when I find that their motor skills are such they can easily make the transition. I have tried to introduce cursive in 2nd grade and found that motor skill wise they just weren't ready yet, so I'm sticking to cursive in 3rd grade.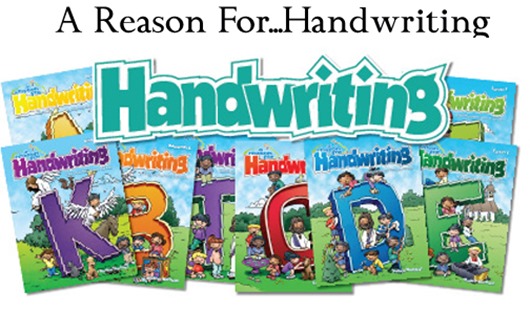 Pros:
Uses scripture as handwriting practice
Reasonably priced
Cons:
Repetitive, and can get boring after awhile
That said, this upcoming year I'm actually going to switch to BJU Handwriting. Partially just to give my kids a change since they're kind of getting bored with the same exact handwriting pages each day.
And also because I like the more upright cursive I found in the fourth and fifth grade handwriting books. Turbo has a hard time visually reading super slanted (a.k.a. more traditional) cursive and I think this type might suit him better. I also like that there are a little more variety of activities from day to day with this curriculum as well. So we'll give it a go and I'll keep you posted on what we think!
I don't typically purchase the teacher's manuals for handwriting, so if someone out there thinks I need to please speak up! I usually just take a look at what they're working on that day, do a few samples for them on the white board if they need it, then let them have at it. I do check for neatness and also make them read whatever it is they've written to me out loud just so I know they understand what they're writing. It's also good to show them if they can't read what they've written then there's a good chance others won't be able to read it either.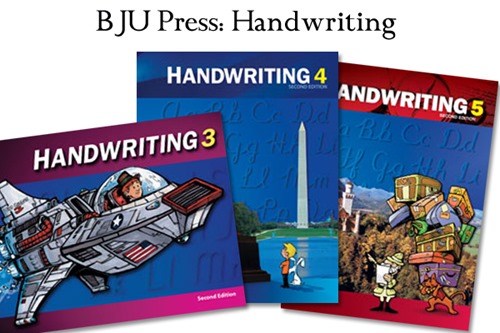 Pros:
Activities vary from day to day.
Uses the D'Nealian font if you prefer that.
Cons:
Some of the capital letters are different than traditional cursive.
So, now comes the fun part!
What are your favorite Handwriting curriculum, resources, websites, etc? Leave a comment below discussing your choices for this year and why.
Feel free to ask questions or reply to each other too!
It's my way of doing a forum without actually doing a forum haha!
And hopefully this will help us all as we start the process of researching curriculum, and trying to decide what will be the best fit for our homeschool.
Note: Please keep today's conversations geared towards Handwriting, I will be posting one for each subject separately so we can keep our comments organized.
Disclosure: This was not a sponsored post, I may however be affiliated with one or more products mentioned. The opinions expressed in this post were not influenced by the company. They are products I have used and felt like sharing, cuz' it's my blog and I can if I want to.