Good morning everyone! I have a fabulous freebie for you today! Since had such a great response to my Alphabet Pattern Block Cards, I thought it would be fun to do a set of Pattern Block Number cards too!
Since this is a preschool activity I stuck with numbers 1-20. You can use these fun cards with any Wooden Pattern Blocks. (That is a link to find them on Amazon, but they should all be similar in size to other pattern blocks so you can use any brand you prefer.)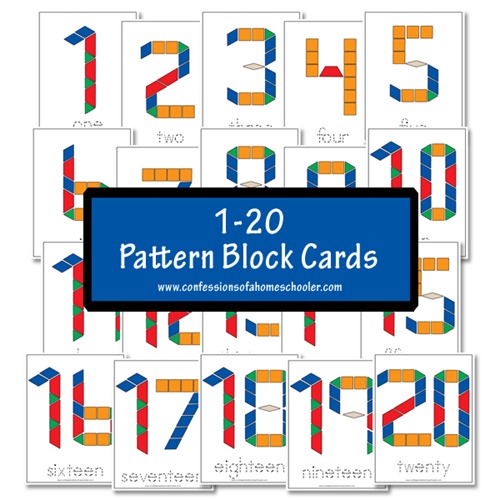 –> Click here to download the 1-20 Color Pattern Block Cards <–
TO USE:
I normally print these pages on cardstock then laminate them just so they last longer, but you certainly don't have to do that. Here's a close up of one of the pages. Your student will simply match the pattern block cards onto each sheet to re-create the number. I also added a dashed font written version of each number so your student can trace and read the number as well just for a little added practice.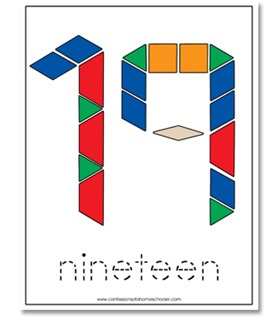 MORE PATTERN BLOCK PRINTABLES:
If you missed the alphabet sheets, I added them to my Letter of the Week curriculum, but if you purchased it prior, you can just download them here free! This is one of the Teeny Tot's new favorite activities, and she's usually very pleased when she can complete the puzzles on her own!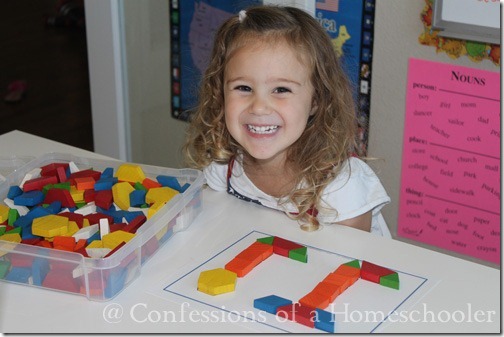 And if you missed my other pattern block printables earlier last year, I have some fun pattern block activity cards as well! My kids love doing patterns and the picture cards using the pattern blocks, they're great for hands on coordination skills as well as pre-math skills too!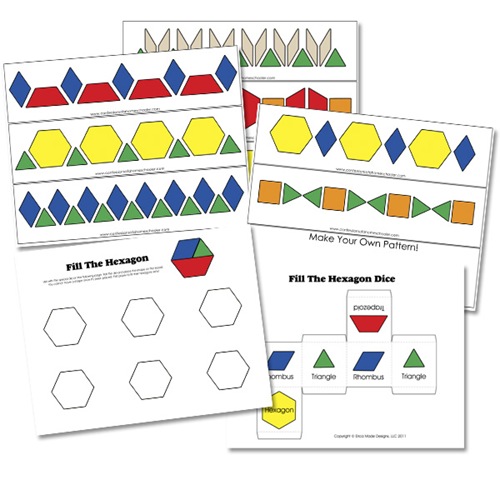 I hope you enjoy today's Pattern Block freebies!
Here are links to download my other pattern block printables:
COMING SOON! The other request I had was to make them in Black and White, so fear not, I have those coming up shortly for you too!