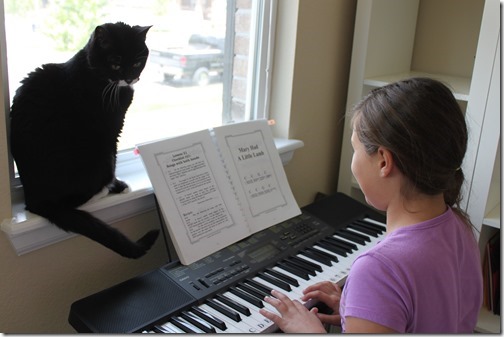 After my homeschool curriculum forum on music, I was contacted by the nice people at Walden Pond Press to see if I wanted to review their music products and do a giveaway for you all! And of course whenever there's something in it for my readers I'm all ears!
As I mentioned right now we are all working our way through our own Piano lessons using the Piano is Easy series. We started with Teach Yourself Piano Step by Step.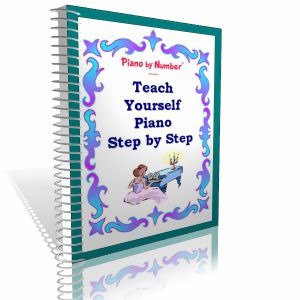 Below is a pair of sample pages from PIANO IS EASY,  Click here to see sample pages from I CAN READ MUSIC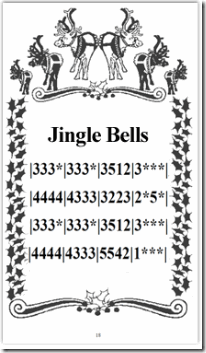 Right now we alternate piano and typing lessons, so they are doing piano about twice a week right now which is clearly not enough. I have noticed them playing here and there during off school hours which is also great. I do like these lessons and they progress through slowly, but teach actual songs as they go so students feel like they're learning quickly. And they're excited to be able to play songs they know as well.
I am happy with these books, however at some point, I do think we'll need to move to an actual "live" piano teacher to progress further, but we'll see. I've actually been working on them as well since I haven't played piano in years!
Pros:
Inexpensive compared to lessons (Products range individually from $24.95-$129.95 for their entire library)
Can do at home, anytime of day
Fun and engaging for students
Once started, students can mostly do the lessons independently with just a small amount of teacher guidance.
Cons:
So far we're only through the first book, but I'm thinking we'll need regular lessons at some point.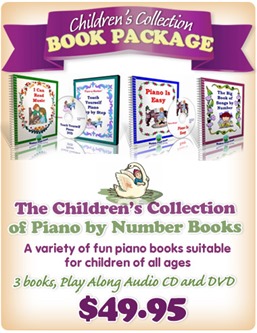 Win It!
I have a set of the Children's Multi-pack of books to giveaway to one of you!
The set includes the PIANO IS EASY, BIG BOOK OF SONGS, and I CAN READ MUSIC, plus the 56 minute DVD from TEACH YOURSELF PIANO.
Just fill in the Rafflecopter below to enter!