To all of my fellow Americans…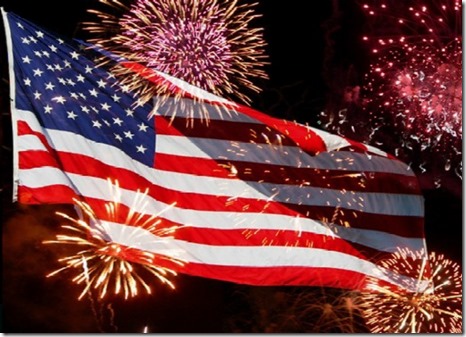 I hope you are all enjoying a wonderful and safe Independence Day with those you love!
Thank you to all of our armed forces that ensure our safety on a daily basis, and to our founding forefathers who built this country on the values we hold dear.
What will we be doing over here at the Confessions household?
Getting up early to check out the July 4th Parade.
Possibly witnessing a rodeo. (Tinker Bell has high hopes of seeing a pig there.)
Relaxing and spending the day with family.
Maybe a little swimming.
Enjoying some yummy BBQ.
Talking the Teeny Tot through another year of semi-terrifying overhead explosions.
And enjoying squeals from the older kids as each one lights up the night sky!
Happy Independence Day America!