Hi readers! I'm so excited about today's giveaway!
As many of you know we've been absolutely loving the LEGO Education products lately. And my kiddos are super excited that we've added them into our curriculum this year.
We're going to be doing a co-op with the  LEGO Education Simple & Motorized Mechanisms Base Set this year, but I'll have more to share on that later.
Today I have the pleasure of reviewing the LEGO Education WeDo Construction Set and Software for you. This stuff is so cool, I had no idea!
Literally.
I had no idea until my friend's 12 year old showed me how to use it.
And yes, I felt old.
But then I realized how cool this product is!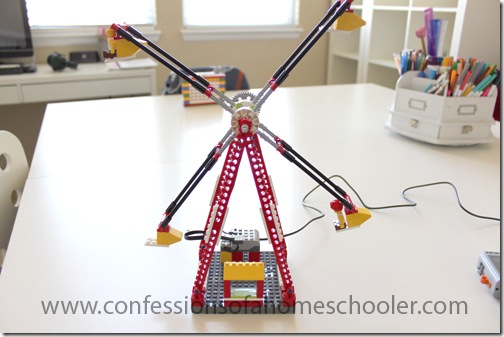 As I mentioned, we received the LEGO Education WeDo Construction Set, Activity Pack, and Software set. We downloaded the Farris Wheel instructions from their online resources, then built the project using the WeDo 9580 + 9585 sets combined.
Once our project was complete, we installed the LEGO Education WeDo software pack to my computer. That's when Trevor came to help bail me out.
I tried to figure out the software on my own.
Because I have an aversion to reading instructions.
Then I gave up and Trevor came to the rescue.
Here's a short video we made on using the software to power your LEGO Education creation…apparently it's really not all that complicated. So I'm thinking I was just having an "off" day. Yeah.
Click here to watch the video or press the play button below.
And just to show you how cool LEGO Education is, I am giving away one of the Homeschool Simple Machines Pack with a Printed Teacher's guide to help get you started! (That's over a $100 kit people, free for one of you!)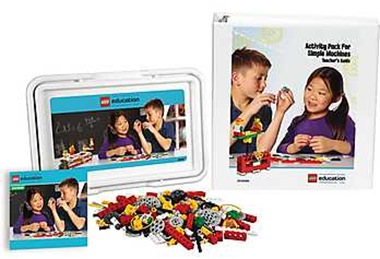 Ready to win?
Fill out the rafflecopter below to enter!
Disclosure: I received a free kit from the company mentioned for review and giveaway on my blog. The opinions expressed are my own and were not influenced by the company or the free product provided.