Hey everyone! It's the most wonderful time of the year! The holiday season with twinkle lights, snowy nights, and yummy dinners to warm the whole family!
As always, I have another monthly meal plan for you today fully of yummy fall goodness. And as always my plan includes meal ideas for breakfast, lunch, dinner, and snacks! And I also have a bunch of Christmas baking recipes in this one too! Make sure to include your kiddos, most of the recipes are kid friendly, lots of fun, and great for creating memories!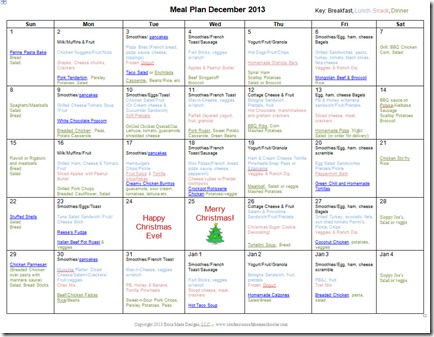 Click below to download your preferred meal plan:
Hope you enjoy!
Have some recipes to share? As always make sure to leave a comment below if you have any good recipes to share!