Welcome to day 12 of my Christmas Extravaganza! Today I have an awesome prize to giveaway to one of you!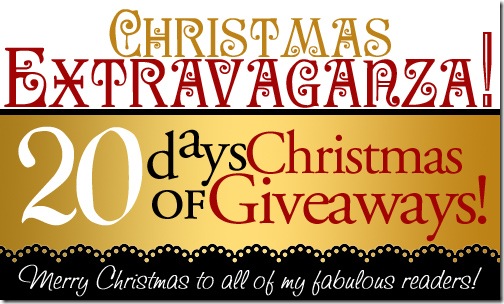 Today I'm giving away something not only PERFECT for this season, but for every other day of the year too!
It's the Apologia: Who is God from the What We Believe series.
I've always loved the Apologia company, and what they stand for. They offer a wide variety of curriculum to help grow your homeschool! And they've recently come out with a complete Biblical Worldview Curriculum. Now hopefully the term "worldview" doesn't scare you away.
Here's a special note from Apologia regarding their curriculum:
Our children are bombarded on a daily basis with competing messages. Every song, movie, book, TV show, blog, and game is full of ideas—ideas about truth, morality, beauty, identity, faith, and more. Not all of these ideas are true. Some are wrong, some are deceptive, and some are outright destructive. It is more important than ever that young children be equipped to discern among competing ideas and stand in the truth. This is why Apologia has teamed with Summit Ministries to bring you the "What We Believe" Series. The "What We Believe" Series is an outstanding way to teach your child the essential beliefs of the Christian faith, but it's so much more! With this student-directed, Bible-based curriculum, your children will learn how to use Scripture as a lens through which to view the world around them—to see everything the way God sees it—and know the truth.
There are currently four studies in the series:
The curriculum includes a main text book, and notebooking journals, coloring books for younger learners, and audio CDs that teach Biblical worldview.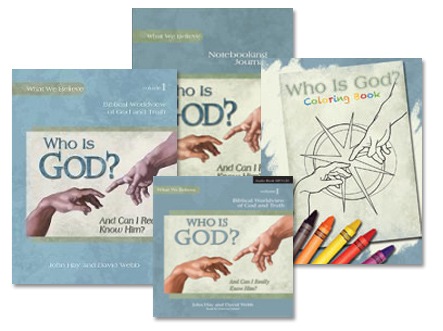 I've been a little leery about how to teach these topics. This curriculum helps guide me through teaching my children about the diverse beliefs throughout the world, and even our own community.
We want our children to be aware of these differences in beliefs, and more importantly I want them to be able to know what the Bible says in references to these. Then hopefully when they are on their own, they will be able to stand firm in God's truth.
Made for Multiple Levels & Styles.
One of my favorite things about this is that they offer various levels of materials for students of all ages. The notebooking journal is great for students old enough to express their thoughts in written and illustrated format. And the coloring book is great for kiddos like the Teeny Tot who is in need of something a little more basic.
I also like the CDs which read the stories from the Who Is God? text aloud to them. You don't have to use the audio CD, but it's a nice addition, especially if you have a student working on this more independently.
And finally the series features not only great stories, but creative notebooking assignments, activities, and hands on exercises to help get everyone involved.
I'll also be doing a more detailed review later on once we're farther into the curriculum.
If you would like more information visit one of the links below!
If you are a missionary, ministry family, or military family be sure to call Apologia toll-free 1-888-524-4724 for discounted orders.
Now for the giveaway!
Apologia is offering a free copy of their:
Text Book, Notebooking Journal, Coloring Book, & Audio CD to one of you!
And if for some reason you've already purchased this, they'll be happy to send you the next level in the series instead!
Fill out the rafflecopter below to enter!