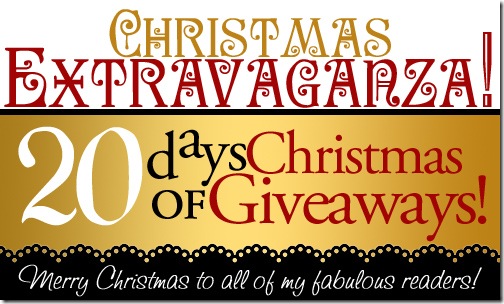 Feliz Navidad! And welcome to DAY 11 of my Christmas Extravaganza Giveaway!
Today I am giving away one of my favorite books, Reshaping It All! I absolutely adore Candace Cameron Bure and Co-Author Darlene Schacht! So when I found out about this new book, I just had to get it! And that's a lot coming from me, I'm not a huge reader, nor do I have a lot of free time, so I pick my books carefully!
Although it's been promoted as a weight-loss book, the title reveals that it's really about reshaping your entire life! In Reshaping It All Candace candidly shares her testimony, and how she embraced a healthier lifestyle by moving faith to the forefront. She encourages women to find their worth in the eyes of God.
The bonus side effects off reshaping your lifestyle is that you are motivated to be in better physical and spiritual fitness which naturally leads to weight loss and beautiful the gift of self-control.
I received the book and sat down to flip through. I ended up half way through it before I even realized what had happened, and like I said I'm not a big fan of reading…
I know, I know…I'm a homeschooler who doesn't like to read…
God can use all types ;o)
Since I'm an idea type of gal, I was very happy to see that Candace also shares some tangible things to help guide you. At the end of each chapter you'll find a section called "The Pantry", that's filled full of ideas, advice, and encouragement.
A Slice of Advice: Candace's response to personal fan mail
A Pinch of Practicality: practical application ideas
Food For Thought: Supporting Scriptures to inspire you
The Candy Dish: Inspirational quotes
From My Stove to Yours: Recipes
Want more information? Visit some of the sites below! You'll find some great online motivational tools, blog posts and ideas! When you stop by, make sure to leave a note letting them know that Erica @ Confessions sent you over!
Now for the giveaway!
Candace has graciously offered to giveaway a SIGNED copy of her Reshaping It All for one of you! Yippee!
Fill out the rafflecopter to enter!
Happy Christmas Everyone!