Hi everyone! I hope you are enjoying 2014! We've only got a few months left of school, then we're out for summer! Yay!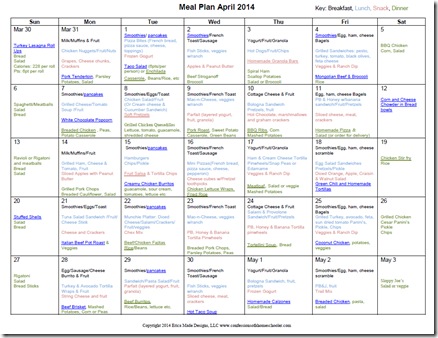 .
So today I have another monthly meal plan for you. I hope these are helping you to keep your days a little more organized and stress free! I don't change my meals up too much, but the plan helps me stay on budget when grocery shopping. It also helps me avoid ordering out for dinner, or heading out for lunches.
I normally shop once a week either on the weekends on on Mondays. That way we have all of our needed ingredients for the week's menu plan. I also do my best to stay to my shopping list so I don't go over budget or come home with a lot of extras I didn't intend on buying.
Download the Monthly Meal Plan:
Here are some of our yummy smoothie recipes: