Anyone who knows me, knows that I'm a planner, and so I've been working on ideas to add into our homeschool. Of course I'm going to share them with you!
For now my plan is to do 4 days of Text Book math, and 1 day of Living Math. I figure if I do 1 Living Math lesson per week, I'll need at least 34 ideas for next year's schedule. So far I've come up with 45 ideas to pick from. I added in printables where possible to help you implement the ideas in your homeschool as well!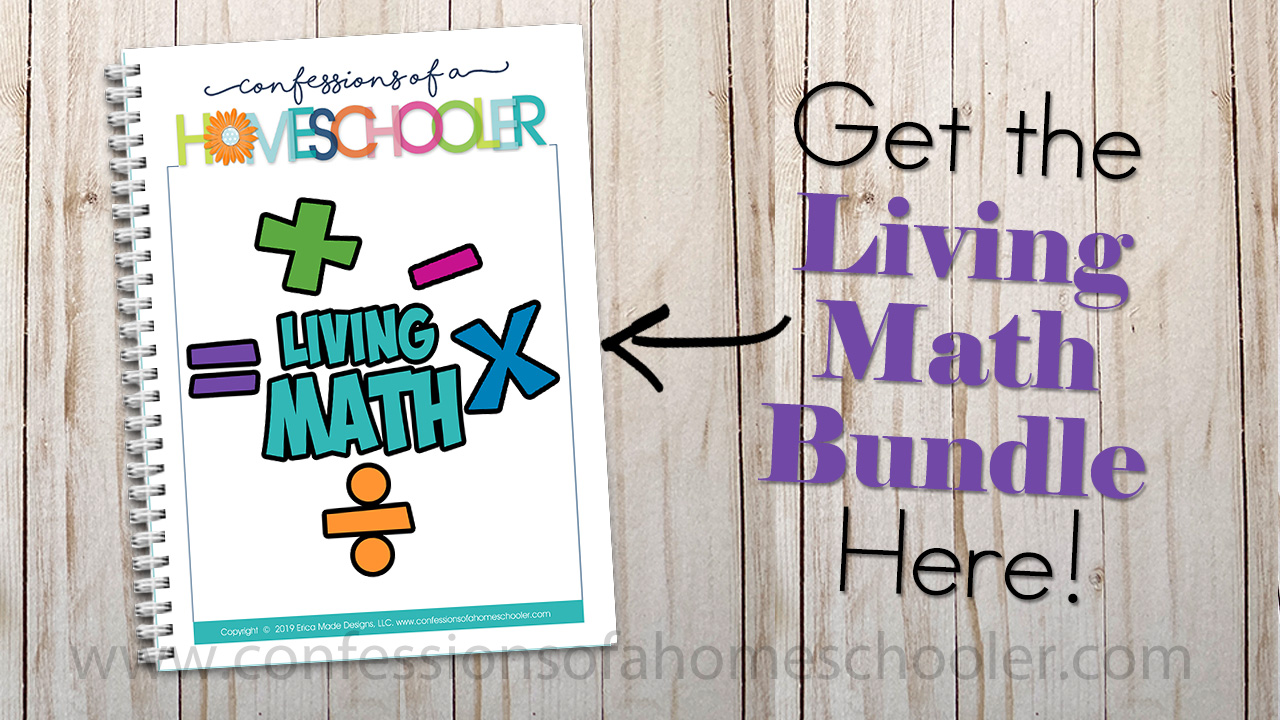 –> Click here to get my Living Math Bundle! <–
This is just a start to my Living Math ideas, and I'd love to hear what you all incorporate in your school as well. The ideas in this download are mainly for early elementary level students. For preschool, you can easily add in any type of counting, sorting, patterning ideas as well. You can even include them in the activities presented in this book as well. You'll have to show them how to measure things and read a ruler. And what preschooler wouldn't love to do some liquid measuring, don't sell them short, include them in the fun and I think you'll be surprised!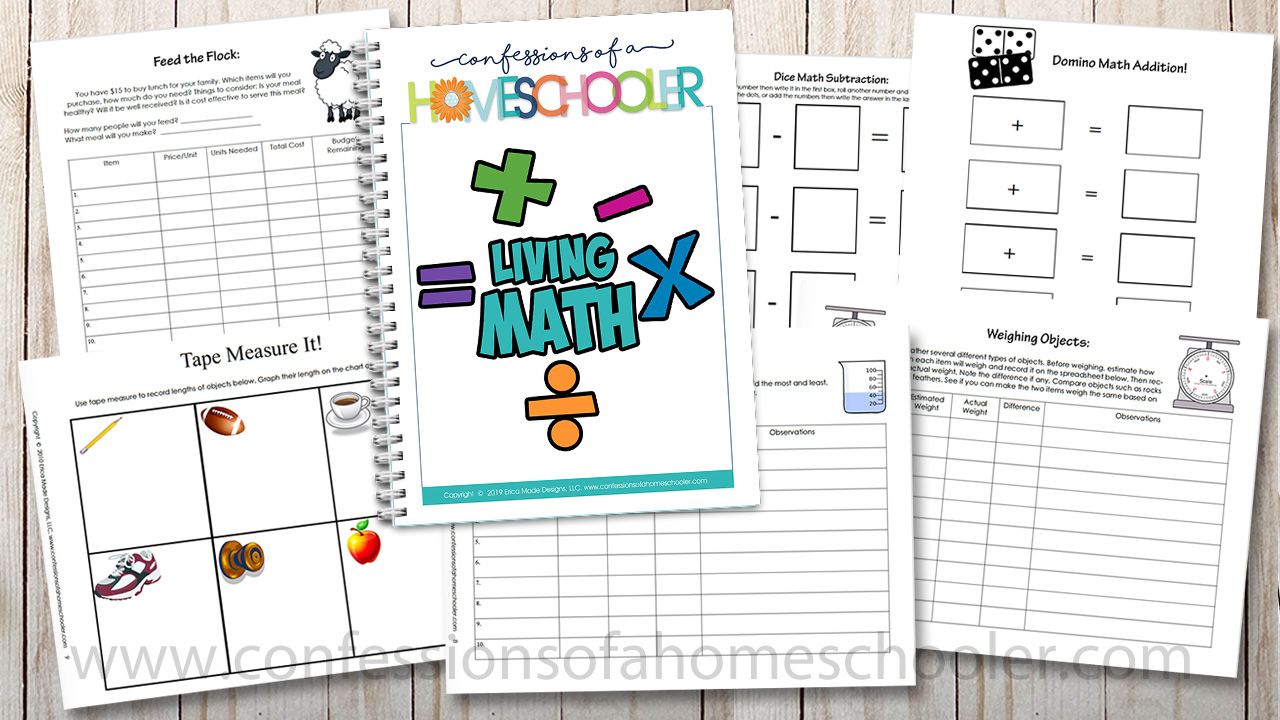 Do you have Living Math ideas to share? Comment below I'd love to have more ideas to add to the arsenal!