One of our favorite outside activities to do is explore. We'll often bring our science journals out and take nature walks making note of all of the amazing creations God has made.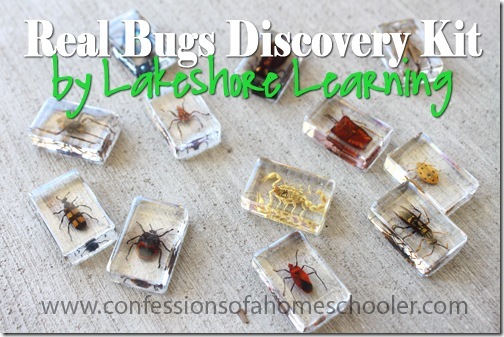 And in the summer time, bugs are one of our favorites. Luckily we live by a lake, and so that means that we have quite a variety of bugs to investigate. And a rather large quantity of them as well, so they're fairly easy to locate.
However being the cautious mom that I am, I don't always want my kids picking up and inspecting bugs up close. Plus it's just gross. And apparently also very interesting to younger members in this family!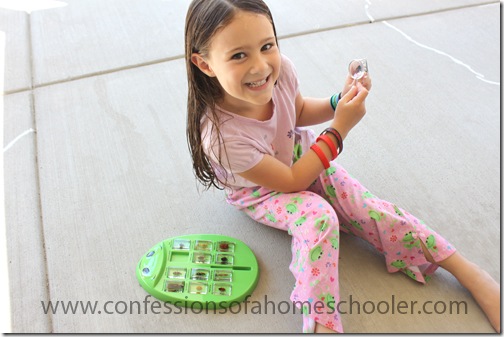 So you can imagine how excited I was when Lakeshore Learning offered to send us this Real Bugs Discovery Kit! The bugs are safely encased in indestructible acrylic, so that kids can explore these little guys up close and personal! Without getting bitten or ending up with nasty guts all over the place.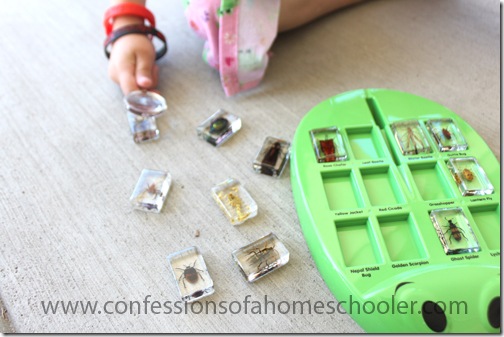 That makes this mama happy! And honestly I was super excited to see how amazing the bugs included in this kit are. They're actual real bug specimens that you can see from literally every angle.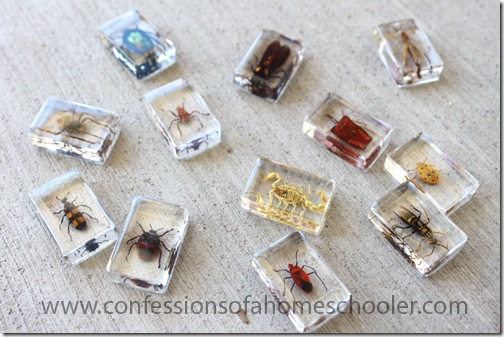 The kit costs $24.99 and includes 12 insect specimens along with a magnifying glass, and an insect fact book which gives you details on each but featured in the kit.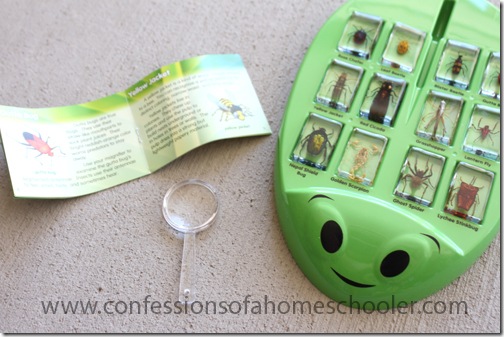 If you have a bug lover in your home I think they'll enjoy being able to check these guys out in detail. The specimens are super clear and easy to see. And you really can view all of the tiny little details on each insect.
All without getting too close to the insects if you know what I mean.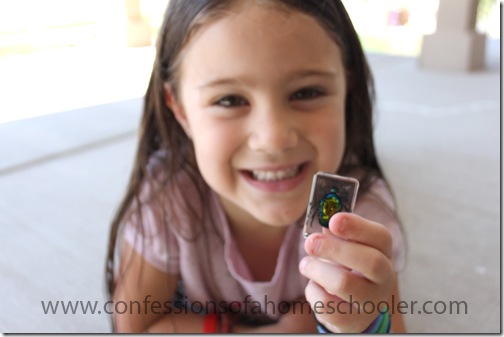 You can also discuss the parts of each insect, and learn all about their habitats, food, life span, etc. with the included fact book.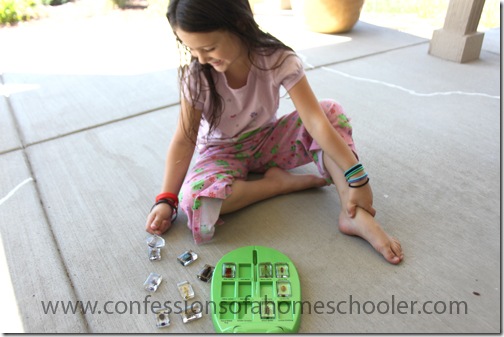 All in all, this was a hit in our home! And I'm not sure, but I think maybe the Teeny Tot has had one too many pictures taken of her over her lifetime because she seems to be getting really good at posing for my blog posts!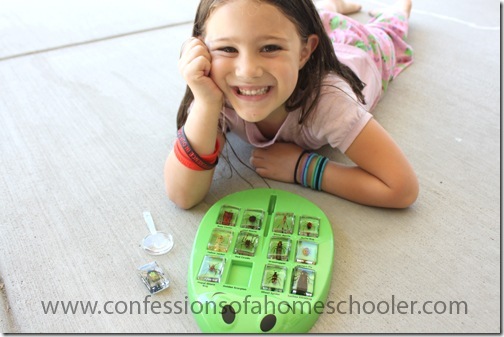 Want more information? Check out all of Lakeshore's social media to stay up to date on their products as well as gather fun ideas, crafts, as well as find great educational tools!
$50 eGiftcard Giveaway!
Don't forget to check out Lakeshore's summer craft ideas, and make sure to use the 20% off coupon good through 8/31/15!
And to help you get some of Lakeshore's goodies in your own home, I have a $50.00 eGiftcard to giveaway to one of you today! Yay!!
Just fill out the rafflecopter below to enter to win!
Have a fun summer idea to share? Make sure to leave a comment below!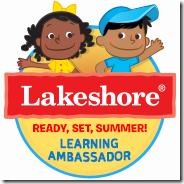 Disclosure: I received this product free for review on my blog. The opinions expressed are my own and were not influenced by the company or free product provided.