Good morning fellow U.S. peeps…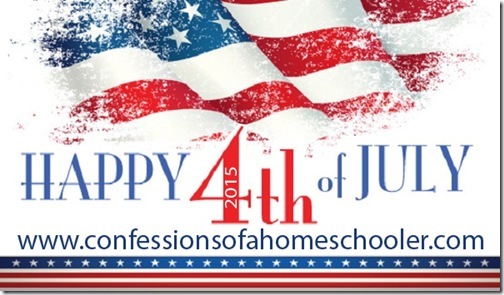 Thank you to all of our armed forces that ensure our safety on a daily basis, and to our founding forefathers who built this country on the values we hold dear. I pray all of you have wonderful and safe Independence Day celebrations!
We'll be heading north to see my parents. Jason will be golfing with my dad, while my mom and I take the kids to the pool. They always have a bunch of fun games and activities for the kids to do. Including the watermelon race which is one of my favorites. Have you ever tried to hold a watermelon in a pool? Not an easy task.
My parents live right off of the golf course an the course club always lights off an absolutely amazing fireworks display. So we chill on their patio with blankets and enjoy them up close!
After fireworks we'll be heading home because it's "kids day" at the Renaissance Festival. So it sounds like we're going to try and brave the crazy!
What are some of your favorite 4th of July traditions?