I don't know about you, but summer always leaves me craving fresh snacks! And so for today, I have a very simple Pico de Gallo recipe to share with you! It's crisp, fresh, and muy bueno!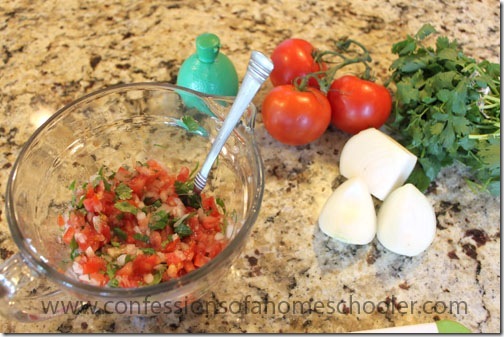 I know you all probably have a favorite recipe for pico de gallo, but I thought I'd share mine as well. I like to keep it simple, so the less ingredients I have to deal with the better!
Let's get started chopping shall we?
Ingredients:
1-2 tomatoes, diced
1 red or white onion, diced (I prefer red, but only had white today!)
2 sprigs fresh cilantro, finely chopped
1/8 teaspoon salt
1/8 teaspoon pepper
1/2 teaspoon garlic powder
Splash of lime juice (Normally I would use half a lime and squeeze it in)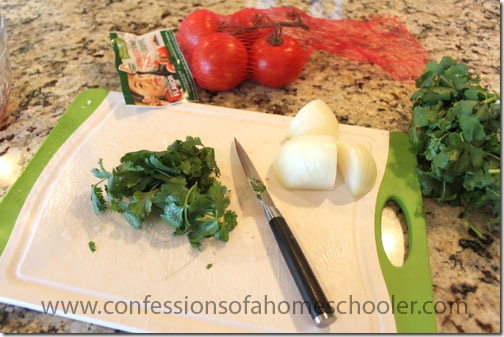 Directions:
Chop everything up and mix it in a bowl!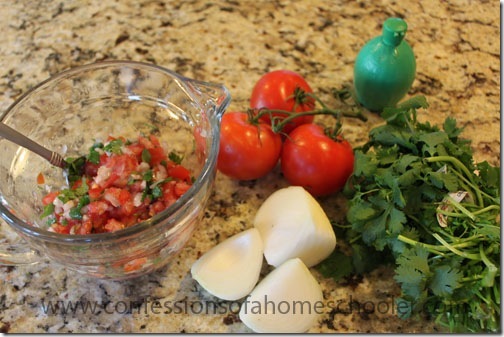 Serve!
Serve with tortilla chips, tacos, carnitas, and anything else you would like to add a little zing to!
We like to just eat it plain with some crispy tortilla chips for a yummy light snack. But you can definitely add this to any Mexican food dish for some added yumminess!